Regional Manager (East Region)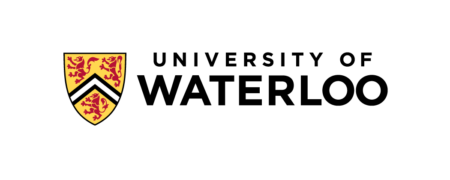 City : Waterloo, ON
Category : Permanent
Industry : Education
Employer : University of Waterloo
Overview:
The Regional Manager leads, manages and coaches a geographically diverse team of Account Managers, Student Advisors and Business Developers who are responsible for building productive relationships with employers and students that lead to retention of jobs, job opportunities for creditable work terms and an overall positive work term experience for students and employers. The Regional Manager ensures efficient and effective teamwork and consistency of process and service within their region and CEE. The Regional Manager will develop, plan and execute a Strategic Plan to focus efforts on the areas of greatest priority within their region according to the targets and metrics set by the CEE Executive team.
Responsibilities:
Ensure co-op student success within region
Ensure consistent application of processes by Student Advisors on all aspects of student interaction
Support Student Advisors to ensure high level of service during work consults
Engage with Co-op Student Experience Manager on developing and utilizing mechanisms for student feedback
Ensure employers receive appropriate support in all interactions with Co-operative Education contacts
Ensure Account Managers strategically plan their employer visits in advance and that account managers/employers participate in recruitment summaries
Assist and support Business Developers in creating and executing job development strategies and plans for their regions
Promote and ensure focus on Hire Waterloo (hiring for co-op, graduate and summer jobs)
Ensure consistency of recruitment summary plans across region so all employers go through the same process
Assist in the creation and implementation of an employer recognition framework and employer retention strategy with the Communications & Marketing team
Lead and manage direct reports and ensure the delivery of results in support of Co-operative Education mission, vision and guiding principles including:
Providing information and context needed for the employee to be effective
Hiring the best people available from inside or outside Co-operative Education
Setting goals and expectations and helping employees create clear paths to success
Developing effective work team dynamics
Holding employees accountable for performance including consistent application of Co-operative Education business processes
Managing performance through both formal (performance appraisal) and informal methods such as regular feedback, coaching and one-to-ones
Identifying development opportunities in others and co-creating with the employee a development plan; regularly following up on the progress of development
Provide overall leadership to the organization
Personally champion mission, vision and guiding principles and play a leadership role in bringing
them to life
Provide input to leadership, direction and strategic planning for Co-operative Education
Monitor business practices to ensure that Co-operative Education has the appropriate practices and processes to work effectively internally and represent UW externally
Lead the development of new capabilities required by the introduction of new systems, tools or processes. Develop productive, collaborative working relationships across Co-operative Education and UW
Lead the identification, development and implementation of projects to improve service quality, relationships, stakeholder satisfaction, timeliness, staff capability and performance
Develop internal/external customer service standards, monitors satisfaction with service delivered and take action to restore and enhance service quality
Participate in working groups, Initiatives, committees and projects that builds on new and existing best practices and continuous improvement
Qualifications:
University undergraduate degree, preferably with a business component
A minimum of 5 years-experience in leading and managing multiple, diverse teams across a region
Experience in managing a remote workforce is preferred
Experience in account management and client relationship experience management
Experience in working within a university environment; experience with co-op education is preferred
Demonstrated experience as a strong business and people leader, who has led a team of professionals charged with delivering business results, and successfully managed their team and individual performance against those results
Continuous improvement mindset
Strong services orientation and flexible thinking to deliver on results
Skilled verbal and written communicator, with strong presentation skills,
Team player whose leadership motivates colleagues and subordinates
MS Word, PowerPoint
Manager may be required to travel in Canada and the U.S resulting in unusual hours
Equity Statement:
The University of Waterloo acknowledges that much of our work takes place on the traditional territory of the Neutral, Anishinaabeg and Haudenosaunee peoples. Our main campus is situated on the Haldimand Tract, the land granted to the Six Nations that includes six miles on each side of the Grand River. Our active work toward reconciliation takes place across our campuses through research, learning, teaching, and community building, and is co-ordinated within our Office of Indigenous Relations.
The University values the diverse and intersectional identities of its students, faculty, and staff. The University regards equity and diversity as an integral part of academic excellence and is committed to accessibility for all employees. The University of Waterloo seeks applicants who embrace our values of equity, anti-racism and inclusion.  As such, we encourage applications from candidates who have been historically disadvantaged and marginalized, including applicants who identify as First Nations, Métis and/or Inuk (Inuit), Black, racialized, a person with a disability, women and/or 2SLGBTQ+.
All qualified candidates are encouraged to apply; however, Canadians and permanent residents will be given priority.
The University of Waterloo is committed to accessibility for persons with disabilities. If you have any application, interview, or workplace accommodation requests, please contact Human Resources at hrhelp@uwaterloo.ca  or 519-888-4567, ext. 45935.