Regional Director of Operations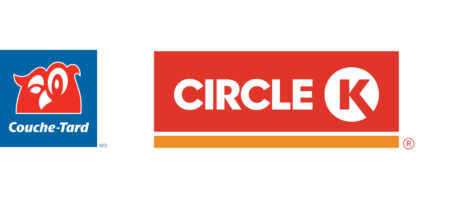 City : Calgary
Category : *In-Store Operations
Industry : Retail
Employer : Alimentation Couche-Tard
About Circle K
We know that you can work anywhere. However, working at Circle K is the start of something great!
Join a global family of 130,000 people in over 16,000 stores and 25 countries to make our customers lives a little bit easier every day. We set ourselves apart by our culture of pride: pride in our people and their development, pride in serving others, what we've built and what we are striving to achieve. No matter where you come from or where you are heading in your career, there is a place for you to grow at Circle K. When you grow, we grow - together.
Summary
The Regional Director of Operations supports the company goals by focusing on personal accountability, customer service and work efficiency.   Successfully manage a region of Market Managers which is pivotal to growing sales and profits in individual markets and business units. This individual oversees the efficient and profitable operation of approximately 100 stores, and the effective execution of company directed programs, promotions, and marketing initiatives.
Key Responsibilities and Accountabilities
Ensures market competitiveness by monitoring and evaluating competitor pricing activities; analyzing market surveys, preparing forecasts; making adjustments.
Evaluates financial status by reviewing store P&L reporting, creating action plans to address gaps and coaching Market Managers on execution.
Partner with Marketing/Merchandising teams to support marketing strategy changes by reviewing operating and financial statements; sales activity.
Improves sales and profits by consulting with fuel and marketing departments to develop strategies to optimize implementation of promotional programs.
Maintains stores by conducting inspections to ensure the facility is clean and in good repair; evaluate inventory levels, merchandising execution; audit paperwork and reports.
Protects employees, customers and company assets by maintaining a safe and secure work environment; enforcing safety practices; providing safety communications and training.
Ensure stores are food safe and programs are executed with food safety and quality as a key priority
Achieves financial objectives by preparing an annual budget; scheduling expenditures; analyzing variances; initiating corrective actions.
Allocates program costs by preparing operational and risk reports for analyses.
Maintains staff by recruiting, selecting, orienting and training employees. Increases employee's effectiveness by communicating job expectations; coaching, counseling and disciplining; communicating values, strategies and objectives; planning, monitoring and appraising job results; fostering a climate conducive for offering information and opinions; developing personal growth opportunities.
Maintain professional and technical knowledge by attending educational workshops; reading professional publications; establishing personal networks; or participating in professional societies.
Collaborate with key stakeholders (real estate, facilities etc.) in sustaining and investment of capital spending by working to evaluate future store acquisition opportunities. In addition; participate in the design of new stores or the re-design of existing stores
Coach, mentor and follow up with Market Managers minimizing loss prevention in all stores through enforcement and training.
Participate in company programs around performance management and development of employees
Other responsibilities/duties as required
Profile Requirements
Bachelor's degree in business or related field preferred. Other combinations of experience and education that meet the minimum requirements may be substituted.
Five-Eight years of experience working in the convenience store/gasoline industry or multi-unit retail industry; including minimum of 5 years of management responsibility.
Expertise in MS Outlook, Excel, PowerPoint and Word preferred.
Experience with data analytics tool such as BI (Business Intelligence) tool
Requires a minimum of 50% travel on an annual basis.
Valid driver's license required.
Circle K values diversity in the workplace and is committed to employment equity by encouraging applications from the following designated groups: women, aboriginal peoples, persons with disabilities and members of visible minorities. Accommodations are available on request for candidates taking part in all aspects of the selection process.
#LI-CS1
Couche-Tard/Circle K values diversity and inclusion and aims to create a safe, accessible and rewarding workplace that showcases the unique contribution of our employees to the success of our business. As an employer, we are committed to employment equity, we encourage a wide variety of applications to ensure that we have a diverse workforce that is representative of the customers and the communities we serve. Accommodations are available upon request for applicants who participate in all aspects of the selection process.