Records Management Technician (Fixed-Term)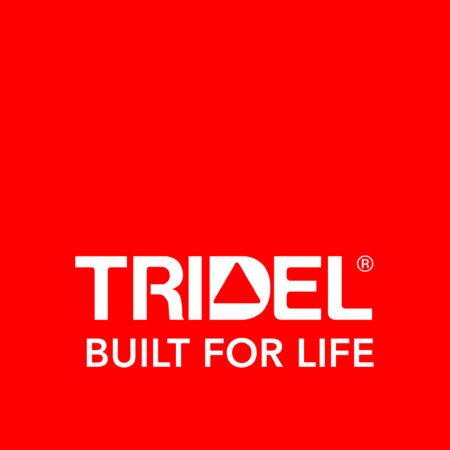 City : Toronto
Category : Asset Management Accounting
Industry : Real Estate
Employer : Tridel
Meet Our Records Management Technician
We are looking for a Records Management Technician to join our team for a 6-month fixed-term contract. Our Records Management Technician will play a pivotal role in efficiently organizing and maintaining the Company's records and documents. They will be responsible for encompassing record retrieval, storage, digitization, and the disposal of outdated records, with a particular focus on the organization of our storage facilities.
Reporting directly to the Director, Corporate Reporting and Treasury, their responsibilities will include:
Managing record retrieval, classification, and maintenance, including organizing offsite storage, scanning paper documents, and implementing retention schedules.

Retrieving and locating records for various departments while ensuring proper classification and indexing.

Maintaining both physical and digital filing systems and handling sensitive data with discretion.

Ensuring data accuracy through database input and conducting audits for compliance.

Providing employee training in records management and identifying process improvements.

Performing additional duties as assigned.
Who You Are
Our Records Management Technician must demonstrate the ability to work independently, exhibit strong attention to detail, and the capacity to handle confidential information with discretion. Time management and the ability to work in a fast-paced environment with rigid deadlines are where they thrive.
What You Bring
High school diploma or equivalent.
Previous experience in records management, document control, or a related field preferred.
Proficiency in Microsoft Office Suite (Word, Excel, and Outlook) and Adobe software.
Nice to Have
Relevant certifications or coursework in records management.
Familiarity with records management software and electronic document management systems.
Knowledge of records retention regulations and best practices.
Working Conditions:
Work Environment- Mix of Office-based and storage site work environments.
Work Schedule – This is a 6-month full-time fixed-term contract. The standard work hours are 9:00 AM to 5:00 PM Monday - Friday for this position.
Physical Demands – There will be occasional physical activities related to managing physical records and materials including lifting when handling physical records, file boxes, or documents for filing, archiving, or disposal, stretching, standing, and walking.
Travel Requirements – This position involves local travel to the current off-site storage location
About Tridel
Tridel® is one of Canada's leading developers and builders of condominium residences, building homes since 1934. Tridel is a member of the Tridel Group of Companies, which is responsible for delivering over 89,000 homes to date. Tridel develops socially and environmentally responsible condominium communities. Guided by its 'Built for Life®' commitment, the company invests in innovations that promote sustainable design, high performance in construction, social inclusion and cohesion, and community economic development.
Tridel is committed to building high-quality condominiums and has won awards for excellence in design and construction, green building, corporate social responsibility, diversity, equity and inclusion, customer service, and more. Tridel was recently named Builder of the Year by the Ontario Home Builders' Association (OHBA) and Green Builder of the Year by the Building Industry and Land Development Association (BILD).
Tridel continues its history of award-winning excellence with more than 20 new communities under development in the Greater Toronto Area, representing over 6,500 condominium suites in the marketplace.
The Tridel Group of Companies is one of Canada's largest privately held residential real estate groups. The Group consists of several operating companies focused on diverse areas of real estate, including development, sales, construction, property management, and other related real estate services.
For more information, visit tridel.com.
Our Inclusive Workplace 
Tridel is committed to employment equity. We encourage all people, including women, visible minorities, persons with disabilities, and persons who self-identify as Indigenous (First Nations, Métis, or Inuit) to apply.
Tridel is committed to providing accommodation for disabilities during the recruitment and selection process upon request. If an applicant requests an accommodation, Talent Development will consult with them to make arrangements to accommodate their needs. We advise new hires of our policies for accommodations.