RBC Wealth Management Generalist Program : 2023 l Programme de généraliste de RBC Gestion de patrimoine : 2023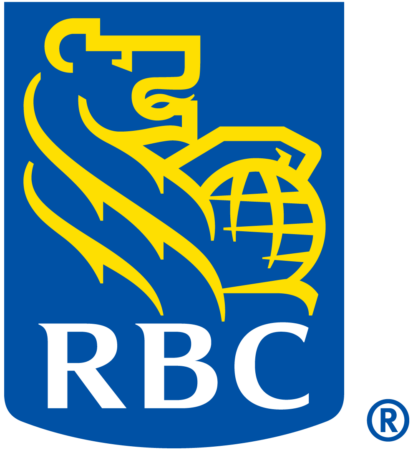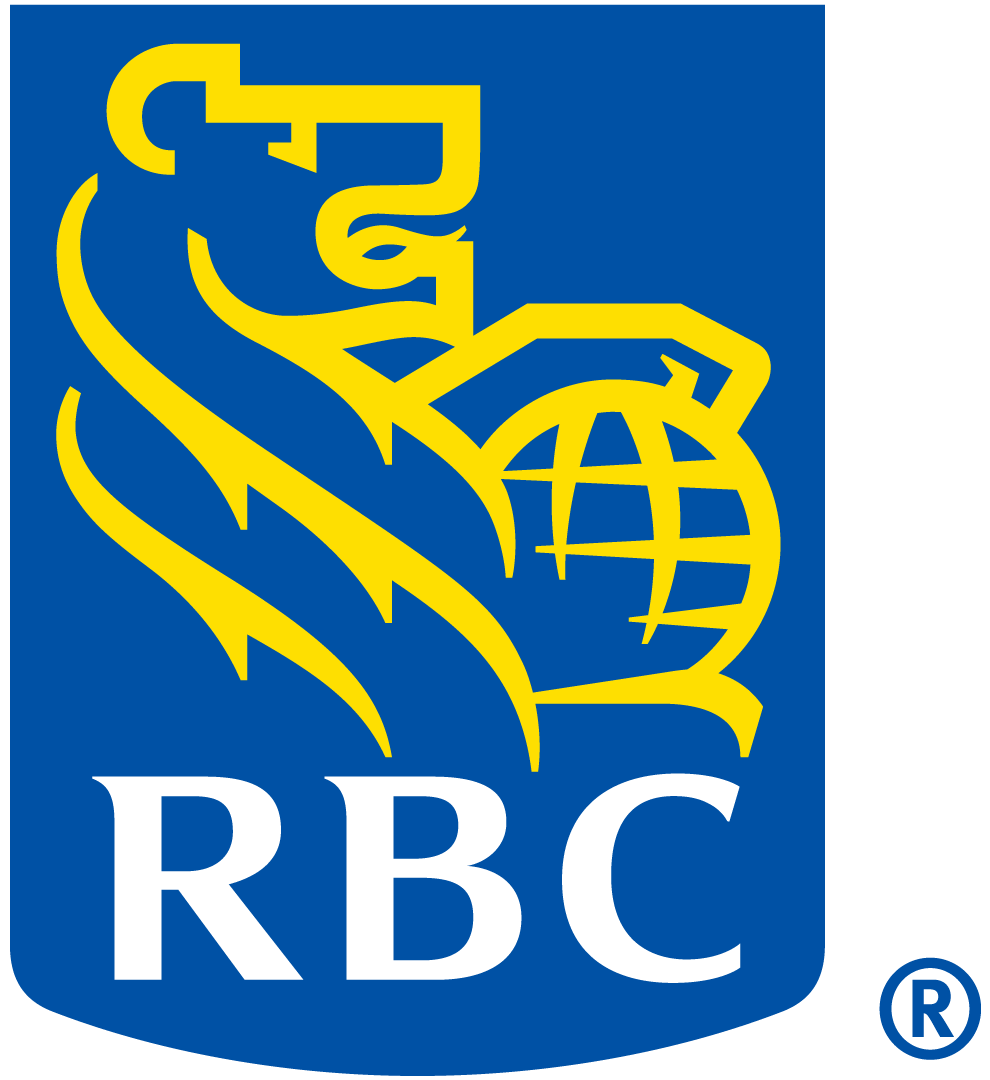 City : TORONTO, Ontario, Canada
Category : Rotational Programs | Internships
Industry : Financial/Banking
Employer : RBC
Come Work with Us!

At RBC, our culture is deeply supportive and rich in opportunity and reward. You will help our clients thrive and our communities prosper, empowered by a spirit of shared purpose.

Whether you're helping clients find new opportunities, developing new technology, or providing expert advice to internal partners, you will be doing work that matters in the world, in an environment built on teamwork, service, responsibility, diversity, and integrity.
RBC Wealth Management Generalist Program : 2023 l Programme de généraliste de RBC Gestion de patrimoine : 2023
RBC Wealth Management Generalist Program - 2023
The RBC Wealth Management Generalist Program is a unique rotational program that develops future leaders within RBC Wealth Management. The program is offered to a select number of individuals each year who exhibit leadership potential and a versatile mindset and welcomes applicants with diverse work or education backgrounds who can help RBC work to find solutions from a new point of view.
As part of our dynamic 24-month program, you will have the opportunity to gain an understanding of the day-to-day operations of several wealth management businesses and a high-level understanding of the entire RBC Wealth Management enterprise. As a Generalist, you will complete four six-month rotations where you will collaborate with leaders on complex assignments while developing your skills through formal training. RBC Wealth Management has a global network of offices in major financial centers around the world. Through this network, you may also be given the opportunity to complete rotations outside Canada as part of your program experience.
Application Process: Before submitting your application, please read the process outlined below carefully and ensure all required documents have been attached in the prescribed format
What will you do?
Based on the principle that leaders learn best from experience, you will learn about the diverse, multi-faceted, global organization of RBC through a series of assignments, and have opportunities to grow your career while broadening your knowledge of RBC
You will have the ability to contribute to business development and thought leadership on various initiatives across the business
Explore the challenges of working on complex business issues requiring strategic thinking, creativity, and strong analytical skills
Given the international nature of our businesses, you may have the opportunity to complete one of your assignments in the UK, USA, or Asia
You'll benefit from one-to-one mentoring with senior leaders, monthly coaching, formal training, along with the opportunity to build a strong network across RBC
What do you need to succeed?
You are currently a MBA / Masters Level student in any discipline who will graduate before the start of the program in January or July of 2024
You have 2+ years of professional and continuous work experience. We welcome diversity of thought, and this experience can be in any industry including but not limited to business, finance, engineering, consulting, law, education, academia, health care, arts, retail, entrepreneurship etc.  
Demonstrated record of success in academics with diverse range of extracurricular activities that include leadership as well as excellence in the community
Superior communication, adaptability, analytical skills and innovation competencies
Strong business acumen and working with a sense of urgency as well as confidence to "speak up" with poise to deal with challenging situations
Willingness to be proactive, take initiative, drive change, and provide solutions
What's in it for you?
We thrive on the challenge to be our best while working together to deliver trusted advice to help our clients thrive and communities prosper. We care about each other, reaching our potential, making a difference to our communities, and achieving that success is mutual.
A comprehensive Total Rewards Program including bonuses and flexible benefits and competitive compensation.
Leaders who support your development through coaching and managing opportunities
Work in a dynamic, collaborative, progressive, and high-performing team.
Application Process: Before submitting your application, please read the process outlined below carefully and ensure all required documents have been attached in the prescribed format
Submit your

cover letter

,

resume

and

academic transcripts

(either unofficial or official) in

one PDF document

under the

resume section

online at https://jobs.rbc.com by the

application deadline June 25, 2023

. If you are not able to obtain unofficial transcripts by this deadline, please add a page at end of application and list the earliest month they would be made available by your academic institution.

To apply online, search for

Requisition ID R-0000060086

in

search by Keyword

and apply to RBC Wealth Management Generalist Program 2023
Selection Process:
Post application review, a select set of candidates will be asked to complete an online assessment and an App based on-demand video interview as part of our first round in the selection process.
The second stage of the process will include a virtual conversation with RBC WM leaders.
Those invited back for the last round will participate in in-person final recruitment activities in Toronto
We thank all interested candidates however, only those selected for the subsequent stage in the selection process will be contacted.
Programme de généraliste de RBC Gestion de patrimoine : 2023
Le Programme de généraliste RBC Gestion de patrimoine est un programme de stages en rotation unique formant les futurs dirigeants à RBC Gestion de patrimoine. Chaque année, le programme est offert à un nombre restreint de participants présentant un potentiel en matière de leadership, ainsi que de multiples talents. Il accueille des candidats de divers horizons professionnels et scolaires qui, grâce à leur point de vue différent, peuvent aider RBC à trouver des solutions novatrices.
Dans le cadre de notre programme dynamique de 24 mois, vous aurez l'occasion d'acquérir une compréhension des opérations courantes de diverses unités de gestion de patrimoine et une compréhension approfondie de l'ensemble de l'entreprise RBC Gestion de patrimoine. À titre de généraliste, vous effectuerez quatre stages de six mois en rotation. Vous participerez alors à des projets complexes en collaboration avec des leaders, tout en perfectionnant vos aptitudes au moyen de formations officielles. RBC Gestion de patrimoine comporte un réseau international de bureaux dans les principaux centres financiers du monde entier. Par l'intermédiaire de ce réseau, vous pourriez avoir l'occasion d'intégrer des stages hors Canada à votre expérience dans le cadre du programme.
Processus de candidature : Avant de soumettre votre candidature, veuillez lire attentivement le processus ci-dessous et joindre tous les documents requis dans le bon format.
Que ferez-vous ?
Le programme repose sur le principe selon lequel l'expérience forme les leaders. Vous pourrez donc vous familiariser avec les activités de RBC, une société d'envergure mondiale, polyvalente et diversifiée, au cours d'une série d'affectations. Vous disposerez d'occasions de développer votre carrière et d'approfondir votre connaissance de RBC.
Vous serez en mesure de contribuer à l'expansion des affaires et au leadership avisé de diverses initiatives au sein de l'entreprise.
Vous relèverez les défis que présentent des enjeux complexes exigeant une pensée stratégique, de la créativité et de solides aptitudes analytiques.
Compte tenu du caractère international de nos activités, vous pourriez être affecté au Royaume-Uni, aux États-Unis ou en Asie.
Vous bénéficierez de mentorat individuel avec des cadres supérieurs, de séances d'accompagnement mensuelles et de formation formelle, et vous aurez l'occasion d'établir un réseau au sein de RBC.
Que vous faut-il pour réussir ?
Vous êtes un étudiant en maîtrise en administration des affaires ou dans une autre discipline qui obtiendra son diplôme avant le début du programme en janvier ou en juillet 2024.
Vous avez au moins deux ans d'expérience de travail continue. Nous valorisons la diversité de pensée. Vous pouvez posséder de l'expérience dans n'importe quel domaine, comme les affaires, la finance, l'ingénierie, les services-conseils, le droit, l'éducation, les soins de santé, les arts, le commerce de détail, l'entrepreneuriat, etc.
Vous avez d'excellents résultats scolaires et un éventail diversifié d'activités parascolaires dans le cadre desquelles vous faites preuve de leadership et d'excellence au sein de la collectivité.
Vous possédez des compétences supérieures pour la communication, l'adaptation, l'analyse et l'innovation.
Vous avez un sens aigu des affaires, le sens de l'urgence et la confiance nécessaire pour vous exprimer et surmonter les situations difficiles.
Vous mettez de l'avant la volonté d'être proactif, de prendre des initiatives, de susciter des changements et de proposer des solutions.
Qu'en retirerez-vous ?
Nous donnons notre pleine mesure et collaborons afin d'offrir des conseils fiables qui contribueront à la réussite des clients et à la prospérité des collectivités. Nous nous soucions du bien-être de chacun et nous sommes déterminés à réaliser notre plein potentiel, à favoriser l'essor des collectivités et à contribuer à la réussite de tous.
Nous proposons un programme de rémunération globale comprenant des primes, des avantages sociaux à la carte et une rémunération concurrentielle.
Nous assurons un perfectionnement soutenu par la direction grâce à des occasions d'accompagnement et de gestion.
Nous disposons d'une équipe dynamique et performante axée sur l'innovation et la collaboration.
Processus de candidature : Avant de soumettre votre candidature, veuillez lire attentivement le processus ci-dessous et joindre tous les documents requis dans le bon format.
Veuillez faire parvenir votre

lettre de présentation

, votre

curriculum vitæ

et vos

attestations scolaires

(officielles ou non officielles) en ligne, en

un seul document en format PDF

, sous la

section réservée aux curriculum vitæ

du site https://jobs.rbc.com/ca/fr

avant la date limite du 25 juin 2023.

Si vous n'êtes pas en mesure d'obtenir des attestations non officielles d'ici cette date, veuillez ajouter une page à la fin de la demande afin d'indiquer durant quel mois (le plus tôt possible) votre établissement d'enseignement les rendra disponibles.

Effectuez une recherche en saisissant le

numéro R-0000060086 dans la zone de recherche par mot-clé afin de soumettre votre candidature en ligne au Programme de généraliste 2023 de RBC Gestion de patrimoine.
Processus de sélection :
Après l'examen des candidatures, nous demanderons aux candidats sélectionnés de remplir une évaluation en ligne et de fournir une entrevue vidéo sur demande par le biais d'une application dans le cadre de la première ronde du processus de sélection.
La deuxième ronde consistera en une rencontre virtuelle avec les dirigeants de RBC Gestion de patrimoine.
Un groupe restreint de candidats sera invité à participer en personne à une dernière ronde d'activités de recrutement à Toronto.
Nous remercions tous les candidats de leur intérêt. Nous ne communiquerons cependant qu'avec les candidats retenus pour la ronde suivante du processus de sélection.
TORONTO, Ontario, Canada
CAN-ON-TORONTO
Canada
37.5
Full time
Human Resources
Regular
Salaried
2023-05-18
2023-06-25
Inclusion and Equal Opportunity Employment
At RBC, we embrace diversity and inclusion for innovation and growth. We are committed to building inclusive teams and an equitable workplace for our employees to bring their true selves to work. We are taking actions to tackle issues of inequity and systemic bias to support our diverse talent, clients and communities.
​​​​​​​
We also strive to provide an accessible candidate experience for our prospective employees with different abilities. Please let us know if you need any accommodations during the recruitment process.
Join our Talent Community

Stay in-the-know about great career opportunities at RBC. Sign up and get customized info on our latest jobs, career tips and Recruitment events that matter to you.

Expand your limits and create a new future together at RBC. Find out how we use our passion and drive to enhance the well-being of our clients and communities at rbc.com/careers.