Rail Traffic Controller (RTC)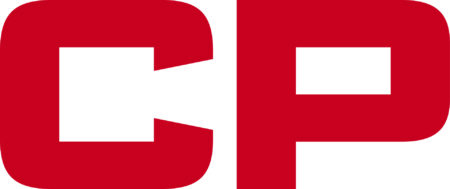 City : Calgary, AB, CA, T2C 4X9
Category : Other
Industry : Transportation
Employer : Canadian Pacific
Canadian Pacific (CP) and Kansas City Southern (KCS) are now CPKC. As the only truly North American railway, we are making big moves! Drawing on our strong foundations and heritage, CPKC moves essential goods across our 20,000-mile network to support economic growth throughout Canada, the U.S. and Mexico. Be a part of history as we connect a continent and create exciting career opportunities across our new transnational network. Visit cpkcr.com to learn about the CPKC advantage, our purpose and culture.
PURPOSE OF THE POSITION:
Are you looking for an exciting career that is rewarding and provides a long term career  and learning opportunities within CPKCs Operations Center and frontline operations? If you are then becoming a Rail Traffic Controller (RTC) is the perfect opportunity for you!
As an RTC you will learn the business from the ground up through a 6 month fully paid training program that prepares you for the position as an RTC and future careers within CPKC. You control the movement of trains and engineering track crews across CPKC's rail network through a series of control systems.
This positions offers excellent challenges as you are responsible for planning and scheduling trains through a geographical region in the most efficient and safest manner. You will make business decisions, solve problems, communicate clearly and effectively, and coordinate to ensure minimal delays and the smooth, safe movement of trains in an assigned territory.
The Deadline to apply is June 3rd, 2023 and training will begin November 2023.
POSITION DESCRIPTION:
Make business decisions based on priorities established by the Calgary operations Centre all under CROR (Canadian Rail Operating Rules) and practices

Provide control functions to ensure the safe movement of trains and other on-track railway equipment

Minimize train delays through effective planning and scheduling and managing railway personnel and solve problems on assigned territories

Make business decisions based on priorities established by the operations Centre

Coordinate train meets to optimize railway performance and enter data into various information and control systems

Maintain an on-going awareness of the operation of the railway, equipment and signals, car handling, operating manuals, computer applications, and collective agreements

Provide effective communication to the Corridor Teams on the status of the railway and manage crews, as well as crew hours of service from the home and away from home terminals

Participate in on-the-job safety audits that are conducted on a regular and frequent basis to ensure safety rules are understood and implemented according to standard

During training, there are homework assignments that must be completed on time. Throughout the course there are a series of exams, that require a passing grade of 90% or better. 
POSITION REQUIREMENTS:
High School Graduation or General Equivalency Diploma (GED) is required

Bilingual (French and English) both written and verbal would be preferred

Excellent planning, oral and written communication skills

Strong computer skills

Maintain focus on one critical function at a time while juggling multiple priorities

Must successfully complete company training program

Must become qualified in the Canadian Rail Operating Rules and other regulations

Demonstrated effective decision making, planning, and scheduling skills

Demonstrated ability to take accountability, and work under pressure in a fast-paced environment

Must be able to work shift work- which includes night shift, shortchanges, weekends and holidays
WHAT CPKC HAS TO OFFER:
Flexible and competitive benefits package

Competitive company pension plan

Employee Share Purchase Plan

Annual Fitness Subsidy

Part-time Studies Program

Flexible Work Environment
ADDITIONAL INFORMATION:
Medical Requirements:
Operating safely is a core foundation of CPKC. Our commitment is to protect our people, customers, communities in which we operate, the environment and our assets. We are also committed to a healthy and safe workplace. CPKC's Alcohol and Drug Policy and Procedures ("Policy and Procedures") support these commitments.   All new hires for a safety citical position will be required to complete a pre-employment medical that includes a physical, vision, hearing, alcohol, and drug audit assessment. Pre-employment qualification drug test(s) are also required. This includes candidates participating in the Trainee Program who will also be required to pass a drug test during the training process before receiving final qualification for the position.
Background Investigation:
The successful candidate will need to successfully complete the following clearances:         
Criminal history check

Reference check

Education verification
CPKC is an employment equity employer committed to the principles of employment equity and inclusion. We encourage all qualified candidates to apply including women, Black, Indigenous, People of Colour (BIPOC), members of the LGBTQ+ community, and people with disabilities. Accommodations for the job application process can be provided, as appropriate, upon request. All applicant information will be managed in accordance with the federal Personal Information Protection and Electronic Documents Act (PIPEDA)". 
Req ID: 101009

Department: Transportation Canada

Job Type: Full-Time

Position Type: Union

Location: Calgary, Alberta

Country: Canada

% of Travel: 0-10%

# of Positions: 12

Training Compensation Rate: $34.008

Compensation Rate After Probation:

$52.975

Job Available to: Internal & External
#LI-JA1
# LI-ONSITE