Quality Assurance Technician -Nightshift (Part-Time)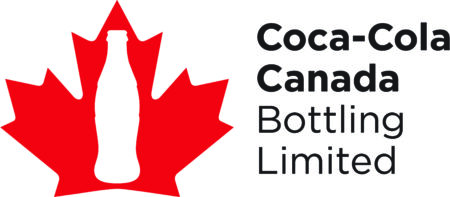 City : Calgary
Category : Quality & Engineering
Industry : Food and Beverage Production
Employer : Coca-Cola Canada Bottling Limited
About Us
Proudly Canadian and Independently Owned, we are Coke Canada Bottling!
Coke Canada Bottling is Canada's premier bottling company. We are an independently owned business encompassing over 5,800 associates, more than 50 sales and distribution centres, and five production facilities nationwide.
We have a 120-year heritage of manufacturing, marketing, selling, and distributing the major branded ready-to-drink products Canadians love.
We pride ourselves on building diverse and sustainable relationships with our customers, consumers, stakeholders, and communities through our shared values: lead with an entrepreneurial mindset, collaboration, integrity, accountability, quality and safety.
Our brands include: Coca-Cola®, Diet Coke®, Coca-Cola® Zero Sugar, Sprite®, Fanta®, Barq's®, NESTEA®, POWERADE®, Minute Maid®, DASANI® and vitaminwater®; and our partner brands: Canada Dry®, Monster Energy®, and A&W®.
About This Opportunity
This position is responsible for conducting various checks, monitors and tests or raw, in-process and finished products and or processes to verify production of high-quality product, to successfully meet the demands of our customers. This role follows regulartory requirements while adhering to standardized operating procedures (SOPs) and internal policies to ensure compliance of quality and food safety standards as established by the Quality Assurance Department

 
Wage: $24.57/hour
Shift: 9:00pm-5:30am (nightshift)
Responsibilities
Conduct qualitative and quantitative testing of beverages, syrups, and raw materials throughout the entire production process.
Perform standardized quality samplings and audits during production; organize collected data into electronic logbooks, databases, and report variances and non-conformities to plant management.
Understand, monitor and act accordingly to support : ISO-GFSI compliance regulatory requirements, Food Safety and Quality programs as implemented by the company. This individual has the authority and responsibility to stop production should the product be out of specification and or observed food safety or compliance breach.
Conduct package quality inspection and quality audit and isolate product that does not meet standards.
Standardize and calibrate laboratory equipment, troubleshoot systems, equipment and processes for the department.
Pursue excellente; continuously develop technical and personal skills to achieve plant-wide world class manufacturing environment.
Supposrt production by utilizing time management is to limit facility downtime and ensure only the highest quality finished good is produced.
Analyze syrup beverage and/or water attributes.
Audit container rinsers, air blowers, filters, and coders to ensure proper operations.
Conduct package quality inspection and quality audits and isolate product that does not meet standards
Receive and test CO2 and all raw materials prior to production process.
Maintain highest possible house keeping standards to prevent microbial contamination
Qualifications
High school diploma or GED required
Bachelor's degree in science related field preferred.
1 - 3 years prior production/manufacturing experience OR 2+ years relevant lab technician experience. - Food/beverage industry experience a plus.
Demonstrated attention to detail and accuracy.
Familiarity with lab safety and handling of hazardous materials.
Readily accepts instruction from management/supervisors and executes effectively.
Needs to be reliable and open to a flexible schedule.
Strong analytical skills.
Ability to read, write, and keep records.
Strong computer comprehension capabilities including Excel and Word and various quality programs.
Familiarity with lab safety and handling of hazardous materials.
Important
All offers of employment at Coca-Cola Canada Bottling Limited ("Coke Canada Bottling") are conditional upon a successful background clearance obtained through our contracted third-party vendor. The standard clearance requirements depend on the position and may include some or all of the following: criminal clearance, employment verification, education verification and drivers abstract review. Please advise the Talent Acquisition team if you have any questions or concerns in regards to this once you are contacted for further consideration.
Coke Canada Bottling is committed to creating a diverse and inclusive workforce with several programs, policies and resources in place to support our people. For individuals requiring accommodations or support throughout the recruitment process please contact our Talent Acquisition Services team by calling 1-844-383-2653 or email HR@cokecanada.com.
For more information about Coke Canada Bottling, please visit cokecanada.com