Quaker/Canada Commercial Lead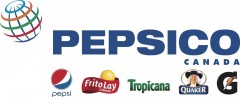 City : Mississauga
Category : IT
Industry : Food and Beverage Industry
Employer : PepsiCo Canada
Overview
The Role:
The Canada/Quaker Commercial Lead partners with the Transformation, Corporate Strategy and Sales teams across Canada and Quaker NA to drive digital transformation. Overseeing some of the Canada largest transformation programs in the areas of Go-to-Market Capabilities (SalesHub+, SalesPro+), Trade Management and Optimization and advanced analytics in these two spaces.
This role will set the digital strategy for our front-line team drawing from innovation in the sector and global along with bringing in pointed solutions from external vendors. Aligning with senior leaders on the strategic roadmap and AOP investment opportunities and preparing the equivalent CAP.EX documents to support.
This role will have a small direct reporting team, but they must be able to influence and get things done through others. This role will sit on large North American CAP.EX steering committees to ensure Canada's inclusion.
The Company
PepsiCo Canada is recognized as one of Canada's top 100 employers. PepsiCo products are enjoyed by consumers more than one billion times a day in more than 200 countries and territories around the world. Our product portfolio includes 22 world-famous, billion-dollar brands; from Gatorade to Quaker, Tropicana to Lay's and more. We make hundreds of enjoyable foods and beverages that are loved throughout the world. PepsiCo's effort to help build a more sustainable food system represents a key element of the company's broader vision of accelerated, sustainable growth known as Winning with Purpose. As part of this vision, PepsiCo is striving to be a better company by further integrating purpose into the core of its business and brands and doing even more for people and the planet. Our purpose efforts include fostering a diverse and inclusive work environment, supporting the communities where we live and work, and improving choices in our portfolio through reformulations and new products.
At PepsiCo Canada, we are focused on delighting our consumers by delivering high-quality products and exciting brand campaigns. Our people are critical to our success and by supporting their personal growth and development and providing them with the tools they need to succeed, PepsiCo Canada is a company you'll be proud to join!
Responsibilities
What you'll be working on:
Accountable for digital product delivery within the Commerical space. Builds strong relationships with business partners and PFNA ensuring business / IT plans are aligned; represents IT in business forums and steering committees to ensure successful alignment and execution of the plans, manage timelines, risks and staffing related to these programs. Advocating on behalf of the Canadian/Quaker business on large US programs.

Develops strategic business capability roadmaps with key function leads to drive growth and productivity, ensuring technology solutions are deliverable and align to PepsiCo's architecture standards. Constantly looking for ways to innovate by staying up-to-date with technology trends.

Manage software and solution lifecycle. Configuration, development, testing and support for applications in the GTM and transformation space. Including overseeing the rationalization and consolidation of the portfolio.

Delivers projects using DevOps model and Agile techniques, providing leadership and acting as a change agent so that new technologies are adopted, and business benefits are realized.

Escalation for IT issues within domain. Accountable to oversee support and continuous improvement of services.

Manages IT financials of ~$2MM and ensures that project ROIs are identified and tracked; finds innovative ways to deliver faster and more efficiently by improving process, structure, sourcing, etc.
Qualifications
Who's a good fit
Technical skills:
Computer Science Degree, with 10 years of IT experience

Ability to operate as a product management in an Agile/Scrum environment.

Understand database structures and data flow, networking,

Experience creating Strategic position papers, including full financial modeling.

Ex creation and approvals

Financial management and oversight of projects
Non-Technical Skills:
Customer centric approach to ensure business partner satisfaction

Ability to negotiate/influence to ensure priorities are being addressed

Ability to detect risks and escalate accordingly to prevent issues

Ability to communicate effectively to senior leaders

Ability to solve highly complex problems

Excellent presentation and communication skills
What you can expect from us:
Competitive compensation, benefits, pension, RRSP contribution and vacation time

A flexible working environment that promotes a healthy work-life balance

A dynamic and inclusive culture that promotes you to bring your whole-self to work

A supportive team that will encourage your professional growth and development

An opportunity to be meaningful and impactful within your work and projects

An opportunity to give back to the community with our Always on Volunteer 360 Program

An organization that aims to use their scale, reach and expertise to build a more sustainable world