Purchasing & Logistics Plan. Associate (T) BTS / BST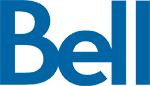 City : Mississauga, Ontario
Category : Customer Experience
Industry : Telecommunications
Employer : Bell
Carry the legacy of Bell. Be a part of the company helping the world connect better. By choosing Bell Technical Solutions, you will be choosing a career and not just a job. By nurturing talent and providing infinite growth opportunities, Bell Technical Solutions continuously aims to bring about an instrumental change in careers, lives and dreams. Join us today to discover the personal touches behind the infinite web of communications services and let us make it right, make it personal and make it better. 
Are you looking to join a dynamic, innovative, communications company who is commitment to creating a thriving, prosperous and more connected world? If so, we would love to tell you our story. 
Job Overview
Reporting to the Purchasing & Logistics Planning Manager, the Purchasing and Logistics Planning Associate (T) is responsible for supporting the overall administration of logistical matters relating to Asset Tracking and Repairs. The incumbent must be ambitious, driven and motivated by challenges that move towards improving our customers' expectations. The incumbent will also produce and distribute various reports, analyze trends and maintain the SAP database.
Key Responsibilities
Assist with the daily coordination of Asset Management

Handle inquiries and concerns from field managers

Track and maintain regular monthly reporting

Maintain SAP databases including data entry of relevant reporting materials

Recommend report improvements

Reconcile supplier invoicing

Coordinate & ship assets, ensuring delivery and tracking is applied

Administrative support for purchasing discrepancies and verifying invoices

General administration and support for Logistics Department
Critical Qualifications
Minimum 2 years of customer service experience in a fast paced logistics office

Ability to communicate effectively with all levels of the organization

Ability to work cooperatively with others to achieve shared goals, as well as the ability to work well independently

Ability and willingness to work in a fast paced and dynamic environment

Proficient in Excel, Word, and Access
Preferred Qualifications
Excellent written, and communication skills

Excellent analytical skills with strong attention to detail

Strong organizational skills

Able to multi-task, remain calm yet maintain sense of urgency for all requests

Able to work with limited supervision in a team environment

Dealing directly with all customers inquiries (internal and external)

Willingness to learn and undertake new challenges

Ability to meet deadlines
Additional Information
Position type: Clerk Unionized, Regular-Part-time

Job status: Temporary, 40 hours/week

Possible work location : Argentia - Mississauga, ON

Work profile: Full time in Office
What's In For You?
Excellent benefits, competitive

compensation

Leaders who support

your development through coaching and opportunity management

Work in a dynamic, collaborative and creative team

Development opportunities through training and educational assistance programs

Opportunities to progressively assume greater responsibility
Adequate knowledge of French is required for positions in Quebec.
Please apply directly online to be considered for this role.  Applications through email will not be accepted.
At Bell Technical Solutions, we do not just accept differences - we celebrate it. We are committed to fostering an inclusive, equitable, and accessible workplace where team members feel valued, respected, and supported, and has the opportunity to reach their full potential. We welcome and encourage applications from people with disabilities.
Accommodations are available on request for candidates taking part in all aspects of the selection process. For a confidential inquiry, contact your recruiter or send us an email at recruitment@belltechsolutions.ca to make arrangements. If you have questions regarding accessible employment at Bell, please email our Employment Equity team at Equite-Equity@bellsolutionstech.ca.
As a condition of hire, all new employees will be required to provide proof of vaccinations against COVID 19. The requirement for employees to be fully vaccinated applies whether they are working mobile, working remotely or working on-site. Subject to any duty to accommodate in accordance with the Ontario Human Rights Code. Limited exceptions for grounds protected by applicable human rights legislation (including medical reasons) may be possible, exemption requests are evaluated on a case-by-case basis in accordance with applicable law.
Created: Canada, ON, Mississauga
Bell, one of Canada's Top 100 Employers