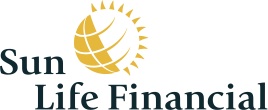 City : Toronto
Category : Full-time
Industry : Finance
Employer : Sun Life Financial
You are as unique as your background, experience and point of view. Here, you'll be encouraged, empowered and challenged to be your best self. You'll work with dynamic colleagues - experts in their fields - who are eager to share their knowledge with you. Your leaders will inspire and help you reach your potential and soar to new heights. Every day, you'll have new and exciting opportunities to make life brighter for our Clients - who are at the heart of everything we do. Discover how you can make a difference in the lives of individuals, families and communities around the world.
Job Description:
Be part of a unique change!..At Sun Life Financial the client is at the center of everything we do. As an LLQP and IFIC certified Prospr Advisor your work will directly contribute to our mission of helping clients achieve lifetime financial security and live healthier lives.  
As a member of our dynamic team, you will provide holistic Life, Health and Wealth solutions for new and existing clients. You are a team player who enjoys helping Canadians meet their short and long-term financial goals. Are you a solution oriented and effective communicator, who uses active listening to understand client needs and provide tailored and timely recommendations; and you thrive in a work environment committed to continuous improvement, personal growth, and your professional development? 
Above all, you do get satisfaction and enjoyment in helping others? If so, apply or reach out to our recruiter Katy today!  She's friendly, open to all of your questions and has a lot of information to share since she's been recruiting for Prospr since it was first established in 2019.
Why join our Team? The reasons are as diverse as the people who work here. Here are some examples of what's in it for you: 
Work under a hybrid model where you're asked to collaborate with your peers and managers in our Sun Life office located in downtown Toronto twice per week.

Competitive Salary and annual incentive plan  

A Comprehensive benefits package which includes:
-Medical, dental, life, and disability insurance 
-Employee matched pension plan 
-Stock purchase plan 
-3 weeks paid vacation 
Licensing fees covered 

The opportunity to work in an environment committed to continuous improvement as well as personal growth and career development 

The ability to be part of a new and evolving Prospr Team – you will be contributing to shaping the future of the business! 

The chance to work in a positive, dynamic, and collaborative work environment where you are encouraged to share your ideas and be heard 
Licensing Requirements:

•    A valid and active Life License in Ontario (LLQP) or Insurance of person license in Quebec (1a), is a requirement of this role 
•    Valid and active Mutual Fund License (MFDA) is also a requirement for this role
Reporting to the Manager, Prospr, what will you do?  
•    Proactively call and take calls from new and existing insurance and investment clients, with the goal of providing holistic advice 
•    Engage with individual insurance and investment clients over the phone and through digital tools; with a focus of identifying needs and recommending solutions aligned with their goals 
•    Assess clients' financial needs and recommend an appropriate investment and/or insurance solution to meet those needs 
•    Help clients be 'retirement ready' through the use of planning tools. 
•    Conduct investment risk assessments and provide solutions aligned with their investment profile 
•    Work closely with Branch Manager and support teams to stay current on product and regulatory updates 
•    Maintain registration and licensing in good standing as an MFDA Dealing representative and Insurance Advisor across all provinces and territories in Canada  
•    Contribute to the team's ongoing success by identifying continuous improvement opportunities to help improve the client experience, and products and services offered   
•    Foster and participate in a work environment which values people, invites creativity, celebrates learning and accountability and encourages employee engagement 
What do you need to succeed? 
•   Bachelor degree or 2+ years of relevant experience  
•    Valid and active Mutual Fund license, sales and service experience 
•    Valid and active Insurance license, sales and service experience 
•    Strong knowledge and passion of retail insurance and investment products 
•    Experience doing business over the phone 
•    Strong knowledge and understanding of Mutual Fund Industry, Compliance
and Dealer Operations practices 
•    Availability on a variable schedule Monday to Friday between 8am to 8pm 
•    Excellent communication skills, both written and verbal 
•    Strong relationship building skills
•    Strong problem solving skills 
•    Adaptable and resourceful
Assets:  
•    CFP designation 
•    Experience in blended or outbound Call Centre or telephone servicing 
•    Sun Life Individual Insurance and Investment product knowledge 
•    Experience using Salesforce.com  for client relationship management 
•    Ability to leverage digital tools to create engaging client interactions 
 
**Compensation for this role typically ranges between $60 000 and $62 000 annually
Again, send your questions to katy.lessard@sunlife.com 
When a new position becomes available which matches your background and experience, the base pay range will be disclosed and correspond to the opportunity Sun Life will consider you for.
In addition to Base Pay, eligible Sun Life employees participate in various incentive plans, payment under which is discretionary and subject to individual and company performance. Certain sales focused roles have sales incentive plans based on individual or group sales results.
Diversity and inclusion have always been at the core of our values at Sun Life. A diverse workforce with wide perspectives and creative ideas benefits our clients, the communities where we operate and all of us as colleagues. We welcome applications from qualified individuals from all backgrounds.
Persons with disabilities who need accommodation in the application process or those needing job postings in an alternative format may e-mail a request to thebrightside@sunlife.com.
At Sun Life we strive to create a flexible work environment where our employees are empowered to do their best work. Several flexible work options are available and can be discussed throughout the selection process depending on the role requirements and individual needs.
We thank all applicants for showing an interest in this position. Only those selected for an interview will be contacted.
Job Category:
Sales - Client Relationship Management
Posting End Date:
02/07/2023