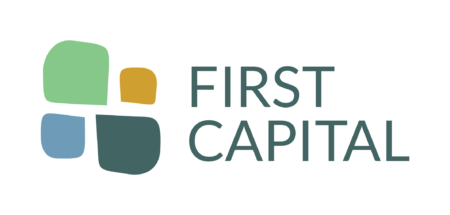 City : Surrey, BC, Canada
Category : Property Operations
Industry : Real Estate
Employer : First Capital
First Capital [TSX: FCR.UN] owns, manages and develops grocery-anchored open-air centres in neighbourhoods with the strongest demographics in Canada. As one of Canada's top employers, we foster a vibrant culture that ensures equal opportunity and well-being for all employees in a dynamic workplace. We are proud to provide rewarding opportunities to build meaningful careers in a fun and high performing environment.
THE ROLE:
We are looking for a Property Administrator to join our dynamic property management team. Reporting to the Property Manager, the Property Administrator will be responsible for providing various services to effectively operate and maintain a portfolio of retail and mixed-used properties. Those services will include accounts receivable reporting, accounts payable processing, budgeting, supplier invoicing, rent roll review, and tenant communication. In this role, you will very much be an integral part of the team and support the delivery of "best in class" property operations to enhance our assets and tenants' relationships.
WHAT YOU WILL DO:
Provide critical administrative support to the property management team.

Conduct review of the monthly rent-roll and pre-authorized debit report.

Perform accounts receivable reporting, including bank deposits, form filling, and inputting accounts receivable commentary.

Prepare and process purchase orders and accounts payable invoices.

Send, collect, and process various tenant chargebacks.

Prepare manual tenant statements of accounts and manage account reconciliations.

Issue demand, default, or termination notices to tenants and provide related reporting.

Review and prepare tenant notification letters, stop billing notices, last month's rent application, and security deposit application.

Prepare and process write-offs/take into income and issue tenant refunds.

Assist with monthly and annual budgets, expense variances, and forecasts.

Monitor, track, and collect tenant insurance and tenant sales reports.

Oversee the payment of utilities, track billing and assist with collection of data for tenant charge backs, and environmental, social, and governance (ESG) reporting.

Coordinate tenants' move-in and move-outs.

Liaise with Operations team to dispatch maintenance and security at tenant's request and to facilitate smooth day-to-day site activities.

Liaise with property accountants, lease administrators, and legal to ensure the accuracy of tenants' information.

Participate in special projects and take on other duties as assigned.
WHAT YOU BRING:
One (1) to three (3) years of administration experience, ideally within commercial or retail property management.

Solid understanding of basic accounting principles.

Post-secondary education, preferably in business, accounting, or related field.
WHAT YOU NEED TO BE SUCCESSFUL:
You are service oriented and care about providing exceptional customer service, with the ability to problem solve and offer solutions.

Excellent communication skills to effectively communicate with tenants, suppliers, internal teams, and others.

Strong attention to detail and time management skills to coordinate multiple, competing priorities and deadlines.

A team-player; willing to step in and lend a hand as needed and you identify the opportunities to do so.

You have solid computer skills coupled with sound knowledge of Microsoft Office (Excel, PowerPoint, Word, and Outlook). Experience working with JDE and Building Engines would be an asset.
WHAT WE OFFER:
We invest in People. Along with our competitive compensation packages—we're always thinking of new ways for our people to share in the company's success. We are very proud to offer the following to our employees:
Flexible Hours

Remote workdays

Company-matched savings plans

Annual Wellness Subsidy

Tuition & Development Program

Employee Referral Program

Rewards and Recognition Programs

Paid time off during December holiday season

Parental leave benefits
Our people are what makes us different. At First Capital we are committed to workplace diversity and inclusion within our organization, therefore, we encourage all qualified persons from all backgrounds to apply. Accommodations are available, upon request, to all applicants with disabilities throughout our hiring process. To discuss any accommodation, please email us at careers@fcr.ca.