Project Manager, Supply Chain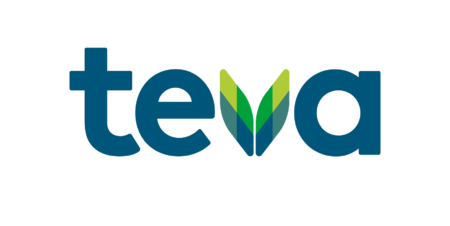 City : See posting
Category : See posting
Industry : Pharmaceutical/Healthcare
Employer : Teva Canada
Who we are?
Together, we're on a mission to make good health more affordable and accessible, to help millions around the world enjoy healthier lives. It's a mission that bonds our people across nearly 60 countries and a rich, diverse variety of nationalities and backgrounds. Working here means working with the world's leading manufacturer of generic medicines, and the proud producer of many of the products on the World Health Organization's Essential Medicines List. Today, at least 200 million people around the world take one of our medicines every single day. An amazing number, but we're always looking for new ways to continue making a difference, and new people to make a difference with.
The opportunity
The Supply Chain Project Manager is responsible for planning and coordinating strategic supply projects to achieve and support both local and global initiatives. Key projects included are (but not limited to): New Product Launches: CA from Teva Affiliates, CA Specialty, CA OTC and Private Label, Teva Affiliate site transfers.
This position will work closely with the various countries, site, regional and global functional groups of Sales, Marketing, Sales Regional Managers, Quality, Regulatory, Finance and Procurement to ensure effectiveness of the overall activities in meeting project goals and objectives.
How you'll spend your day
Development of project strategy in collaboration with key stakeholders, gaining agreement to the project plan and timelines, and managing the project to its successful completion.

Leads multiple groups within internal and external (3rd Party) network, to ensure strategic initiatives are executed accordingly to an agreed upon projected time line. Ensure that a project flows efficiently from step to step, and between departments.

Resolve any issues that may hinder the successful completion of the project. Escalation to senior management when risks are visible and require direction.

Coach and mentor the launch site(s) and/or supply partners to ensure schedules are in place to meet target timing and quantities required.

Manages the resources across the site Supply Chain Organization and to provide project leadership with input/oversight of priority setting for all key projects.

Promotes consistent project management practice across all projects and ensures projects are completed within the required timelines. Identifies problems relating to project plans, timelines, and communicates remediation steps.

Ability to resolve conflicts based on input from Site, Commercial and Global Supply Chain, Operations.

Interface with supply partners technical, regulatory, planning, and commercial personnel to ensure proper prioritization of projects as to the defined project plan.

Provide effective project status to all key stakeholders, with monthly contributions to S&OP and NPIM. Present the overall product management status and raise any significant delays or issues as they relate to the Product Management Group. Critical to communication is presentation of risk and mitigation plans including impact to product supply and customer service.

Manage, facilitate and maintain all relevant project documentation and content leveraging project manager systems and tools

The project management will be done for all projects through hand off from applicable business unit (GNPS, GNPI, Local) to commercial implementation/project closeout, ensuring seamless transfer to groups responsible for regular supply (2 years prior to launch to 6 months post launch (post launch is dependent on months of supply)

Lead and participate in monthly meetings and calls

Gather and report key performance statistics reports for Internal and Global teams. Identify trends, determine improvements, variance analysis, initiate corrective actions and make recommendations for approval.

Active participation in Global GNPS, GNPI project review meetings
Your experience and qualifications
Bachelor's degree in Business or Engineering, or equivalent combination of education and related experience

PMP or CSCMP or APICS (CPIM or CIRM) designation or working towards completion of certification

Minimum 5 years of experience in project management of multiple complex projects with an understanding of regulatory and quality aspects of pharmaceuticals and supply chain.

Computer skills especially with Project management software, Excel and ERP systems (SAP)

Must demonstrate ability to solve complex problems and analyze and apply appropriate solutions. Identifies and solves problems by gathering and applying information from a variety of sources

Good understanding of procurement, planning and supply chain processes.
Already Working @TEVA?
If you are a current Teva employee, please apply using the internal career site available on "Employee Central". By doing so, your application will be treated with priority. You will also be able to see opportunities that are open exclusively to Teva employees. Use the following link to search and apply: Internal Career Site
The internal career site is available from your home network as well. If you have trouble accessing your EC account, please contact your local HR/IT partner.
Teva's Equal Employment Opportunity Commitment
Teva Pharmaceuticals is committed to equal opportunity in employment. It is Teva's global policy that equal employment opportunity be provided without regard to age, race, creed, color, religion, sex, disability, pregnancy, medical condition, sexual orientation, gender identity or expression, ancestry, veteran status, national or ethnic origin or any other legally recognized status entitled to protection under applicable laws.