Project Manager, Retail accounting system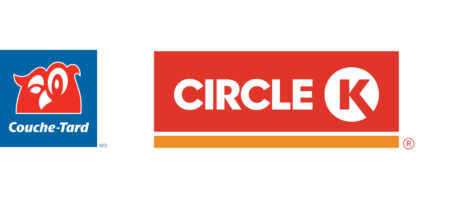 City : Laval
Category : Special Project Jobs
Industry : Retail
Employer : Alimentation Couche-Tard
JOIN OUR TEAM 
Our mission is simple: we make journeys easier and more enjoyable for our customers. We want to lift their spirits by delivering little boosts along the way.  We care about our people and our communities, and we look for ways to uplift people first. Wherever your journey's going, we can help you get there.  
Project Manager, Retail accounting system
Department: Retail accounting system
Location: Laval, QC 
Type: Permanent, Full-time
The Retail Accounting Systems department has an exciting opportunity for an analytical, detail-oriented individual who has a keen eye for big picture thinking.  This position will coordinate and collaborate with departments across the organization to build the best industry solutions across multiple accounting systems. 
This is an excellent opportunity to lead a team to the next level in the Innovation space and new technologies as they are developed for our Circle K/Couche-Tard environment.  This role plays a critical part of ensuring all products deployed to our stores meets our company vision of making our customers' lives easier every day.
WHAT YOU'LL DO 
Here are just a few ways that you'll help make journeys better:  
Analyze complex programs, coordinate, and collaborate across multiple departments to develop accounting system solutions based on business needs.

Lead team of talented people, set detailed goals, and follow-through on deliverables.

Support implementations using project management testing techniques and related SOX compliant documentation.  Ensuring solutions developed are implemented into the accounting system software as needed.

Work with internal and external resources, troubleshooting, and making recommendations based on operational and accounting requirements.

Work with Global Project Managers and Process Owners to implement consistent solutions across the network.

Certify approved project changes in production environment prior to deployment.

Cross-train department to ensure all processes are covered during team absences.
WHAT YOU'LL NEED 
We want you to join our team! Here's what we're looking for: 
REQUIREMENTS
Bachelor's in Accounting or IT required

Ability to communicate across multiple disciplines (Accounting, Retail Systems, Project Management and IT) and adjust language based on audience. 

5 to 8 years of relevant experience in a Project Management role
SKILLS REQUIRED:
Ability to be self-driven and require minimal guidance.

Organized with excellent problem-solving capabilities.

Ability to manage complex timelines, multi-task and meet timelines with high quality work output.

Ability to communicate effectively both written and orally.

Ability to recognize strengths of team and build paths for growth.

Excellent knowledge of Excel and Microsoft applications.

Software knowledge PDI Enterprise, Bulloch and Radiant Point of Sale systems and ReconNet (an asset).

Bilingual (French/English)
WHY WORK WITH US
Our store and office employment opportunities offer you quick career growth with an international company, plus a dynamic work environment that puts people first. Wherever you are in your journey, we have a place for you.  Here's some of the exciting perks we offer: 
Complete benefits packages (medical and dental);

Possibility of enrolling in a pension plan with employer contributions or a stock purchase plan;

Employee discounts in stores and with multiple of our partners;

Paid time off plan including vacation, sick days and personal days;

Work in a collaborative, dynamic and high performing team;

Learning opportunities to develop new skills and to evolve professionally in a fast-growing company;     

Work in hybrid mode.
INTERESTED?
Send us your resume by email to candidatfinances@couche-tard.com with the following position number in the subject line R227238.
Internal candidate? Apply via Workday.
Couche-Tard places great importance on diversity in the workplace and is committed to the principle of employment equity by encouraging applications from designated groups, i.e.: women, Aboriginal people, people with disabilities and visible minorities.
We thank all applicants for their interest in this position; only those selected will be contacted.
Couche-Tard / Circle K valorise la diversité et de l'inclusion et vise à créer un milieu de travail sain, accessible et gratifiant qui met en valeur la contribution unique de nos employés au succès de notre entreprise. En tant qu'employeur qui s'engage à respecter l'équité en matière d'emploi, nous encourageons les candidatures les plus diverses afin de pouvoir nous doter d'un effectif varié et représentatif de nos clients et des communautés que l'on sert. Des accommodements sont disponibles sur demande pour les candidats qui participent à tous les aspects du processus de sélection.