Project Manager, Highways & Roads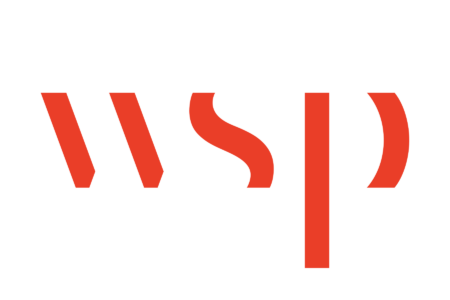 City : Peace River, AB
Category : T&I - Highways, Bridges & Roads
Industry : Engineering
Employer : WSP
GRANDE PRAIRIE OR PEACE RIVER
The Opportunity:
WSP  is currently seeking a Project Manager to join our Transportation department, located at our Grande Prairie, Alberta and Peace River, Alberta office.  Reporting to the Area Manager, this position will be responsible to assist in the delivery and coordination of Transportation related projects, within Alberta. The Project Manager will provide operational and technical assistance to WSP Clients, the Area Manager, and will assist in coordinating project delivery requirements to ensure the successful delivery, management, and cost control of projects.  The Project Manager will also liaison with other Disciplines and Business Units for the successful delivery of multi-discipline projects within the Region.
This position will require travel throughout Northwestern Alberta and will result in periods of time away from the assigned office, often on short notice. It is required that the Project Manager reside in Peace River, Grande Prairie or the local area (preferred), however suitable candidates living within Northwest Alberta will be considered. Relocation will also be provided for top candidates.
Why WSP?
We value and are committed to upholding a culture of Inclusion and Belonging
Our Flexible Work Policy – we recognize the importance of balance in our lives and encourage you to prioritize the balance in yours. We will support you on and off the job so you can be fully present in both your work and home lives.
Our Hybrid Work Policy - a combination of in-person and remote working, enables us to purposefully think of how we work, who we need to work with, and where the work should be done.
A Canadian success story - we're proud to wear the red and white of this beautiful country and show the world what Canada has to offer.
Enhance the world around you - from the environment to the highways, to the buildings and the terrain, WSP is the fabric of Canada.
Outstanding career opportunities - we're growing and pushing ourselves every day to be greater than yesterday - we're open to your ideas and trying new things.
A phenomenal collaborative culture and a workforce filled with genuinely good people who are doing humbly important work. Come find out for yourself what it's like to be a part of our journey.
We offer attractive pay, flexible work options, a great corporate culture, comprehensive and employee-focused benefits including virtual healthcare and a wellness platform as well as great savings programs, and a clear vision for the future.
#WeAreWSP
 
A day in the life:
Provide direction, supervision and leadership support and oversee day to day activities in the respective WSP region;

Provide direct leadership support and supervision to Projects and Project Management teams in meeting specific performance, budgets, and timeline targets;

Ensure proactive project planning and management to facilitate efficient resources, staff utilization, and budgets to deliver the respective projects on time and on budget;

Review and approve ongoing project budgets, hourly staff charges, timesheet review, and monthly invoicing;

Provide prompt, thorough and accurate information to keep the Area Manager appropriately informed of the region's operational and financial position;

Carry out extensive travel throughout Northwestern Alberta to provide project support and client liaison to ensure project deliverables are being met;

Provide field information and data pickup requirements;

Prepare and compile proposals in response to specific RFP calls;

Attend Client project initialization meetings;

Complete monthly Progress Expenditure Reports as required by the Client;

Coordinate staffing and other WSP divisions in order to deliver Preliminary, Design, and Tender engineering requirements;

Coordinate staffing to provide team coverage for construction supervision activities;

Provide Project support for WSP at Client preconstruction meetings;

Attend Client required "bi-weekly" meetings on-site during construction periods;

Coordinate and attend final inspections;

Coordinate completion of final details and timely delivery of Summary Report and Final Details package;

Coordinate timely and accurate paper flow to the Client including minutes of all meetings, weeklies, and monthly progress payments;

Create for review and approval all required project Engineering Change Requests; and

Prepare "draft" correspondence and documents as required for the Client for review.
What you'll bring to WSP ...
Undergraduate degree in Civil Engineering or a diploma in Civil Engineering Technology will be preferred;

Registered or eligible for registration with ASET as a C.E.T., or with APEGA as a P.Eng.;

Minimum 5 years of engineering & construction experience, either in the public or private sectors, with a minimum of 2 years in a construction management role, and direct field experience on Alberta Transportation (Provincial Government) and/or MD/County projects, including dealing with contractors;

A demonstrated ability to manage, direct, and motivate multi-disciplined teams to deliver fast paced medium to complex assignments;

Must be both a leader and a team player;

Excellent verbal and written communications skills;

Motivated and enthusiastic team player with a strong desire to succeed;

Project Management Professional certification would be an asset;

Strong working knowledge of the Microsoft Office suite;

Flexible in working between both office and field environments; and

Required to travel for extended periods of time, depending on project needs.

Excellent verbal and written communications skills;

Motivated and enthusiastic team player with a strong desire to succeed;

Project Management Professional certification would be an asset;

Experience with field review and inspection during construction;

Strong ability to communicate effectively (verbally, written, and executive presentations) with internal and external clients and stakeholders, and build well-developed teams and positive relationships; and,

Excellent technical, interpersonal and teamwork skills.