Project Manager, Analytics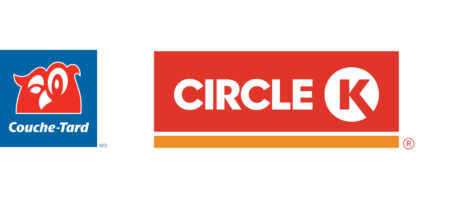 City : Toronto
Category : Special Project Jobs
Industry : Retail
Employer : Alimentation Couche-Tard
JOIN OUR TEAM 
As a member of the Global Data & Analytics Team, the Project Manager facilitates project management and coordination within Data & Analytics, assisting the team as we partner with multiple departments, including Global Marketing, Category Management, Shared Services & Finance, Global Technology, and Business Unit Leadership.  This is a unique opportunity to work on a new, growing team within a large organization.
Our mission is simple: we make journeys easier and more enjoyable for our customers. We want to lift their spirits by delivering little boosts along the way.  We care about our people and our communities, and we look for ways to uplift people first. Wherever your journey's going, we can help you get there.  
Project Manager, Analytics
Department: Data & Analytics
Location: Toronto - 305 Milner Avenue, Toronto, ON (suite 400)
Type : Permanent, Full time (40 hours per week)
Hybrid mode: 3 days in the office and 2 days remotely
THE ROLE 
The Project Manager is responsible for assisting the Data Science team in their delivery of advanced analytics projects that drive business results.  The ideal candidate should possess the ability to contribute to the management of analytical project work, including understanding the overall structure of analytical projects, aid analysts/data scientists in defining/refining project plan structure, interfacing with IT teams for shared projects, and providing critical project status updates.
We are looking for an individual with disciplined organizational skills who can collaborate effectively with others in the context of complex projects while providing high level status to leadership.
RESPONSIBILITIES/ACCOUNTABILITIES:
Here are just a few ways that you'll help make journeys better:  
Helps teams self-organize and self-manage

Collaborates in the development and evolution of the project management structure for the Data Science and Analytics' teams

Organizes and facilitates daily stand-up meetings, reviews, work estimation, project retrospectives, sprint and release planning, demos, burn-down tracking and other Scrum-related meetings relative to the needs of Analytics

Educates the team on project management principles and process

Creates and maintains capacity plans

Plans and communicates program and deliverable timelines

Assists in user story creation/prioritization and product backlog grooming via emergent requirements

Asks difficult questions, removes impediments, and makes issues and problems visible

Escalates issues as necessary

Ensures the Data Science team is working efficiently towards sprint goals

Coaches the Data Science team and stakeholders on how to use Agile practices at a pace that is sustainable and comfortable for the team and organization

Ensures the Data Science teams are practicing the core agile principles of collaboration, prioritization, team accountability, and visibility
EDUCATION/TRAINING REQUIRED/QUALIFICATIONS:
4-7 years of experience in project management including coaching on agile methodologies and scrum ceremonies

Familiar with Project management methodologies (Agile, Scrum, Kanban & Scrumban)

3-5 years of experience with Jira including reporting, creating issue filters, and boards for monitoring sprint progress

Background in Analytics or Business Intelligence solutions is preferred (Knowledge of SQL is plus)

Significant experience coaching teams on sizing of user stories, breaking out and estimating tasks, and writing test scripts

Knowledge of IT concepts, strategies, methodologies, architectures and technical standards – particularly as it relates to analytics

Proven leadership experience in achieving successful project outcomes
WHY WORK WITH US
Our store and office employment opportunities offer you quick career growth with an international company, plus a dynamic work environment that puts people first. Wherever you are in your journey, we have a place for you.  Here's some of the exciting perks we offer: 
Complete benefits packages (medical, dental, etc.).

Possibility of enrolling in a pension plan with employer contributions or a stock purchase plan.

Employee discounts in stores and with multiple of our partners.

Paid time off plan including vacation, sick days and personal days.

Work in a collaborative, dynamic and high performing team.

Learning opportunities to develop new skills and to evolve professionally in a fast-growing company.

Scholarship program available to the employee and the employee's children.   

Hybrid work.
INTERESTED?
Send us your resume by applying on our career site.
Couche-Tard places great importance on diversity in the workplace and is committed to the principle of employment equity by encouraging applications from designated groups, i.e.: women, Aboriginal people, people with disabilities and visible minorities.
We thank all applicants for their interest in this position; only those selected will be contacted.
#LI-LK1#LI-Hybrid
Circle K values diversity in the workplace and encourages applications from the following designated groups: women, aboriginal peoples, persons with disabilities and members of visible minorities.  We are committed to providing employment accommodation in accordance with the Ontario Human Rights Code and the Accessibility for Ontarians with Disabilities Act.  Accommodations are available on request in all aspects of the selection process.