Project Leader (Systems Analyst)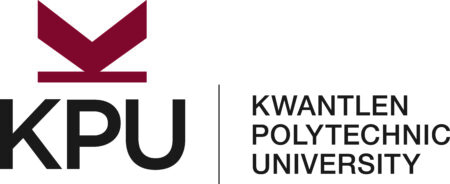 City : Surrey, BC
Category : 6457-Systems & Projects
Industry : Education
Employer : Kwantlen Polytechnic University - KPU
 Kwantlen Polytechnic University
KPU offers all learners opportunities to achieve success in a diverse range of programs that blend theory and practice, critical understanding, and social and ethical awareness necessary for good citizenship and rewarding careers.  KPU strives to implement initiatives that will attract, support, engage, and retain KPU's people and create an environment where all employees see themselves as contributing to student learning.
JOB OVERVIEW:   Project Leader (Systems Analyst)   
To provide project management and technical expertise in support of the student information system by performing all phases of the system development and project management life cycle, technology planning, business area analysis, systems design and client support services to users of Kwantlen Polytechnic University's information and education systems.
EDUCATION AND EXPERIENCE
•    A Bachelor's degree in Computer Science, Information Technology or Analytics, plus a minimum of five years' of experience in integrating solutions and process improvement, along with three years recent related experience in or supporting the Office of the Registrar preferred, or an equivalent combination of education, training and experience.
QUALIFICATIONS
•    Knowledge of enterprise architecture development methods including framework, principles, standards and vision.
•    Familiarity with business analysis, change management and project management, with the ability to identify/define gaps, risks and requirements.
•    Excellent interpersonal and relationship-building skills for collaborating with team members and various business units.
•    Experience in enterprise systems, including systems testing, systems and business process analysis and documentation, preferably in a college or university environment.
•    Demonstrated experience working directly with business stakeholders to identify, assess and document business requirements with the ability to transform end-user needs into technical and functional requirements.
•    Experience developing business process designs to improve efficiencies, and in the preparation of business process documentation.
•    Experience in designing systems solutions to meet business needs, including modifications to existing systems and new systems design.
•    Extensive experience in translating business requirements into detailed design specifications.
•    Ability to communicate effectively both verbally and in writing with a diverse range of people and situations.
•    Excellent organizational skills, including the ability to set priorities and meet deadlines
 click here for a more detailed job description
Does this role sound like it was made for you, yet you don't check every box?
We at KPU understand that experiences and qualifications may look differently for everyone and, if this job description is of interest to you, we encourage you to apply.
Note to Applicants:
Kwantlen Polytechnic University welcomes and encourages applications from equity deserving groups and diverse experiences including, but not limited to, Indigenous people, racialized people, people with disabilities, and members of the 2S/LGBTQIA+ community.
If there are any barriers that you are experiencing or an accommodation that we can provide to support you through the application process, please reach out to us at humanresources@kpu.ca.
All qualified candidates are encouraged to apply; however, Canadians and permanent residents will be given priority.
We thank all applicants for their interest in employment with KPU. Only those selected for an interview will be contacted. 
Kwantlen Polytechnic University is committed to protecting the safety and welfare of employees, students, and the general public, and upholding the reputation and integrity of the University. For this reason, final applicants will be asked to undergo a background check.