Project Lead, Asset Rebuilds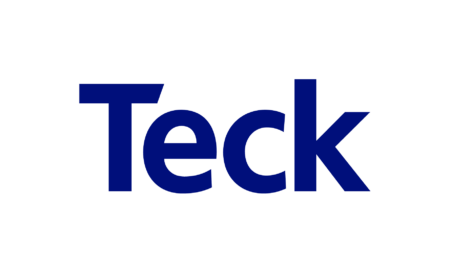 City : Blairmore, AB, CA
Category : Business Professionals
Industry : Mining/Quarrying
Employer : Teck
Closing Date: December 7, 2022

Reporting to the Manager, Asset Rebuild, the Lead, Projects is responsible for supporting the safe and successful execution of a mobile mining equipment rebuild program. In this role you will collaborate and oversee a project team of planners, coordinators, and contract personnel, being a key contributor delivering on Teck strategy of cost effective and sustainable mining equipment rebuilds.
To be successful, we are looking for a strong and confident leader with excellent interpersonal and communication skills, along with the ability to remain organized while managing multiple project collaborators and staying on top of key risks to programs. The ability to provide advice and ensure the delivery of a product that meets expectations in a fast paced, dynamic work environment would be vital for success.
This is an exciting opportunity to lead an innovative and strategic program and be part of a new and developing corporate department focused on best practices in Maintenance. This role offers supervisory experience, opportunities for collaboration across all areas of maintenance and project leadership at Teck, with the chance to develop into more senior roles in the future. 
Join us in the breathtaking Elk Valley of British Columbia. Here you will find outdoor adventure at your fingertips. Whether it's biking and skiing, or the laid-back atmosphere of fishing and hiking, there is something for everyone! Working a compressed work week with alternating Fridays off, come experience what work life balance is all about!

Responsibilities:
Be a courageous safety leader, adhere to and sponsor safety and environmental rules and procedures
Coordinate and lead a program of rebuilding mobile mining equipment – predominantly haul trucks and champion best practices for quality management, ensuring that rebuilt trucks meet established standards
Lead a team of employees and contractors towards successful completion of program objectives, ensuring that all program personnel work safely, in accordance with Teck requirements
Develop, implement, and foster an execution strategy for programs while following established governance and Teck Project Delivery Framework
Establish annual program plans and budgets
Guide and support the development and approval of comprehensive scopes of work
Manage program finances, from creation of appropriation requisitions through to project closeout
Ensure detailed, up-to-date, and syndicated project schedules in place
Follow processes for the identification and management of scope change
Establish regular reporting on project performance and the performance of the rebuilt trucks themselves

Qualifications:
Degree in Engineering or Technical Diploma or in a maintenance related field
Project Management Professional designation is an asset
Minimum five years' experience in industrial project management or mine maintenance
Minimum 3 years of supervisory experience
Experience working in a large industrial environment – mining, oil and gas, or manufacturing
Possess a valid Class 5 driver's license
Experience with mobile mining equipment - specifically Komatsu 930E, 830E, 980E or Caterpillar 793 haul trucks is an asset
Successful candidates must be willing to satisfy the pre-employment requirements of a pre-employment drug screen and three professional references.
At Teck, we value diversity. Our teams work collaboratively and respect each person's unique perspective and contribution. 
 
Qualified applicants interested in joining a dynamic team are encouraged to submit a resume and cover letter electronically.  
 
We wish to thank all applicants for their interest and effort in applying for the position; however, only candidates selected for interviews will be contacted.  
 
Teck is a diversified resource company committed to responsible mining and mineral development with major business units focused on copper, steelmaking coal and zinc, as well as investments in energy assets. 
 
Headquartered in Vancouver, Canada, its shares are listed on the Toronto Stock Exchange under the symbols TECK.A and TECK.B and the New York Stock Exchange under the symbol TECK. 
Learn more about Teck at www.teck.com or follow @TeckResources.