Project Coordinator – Telecom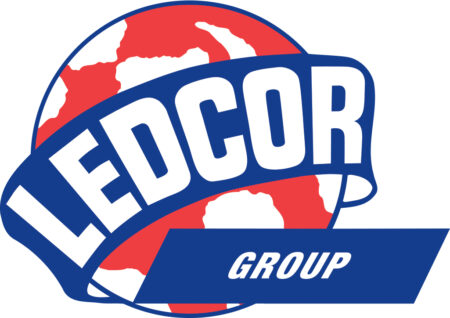 City : Ottawa, ON
Category : Full time Project Coordination
Industry : Construction
Employer : Ledcor Group
Job Summary:
You are a proven Project Coordinator with an unrelenting drive for results and customer satisfaction. Your previous experience has provided you with a thorough knowledge of safety, quality, scheduling, and profit and loss management of multiple projects under your guidance. Reporting to Project Managers, you will successfully drive short and long-term objectives for the Telecommunications Project Management team while ensuring the objectives align with the overall company direction.
Apply today to join the Ledcor Technical Services team!
We support our employees with training to develop skills, knowledge, and abilities.
We offer an industry-leading benefits package, ongoing employee training and development, team building and career growth opportunities.
Essential Responsibilities
Maintains project systems and procedures including master filing system, project billings, cost accounting, project delivery status and reporting
Facilitates project meetings with internal and external stakeholders to monitor and support the project's ongoing progression
Diligent with obtaining all daily/weekly reporting inputs from designers, field team and subcontractors
Maintains the

Financial/Production/Activity

Logs
Uploads and maintains all relevant documents and info into project tracking system
Maintains, tracks, and reports financial aspects of project including forecasts and billings
Works with project team to identify and manage opportunities and risks to achieve the best possible impact on schedule and financial targets
Manages project-related inquiries or escalations and provides appropriate responses in a timely manner
Tracks project milestones ensuring deliverables are completed and meet project requirements
Coordinates and tracks permit submissions with authorities
Prepares detailed analysis or review of aspects of the project as may be required
Assist with gathering project requirements from various internal and external teams
Works with build teams to optimize the end to end design-build model
Qualifications
1 to 3 years of related work experience or combination of relevant education and experience
Proven success in a results driven organization where success is measure on execution, delivery and safety on multiple projects
Ability to communicate clearly and collaborate with multiple stakeholders, anticipate stakeholder needs, and proactively identify solutions
Working knowledge of project invoicing, PO's, and financials
Working knowledge of construction and engineering documents, drawings, and specifications
Capable of identifying issues and generating solutions in moderately complex situations
Willingness to contribute actively in team discussions, sharing experiences and ideas
Strong organizational and planning skills and the ability to manage multiple priorities
Strong computer skills with an aptitude for learning new programs. Familiarity with scheduling software and MS Office suite of products

is considered an asset  
Additional Information:
Company Description
Ledcor Technical Services (LTS) designs, builds, and maintains wireline or wireless networks that span North America and beyond. We are a proven leader and innovator in telecommunications network construction, maintenance, and service installation and repair.

But when you work for Ledcor, your experience will go far beyond the project. Do you want a career that means more? Join our True Blue team now!
Employment Equity
At Ledcor we believe diversity, equity, and inclusion should be part of everything we do. We are proud to be an equal-opportunity employer. All qualified individuals, regardless of race, color, religion, sex, national origin, sexual orientation, age, citizenship, marital status, disability, gender identity, Veteran status or any other identifying characteristic are encouraged to apply.
Our True Blue team consists of individuals from all backgrounds who contribute diverse perspectives and experiences to Ledcor. We are committed to continuing to build on our culture of empowerment, inclusion and belonging.  
Adjustments will be provided in all parts of our hiring process. Applicants need to make their needs known in advance by submitting a request via email. For more information about Ledcor's Inclusion and Diversity initiatives, please visit our I&D page.