Project Coordinator, Corporate Real Estate and Facilities Management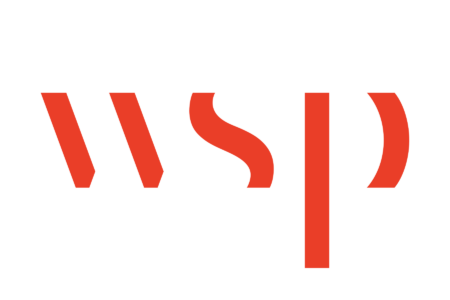 City : Montréal, QC
Category : Corporate - Corporate Real Estate & FM
Industry : Engineering
Employer : WSP
MONTREAL, OTTAWA, TORONTO OR ANY MAJOR CITY IN THE PROVINCE OF QUEBEC AND NEW-BRUNSWICK




The Opportunity:
WSP currently has a new opportunity for a Corporate Real Estate Project Coordinator to join our team. We have a large portfolio across Canada and are hoping to add an enthusiastic, self driven individual ready to join a dynamic team and work on a fast-paced, demanding environment where your efforts will contribute to the success of one of Canada's leading consulting firms.


Why WSP?
We value and are committed to upholding a culture of Inclusion and Belonging
Our Flexible Work Policy – we recognize the importance of balance in our lives and encourage you to prioritize the balance in yours. We will support you on and off the job so you can be fully present in both your work and home lives.
Our Hybrid Work Policy - a combination of in-person and remote working, enables us to purposefully think of how we work, who we need to work with, and where the work should be done.
A Canadian success story - we're proud to wear the red and white of this beautiful country and show the world what Canada has to offer.
Enhance the world around you - from the environment to the highways, to the buildings and the terrain, WSP is the fabric of Canada.
Outstanding career opportunities - we're growing and pushing ourselves every day to be greater than yesterday - we're open to your ideas and trying new things.
A phenomenal collaborative culture and a workforce filled with genuinely good people who are doing humbly important work. Come find out for yourself what it's like to be a part of our journey.
We offer attractive pay, flexible work options, a great corporate culture, comprehensive and employee-focused benefits including virtual healthcare and a wellness platform as well as great savings programs, and a clear vision for the future.
#WeAre WSP

A day in the life:
—      Support and prepare business cases for Corporate Real Estate (CRE) projects related to office consolidations, relocations, or renovations as well as complex geotechnical labs and storage facilities.  To provide clarity about the type of CRE projects the person in this role will we coordinating, here is typical example:
Office Consolidation, Relocations or Renovations:  when there are several offices in the same city or in adjacent cities within reasonable distance, we start by analysing staff home postal codes to determine the office that would make the most sense in terms of proximity to most employees, with that data we allocate people to a certain office and determine the capacity and square footage needed in that specific location.  The size and capacity of the office then serves as a starting point to start the real estate market search done by an external broker who will present the available options and key information.  At this point we start the preparation of preliminary test fits and financial analysis which includes not only the occupancy costs but also the capex and opex assumptions to execute the project.  Each project is different in the sense that sometimes the only costs we'd need to incur are move related ones but in other cases a light, medium or full renovation is needed.  Understanding the existing conditions and end user needs are key to prepare capex and opex estimates as well as working closely with other teams such as IT and HSE to make sure their considerations are included in the budget and planning.  In most cases, several options are prepared and compared prior to making a recommendation to executives.  Once the recommended option is identified, a business case is prepared to present for formal approval to Regional and/or Global executives.  Once the project is approved, we'd request fee proposals to the team of consultants (Architects, Designers, Engineers, Sustainability, Cost Consultancy, etc), review and approved them prior to start the Design phase.  Once the Design portion is completed and all IFT, IFP drawings are ready we'd start the tender and permit and processes.  Tender is usually a 3 to 5 contractors privately invite process to get a competitive market price.  Contractual relationship is started by issuing a PO and/or LOI and followed by a CCDC execution.  Once the Construction phase starts, the GC/CM coordinates the project meetings until completion is achieved.  All other activities related to Furniture, Fixtures and Equipment (FF&E) need to also be coordinated in parallel to the Design and Construction phases to make sure the product meets end user requirements as well as project's budget and timeline.  Project Delivery ends with the completion of all deficiencies, reception of close-out documents, O&M manuals and processing of all invoices related to the project.
—      Provide assistance to staff to ensure completion of projects on a timely basis
—      Assist the Project Manager (PM) in drafting budgets, cash flow projections, schedules, meeting minutes, and reports
—      Assist in the creation of the National yearly Budget and Forecasting
—      Assist in the issuance of Contracts, Purchase Orders, etc.  Maintain Contract Execution Tracking Log
—      Assist in invoice processing and tracking to make sure our suppliers are paid within contract deadlines
—      Assist in budget review/reconciliation with Finance/Accounting as required
—      Assist the PM in the review of Contractor/Suppliers quotations to ensure that only fair and reasonable pricing is recommended for approval
—      Review and track Consultant, Suppliers and Contractor progress claims for billing purposes
—      Management of project and program information, including maintaining database and filing
—      Track the progress and quality of work being performed by design disciplines/trades; prepare tracking logs as required
—      Verify that all insurances are in place, up to date, and completed accurately
—      Use project scheduling and control tools to monitor projects plans, work hours, budgets and expenditures
—      Effectively and accurately communicate relevant project information to the client and project team; use verbal, written, and graphical communication tools and techniques.
—      Support project management decisions that comply with the Company vision and targets.
—      Communicate ideas for improving company processes with a positive and constructive attitude, and for developing this attitude in others
—      Keep the Project Manager (PM) and others informed about project status and issues that may negatively impact client relations and/or business operartions.
—      Attend meetings and assist with fulfilling the project requirements
—      Participate in project meetings with the client, design team, and contractor; prepare meeting minutes, tracking logs, and project deliverables as required.
—      Chair site meetings, if required, prepared meeting minutes and distribute them to all project team members
—      Visit project sites, prepare reports and distribute them to the project team
—      Ensure clients' needs are met in a timely and cost-effective manner
—      Manage small phases or a project or small projects independently as required
—      Draft weekly and monthly reports for the clients
—      Assist the PM in the issuance of requests for proposals, (RFP), tenders or other procurement methods. Keep accurate records during these processes
—      Track and manage RFIs, contemplated change notices, change directives, and change orders
—      Review Consultant's Certificate of Substantial Performance and verify all required project close out documents are obtained
—      Draft building and development permit applications for review by PM
—      Make the PM aware of all activities that require or may require review
—      Obtain direction for quality control review activities from the PM
—      Maintain communication with PM for resource allocation and peer reviewer for quality assurance
—      Participate in Change Management process
Other duties as assigned/required.


What you'll bring to WSP ...
This position requires bilingualism as you will be collaborating with colleagues and clients on a national level.
—      3-5 years' experience working with a Construction, Design, or Project Management Firm
—      Degree in Architecture, Engineering, or minimum 2-year Construction Engineering/Management diploma (or equivalent)
—      Understanding of construction processes and terminology
—      Service oriented with demonstrated initiative
—      Previous experience drafting budgets, cash flows, and schedules
—      Ability to review drawings, budgets and Contractor quotations
—      Strong interpersonal and communication skills - verbal, written, and presentation
—      Excellent organizational and time management skills to respond to changing priorities and handling multiple tasks;
—      Proven ability to meet deadlines
—      Decision making and problem-solving ability
—      Good initiative, strong attention to detail
—      Ability to work independently as well as in a team environment
—      Excellent verbal and written communication skills
—      Proficient in computer software applications (Word, Excel, PowerPoint, Project, Bluebeam)
—      Proficient in Autocad
—      Experience working with SharePoint, or similar collaborative platform, would be an asset
—      Ability to travel