Project Coordinator, Building Energy Systems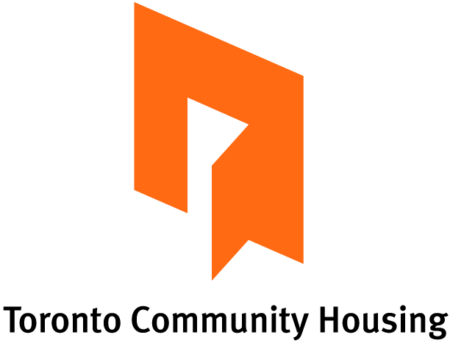 City : Toronto/Downtown
Category : FM - Smart Buildings & Energy Management  
Industry : Real Estate and Rental and Leasing
Employer : Toronto Community Housing Corporation
---
What we offer
In addition to competitive wages and a rewarding career where you can truly make a difference, we offer a comprehensive compensation package that meets the various needs of our diverse employees, including:
Three Weeks paid annual vacation days, increasing with years of service; 

Four (4) paid personal days; 

Defined benefit pension plan with OMERS, includes 100-per-cent employer matching;

Health and dental benefits; 

Employee and family assistance program;

Maternity and parental leave top up (93% of base salary);

Training and development programs including tuition reimbursement of $1500 per calendar year;

Fitness membership discount.
Make a difference
It is the people of Toronto Community Housing that make every house a home; find out how you can contribute! We are searching for a Project Coordinator, who will manage and coordinate daily activities related to the execution of energy management projects or programs being undertaken by the Energy Management Unit.
You will also conduct data analysis of daily energy consumption of real time electricity, water and gas usage throughout the TCHC portfolio.  This entails performing verification of real-time site energy and water meters and tracking/consolidation of all available TCHC real-time energy data for internal measurement and verification.
What you'll do
Project Management/Coordination
Manage and lead energy-based project implementations and operations including scoping, scheduling, budget, and administration of the program.

Organize and lead project meetings to review progress, identify project risks, and coordinate action on outstanding project issues.

Coordinate with various departments within TCHC and external Vendors and other third party stakeholders to achieve assignment success.

Oversee and coordinate the activities of construction teams including communicating with building staff and Site Superintendents.

Perform project/program planning, administration including procurement, and invoice verification with TCHC Vendors.

Assist with project initiation activates (RFP, tendering, bid evaluation, contract negotiation, contract award)

Resolve stakeholder and project conflicts through negotiation or, if necessary, escalation to ensure projects remain on target.

Provide input to Energy Management staff to plan/design future projects, and to assist in the compilation and update of the organization energy management plan

Work and coordinate with utility companies such as Enbridge, Toronto Hydro and Toronto Water to support several activities throughout TCHC's portfolio.

Perform project/budget control, tracking and reporting to deliver project on time and budget.
Energy Analysis – Energy Programs Lead Support
Perform daily monitoring & targeting (M&T) of real-time electricity, natural gas, and water metering data from multiple monitoring systems and energy analytics software platform at TCHC.

Track and consolidate all available TCHC interval energy and water data for internal measurement and verification (M&V) purpose – assist in providing real-time energy data and historical trends.

Aggregate these interval (electricity, n-gas, water) data into useful information (daily, monthly, consumption usage profiles, baseline data, benchmark data), and provide initial analysis and recommendation.

Monitor the System Performance of remote Building Automation and Management Energy Systems (BAS/EMS, CO, CHP Systems and Energy Analytic Platforms), by recording system and network faults, ensuring all controls are in auto-operation mode, and energy and water efficiency targets are achieved. 

Create request for energy system issue rectification to the Client Centre or through the YARDI System – indicate the required action priority level and follow-up until issue resolution.

Prepare ITS incidence requests for any Energy and BAS Systems malfunctions and related operational issues. Provide follow-up after 24-hours, and escalate the issue to the Manager if further resolution is necessary.

Provide Monthly Energy Consumption Report to Commercial Services Unit across the TCHC Portfolio.

Track, monitor, and analyze in-suite electricity and water metering data, including operational support.

Prepare and review energy data analysis and recommendation reports and advise the assigned Manager.
What you'll need
University/College Degree/Diploma in Energy Management, Engineering, Environmental /Building/Physical Science, or a related experience with these fields.

Minimum 3 - 5 years of experience in energy efficiency analysis of building energy systems.

Knowledge of project management principles.

Proficiency in Excel Spreadsheet at an intermediate level.

Demonstrated interpersonal skills communication along with effective communication skills.

Knowledge of LEED and green building/smart building systems. A LEED- GA is an asset.

Good knowledge of energy management and controls strategies.

Must be flexible to travel occasionally to sites throughout the GTA, using own personal vehicle as necessary.

CEA or CMVP Certification is an asset.

A valid G licence and access to a vehicle.
What's next
Once you apply, we'll review your resume and contact you if your skills and experience match the qualifications for the role. If you are selected to move forward, the process will include one or more interviews and/or assessments and reference checks.
Candidates for unionized positions must score a minimum of 70% to pass any interview or assessment and be considered for the next stage of the recruitment process. Successful candidates will be determined based on score and where applicable, union seniority. Not all candidates who score 70% or higher will automatically proceed to the next stage of the recruitment process as this will be dependent on the number of candidates and number of available roles.
INDS