Project Controls Lead – Construction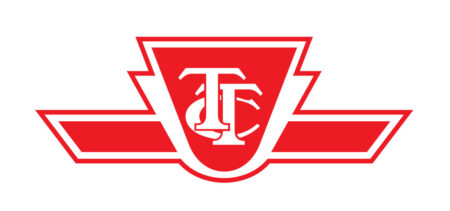 City : Toronto
Category : Project Controls – Construction
Industry : Public Transportation
Employer : Toronto Transit Commission (TTC)
If you previously applied during the original posting period of January 25, 2023 to February 6, 2023, no need to reapply as all applications will be considered. Thank you.
JOB INFORMATION
Requisition ID: 7159
Number of Vacancies: View on TTC website
Department: Project Management Office (20000008) - Project Controls – Construction (30000567)
Salary Information: View on TTC website
Pay Scale Group: 11SA
Employment Type: View on TTC website
Weekly Hours: View on TTC website, Off Days: View on TTC website Shift: View on TTC website
Posted On: May 24, 2023
Last Day to Apply: June 6, 2023
Reports to: View on TTC website
The Toronto Transit Commission (TTC) is North America's third largest transit system and has been recognized as one of the top places to work in the GTA. Guided by a forward-thinking strategic plan, the TTC's vision is to be a transit system that makes Toronto proud. The TTC's recruitment efforts are directly aligned to its mission of providing "a reliable, efficient, and integrated bus, streetcar and subway system that draws its high standards of customer care from our rich traditions of safety, service and courtesy."
General Accountability
Reporting to Manager – Project Controls, the Project Controls Lead is responsible for overseeing a team of Program/Project Schedulers and Project Cost Analysts, on day-to-day project execution activities for assigned projects and portfolios. The Project Controls Lead ensures the integration of project cost and schedule with scope, and also facilitates the change management process. In leading the provision of project controls, the Project Controls Lead partners and interfaces with Project Managers and Senior Project Engineers, oversees the identification of variances, and recommends courses of remedial action to ensure successful project execution.
Key Job Functions
Lead the provision of project controls, including for scope, schedule, cost, and progress for assigned projects
Coordinate and manage a team of project controls resources assigned to the projects
Oversee the set-up and integration of project baseline with regard to scope, schedule, cost, and progress
Set up control budgets from project cost estimates
Support the bid evaluation and award cycle of contracts
Oversee and maintain integrated cost and schedule forecasts and impacts, and manage contingency drawdown
Prepare project controls stage gate deliverables and support project execution team on the development of integrated stage gate deliverables
Review and analyze contractor and consultants reports, schedules and payment requests
Prepare, review and analyze project reports and data, including KPIs, trends, continuous improvement opportunities, and risks to leverage and mitigate
Provide independent analysis of projects; provide input, guidance, and recommendations to the project execution team in support of project/program/portfolio decision-making and remedial action; exercise influence on project execution strategies to support project health
Act as a key member of the project execution team and provide a mechanism to ensure that change requests are appropriate, controlled, validated, integrated and approved before implementation
Identify adverse cost or schedule conditions, escalating any concerns to leadership
Monitor and evaluate changes in execution, escalating any concerns to project execution team, and providing impact assessment based on quantity tracking, if variance is out of the range from previous estimate
Promotes a respectful work and service environment that supports diversity, inclusion, and is free from harassment and discrimination. Provides leadership in the development and implementation of inclusive and accessible policies, programs and/or services for employees and customers in accordance with TTC's commitments and obligations under the Ontario Human Rights Code (OHRC) and Related Orders, the Accessibility for Ontarians with Disabilities Act (AODA), and TTC's policies

Skills
.
Apply analytical skills
Communicate in a variety of mediums
Demonstrate specialized expertise and knowledge in the assigned field
Use office technology, software and applications
Manage projects
Education and Experience
Completion of a post-secondary college diploma or university degree in a related discipline (i.e. technical or business function), with several years of progressive, specialized project controls experience, or a combination of education, training and experience deemed to be equivalent
Good understanding of and experience with end-to-end project lifecycle from inception to closure, including all project phases related to initiation, planning, executing, controlling, monitoring and closing
Experience with managing and directing employees with goal translation, goal setting, performance management and employee development
Experience with both owner and project execution requirements
Extensive work experience in a Project Management Office setting
Professional Engineer (P. Eng) or Project Management Professional (PMP), or professional level certification with the AACE (Association for the Advancement of Cost Engineering) are considered assets
Additional Requirements
Sound knowledge of project controls principles, methods, procedures and gate processes.
Sound knowledge of estimating, scheduling, budgeting, and cost control principles, practices and
techniques; good understanding of integration between functions; ability to provide technical guidance to direct reports.
Sound judgment; superior analytical, problem-solving, and critical thinking abilities; superior
organizational and time management skills.
Effective interpersonal, influencing, presentation, (verbal and written) communication, and facilitative
skills, to interface with multi-disciplinary project teams.
Proficient in software applications relevant to the work (i.e. Excel, Access, Prism, Primavera, MS Project, Word, PowerPoint and SharePoint)
The TTC is committed to upholding the values of equity, diversity, anti-racism and inclusion in the delivery of its services and in its workplaces. The TTC is committed to fostering a diverse workforce that is representative of the communities it serves at all levels of the organization, and supports an inclusive environment where diverse employee and community perspectives and experiences bring value to the organization. The TTC encourages applications from all applicants, including members of groups with historical and/or current barriers to equity, including but not limited to, Indigenous, Black and racialized groups, people with disabilities, women and people from the LGBTQ(IA+) community. The TTC values and supports an inclusive and barrier-free recruitment and selection process. Accommodations for applicants are available upon request throughout the recruitment and selection process, including for those who identify as having a disability. Please contact Talent Management at (416) 393-4570.  Any information received related to an accommodation will be addressed confidentially.
The TTC's policy prohibits relatives of current TTC employees from being hired, assigned, transferred or promoted into positions, where there is a conflict of interest due to a relationship. Should you be selected for an interview, you will be required to disclose the name, relationship and position of any relative who is a current TTC employee. 
We thank all applicants for their interest but advise only those selected for an interview will be contacted.