Project Buyer – Expeditor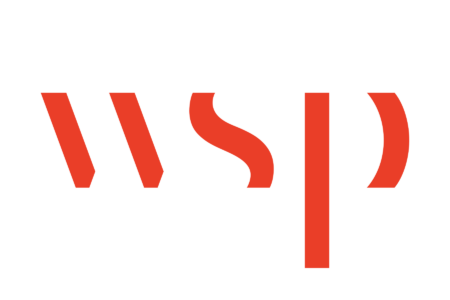 City : Montréal, QC
Category : ERI - Resources
Industry : Engineering
Employer : WSP
MONTREAL
The Opportunity:
Responsible for purchasing functions for project-based team(s).  Complete assigned work by ensuring quality, meeting schedule, following procedures / workflows and budget for assigned projects.
Why WSP?
We value and are committed to upholding a culture of Inclusion and Belonging
Our Flexible Work Policy – we recognize the importance of balance in our lives and encourage you to prioritize the balance in yours. We will support you on and off the job so you can be fully present in both your work and home lives.
Our Hybrid Work Policy - a combination of in-person and remote working, enables us to purposefully think of how we work, who we need to work with, and where the work should be done.
A Canadian success story - we're proud to wear the red and white of this beautiful country and show the world what Canada has to offer.
Enhance the world around you - from the environment to the highways, to the buildings and the terrain, WSP is the fabric of Canada.
Outstanding career opportunities - we're growing and pushing ourselves every day to be greater than yesterday - we're open to your ideas and trying new things.
A phenomenal collaborative culture and a workforce filled with genuinely good people who are doing humbly important work. Come find out for yourself what it's like to be a part of our journey.
We offer attractive pay, flexible work options, a great corporate culture, comprehensive and employee-focused benefits including virtual healthcare and a wellness platform as well as great savings programs, and a clear vision for the future.
#WeAreWSP
 
A day in the life:
Clear understanding of procurement procedures/workflows and how they relate to Client-specific and/or project requirements.

Responsible for tasks varying in nature and urgency, such as:

Bid package (RFQ) preparation, issue and clarifications.

Project bid list development.

Bid evaluation support (Commercial and Technical)

Negotiation

Issuing PO's or PReq's (with approval)

Work closely with Project Managers and Responsible Engineer.

Work with the Team Lead to refine the projects purchasing needs.

Support Team Lead or Manager – SCM on change management process.

Work directly with expeditors to correct delivery slippages and manage change orders.  Communicate delays and schedule conflicts with Project Team.

Collaborate with relevant 'key working relationships,' such as Client procurement representatives and vendors, to ensure all procurement activities regarding PO's have been addressed and covered off.

Closeout PO's once all contractual and procedural requirements have been met.

Manage deadlines and ensure appropriate communication is provided (to relevant parties) when schedule conflicts arise.

Administer and electronically distribute specified reports to Clients and/or engineering staff members.

Expected to work with all levels of the organization in a cohesive manner.

Typically responsible for Mechanical, Electrical and Instrumentation & Controls packages with a design component

May be responsible for complex packages with the support of Senior / Lead Buyer

Carry out expediting activities on packages, as needed.

Ensure timely submission and return of documents.

Monitor fabrication progress and delivery.

Initiate corrective actions by involving the right stake holders to mitigate any delays.

Reporting and filing.
What you'll bring to WSP ...
Fluency in French and English (Bilingual

)

Able to communicate, understand, express and apply basic technical, business or administrative concepts.

Superior organizational and time-management skills; ability to meet deadlines.

Decision and problem-solving ability.

Proven ability to multi-task and efficiently respond to changing priorities.

Accepts coaching, knowledge and support from more experienced staff.

Degree, diploma or certificate in Supply Chain Management or other applicable area.

4 – 10 years previous industry experience.

Previous experience in an EPCM environment on Energy, Mining, Industrial and Infrastructure projects

Highly proficient in MS Office including training with SCM software(s) will be an asset.



Measures of success
Health & Safety

Meeting targets and deadlines

Achievement of individual business objectives

Seek out assistance and ask questions of company leaders and experts

Lead by example and promote a positive environment rooted in communication, ownership and camaraderie

Maintain an flexibility when receiving constructive feedback and apply recommendations towards self-improvement.

Build and maintain WSP's brand/reputation both internally and externally