Project Analyst, Security Risk and Crisis Management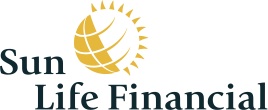 City : Toronto
Category : Full-time
Industry : Finance
Employer : Sun Life Financial
Vous êtes unique, comme le sont votre parcours, votre expérience et votre façon de voir les choses. Ici, on vous encourage et on vous motive à donner le meilleur de vous-même, et on vous donne les moyens de le faire. Vous travaillerez avec des collègues dynamiques – experts dans leur domaine – qui sont impatients de partager leurs connaissances avec vous. Vous aurez des gestionnaires inspirants qui vous aideront à développer votre potentiel et à atteindre de nouveaux sommets. Chaque jour, vous aurez de nouvelles occasions de rendre la vie de nos Clients plus radieuse – ils sont au cœur de tout ce que nous faisons. Découvrez comment vous pouvez faire une différence dans la vie des gens, des familles, des collectivités – ici et partout dans le monde.
Description de poste:
Role Summary:
Reporting to the Director, Security Programs, the Security, Risk and Crisis Management (SRC) Project Analyst has the accountability of supporting the development and management of initiatives, including, data collection, research, and analysis.
The purpose of this position is to provide support to the administration and management of deliveries from inception through to completion and operational transition.
Accountabilities:
Provide end-to-end initiative delivery support including gathering and defining of  requirements for delivery solutions.
Work closely with the SRC Delivery Office and key initiative resources to define the project delivery approach; from project intake, to conception, estimation, planning and implementation.
Assist in the development of project plans that effectively align scope, time, cost, quality, resource allocation, risk, communication, and procurement in a manner that enables highly coordinated execution and control.
Assist the SRC Delivery Office in the implementation of and monitoring of the adherence to project administrative practices and policies
Perform regular delivery risk reviews and support the project teams with escalations and resolutions as required.
Assist with the governance of project budgets, working closely with the Security, Risk and Crisis Management Business Office and IT Finance.
Prepared to present new ideas to improve current processes which impact the business.
Organize and maintain effective communication, both internal (within project team) and external (with project stakeholders and business partners)
Facilitate project task prioritization and decisions ensuring that standard and best practice for project management processes is applied.
Assist in the maintenance of project policies and directives
Ensure appropriate organization, governance, decision making, and delivery structures align to outcomes articulated in the business case, business requirements, and defined program/project charter.
Provide informal assistance such as technical guidance, and/or training
Flexible to work as required to support global organizational footprint
Skills and Experience Requirements:
2+ years of project coordination/project analysis experience (this could be acquired through schooling)
Excellent communication (both written and verbal)
Understanding of Information Security, Cyber Security and Physical Security   
Understanding of Lean / Agile / Scrum methodologies
Mixture of strong business acumen and project delivery skills.
Experienced with making presentations to large groups
Strong attention to detail
Effective problem-solving and analytical skills with strong process management knowledge
Ability to effectively present information
Ability to resolve conflicting situations
Ability to comprehend, analyze, and interpret documents
Focused and detail-oriented candidate
Strong knowledge of MS Project, Visio, Powerpoint and Excel
Strong sense of "Team."
L'échelle du salaire de base est pour l'emplacement principal du poste affiché. Elle peut varier selon l'emplacement du candidat sélectionné et d'autres facteurs. En plus du salaire de base, les employés admissibles de la Financière Sun Life participent à différents programmes de rémunération incitative, dont le montant octroyé est discrétionnaire et dépend du rendement de l'employé et de la compagnie. Certains postes de vente participent à des programmes de rémunération incitative basés sur les résultats de vente individuels ou de groupe. 
Depuis toujours, la diversité et l'intégration sont au cœur des valeurs de la Financière Sun Life. Nous croyons qu'un effectif diversifié ayant des points de vue variés et des idées créatives est avantageux pour nos clients, pour les collectivités où nous exerçons nos activités, ainsi que pour nous tous, en tant que collègues. Nous accueillons avec enthousiasme les candidatures de personnes compétentes provenant de tous les horizons.
Les personnes handicapées ayant besoin de mesures d'adaptation pour présenter leur candidature et celles qui doivent consulter les offres d'emploi sur un support de substitution peuvent envoyer leur demande par courriel à l'adresse 'thebrightside@sunlife.com'.
À la Sun Life, nous voulons créer un environnement de travail flexible où nos employés sont outillés pour donner le meilleur d'eux-mêmes. Nous offrons plusieurs options de travail flexibles selon les exigences du poste et les besoins individuels. N'hésitez pas à en discuter pendant le processus de sélection.
Nous remercions tous les candidats de l'intérêt manifesté pour ce poste. Nous ne communiquerons qu'avec les personnes qui auront été retenues pour passer une entrevue.
Échelle salariale:
49,200/49 200 - 81,200/81 200
Catégorie d'emploi:
Gestion de projets - Systèmes
Fin de l'affichage: