Program Supervisor, Emergency Response (REPOST)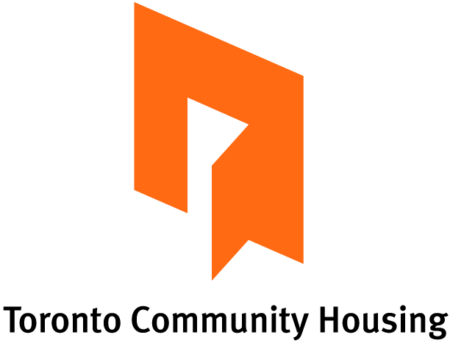 City : Toronto/Downtown
Category : Fire Life Safety
Industry : Real Estate and Rental and Leasing
Employer : Toronto Community Housing Corporation
Benefits/work perks
In addition to a competitive salary and a rewarding career where you can truly make a difference, we offer a comprehensive benefits package that meets the various needs of our diverse employees, including:
Three weeks paid vacation with additional four paid personal days
Defined Benefit Pension Plan
Health and Dental Benefits 
Employee Assistance Plan
Maternity and Parental Leave Top Up
Fitness Membership discount
Annual Tuition Reimbursement
Flexible work arrangements, remote work with occasion
Make a difference 
At Toronto Community Housing we pride ourselves on fostering an environment of collaboration and respect.  In the Program Supervisor, Emergency Response role, you will build strong internal and external relationships and play an integral part in transforming Toronto Community Housing for the future!
Reporting into the Manager, Fire Life Safety, the Program Supervisor of Emergency Response is responsible for developing, maintaining and communicating emergency preparedness to Toronto Community Housing residents and staff, implementing emergency response measures and overseeing the administration of TCHC's emergency management framework in a manner that aligns with TCHC's tenant focused culture.  
This position is responsible for ensuring TCHC's Emergency Response Plan and supporting framework align with industry standards that advance prevention, mitigation, response and recovery. Working closely with the Director, Insurance & Risk Management, a variety of stakeholders across the organization and external partners, you will act as TCHC's subject matter expert of emergency management with the goal of continually improving and strengthening the Emergency Response Plan to ensure sustainability and appropriate incident  response.
This job offers the opportunity to work from home as part of a hybrid work arrangement. This arrangement will allow you to work some days at a TCHC work location and the rest of the time from home. The amount of time required to work at a TCHC work location is flexible, while considering operational and service delivery requirements
What you'll do
EMERGENCY MANAGEMENT 
Develop, implement, manage and maintain the emergency management framework, including the Emergency Response Plan and all related sub-protocols and business continuity plan with other members of the risk team in conjunction with TCHC business unit leaders.
Design and deliver training, awareness and exercise/testing for residents and staff at all levels within the corporation to ensure continual improvement of emergency preparedness and response.
Assist in developing and implementing an effective communication strategy including training programs on emergency management at all levels of the organization. 
Provide ongoing support and act as a resource to the Executive Leadership Team during emergencies.
Work with other business units to ensure development, alignment and integration of information and technology disaster recovery plan, crisis communication plan and corporate pandemic plans.
Liaise with key City of Toronto stakeholders and community agencies to communicate and coordinate emergency planning protocols in alignment with the Corporation's Emergency Response Plan.
Ensure continued readiness of the Emergency Operations Centre (EOC) with respect to equipment, staff and materials. 
Prepare and maintain Emergency Response Plan budget, tracking, reporting and reconciling costs quarterly.
Prepare regular reports as requested, including Committee reports and after action debriefs
Participate and/or manage in special projects and assignments as needed.
RISK MANAGEMENT 
Mitigate corporate risks by managing the development, implementation and communication of risk loss control issues arising out of claims administration process and emergency management process 
Administer and participate in the Risk & Loss Advisory Group which meets quarterly to review claims files and identify loss control issues
Review existing TCHC policies and provide recommendations and ensuring continuity of day to day operations
Assist the Director in establishing an Operational Risk Management Framework including program strategy, standards, and tools to ensure effective process to identify, measure, manage, monitor and to report on operational risks 
Potential evening and weekend work dependent on when an emergency happens and the Emergency Response Plan is activated 
What you'll need
Minimum 3-5 years of experience in a corporate, legal, risk management and insurance environment specializing in emergency response/emergency management
Post-secondary degree or diploma from a recognized university or college in emergency management or equivalent combination of post-secondary education and on the job experience 
Certifications or training in emergency planning, emergency preparedness or first responder training
Emergency Management Ontario accreditation an asset
Excellent project management and strong analytical and organizational skills including demonstrated experience executing emergency management response and programs
Solid experience in emergency response management and business continuity with demonstrated experience in implementing emergency response plans
Exceptional oral and written communication skills with proven ability to produce effective reports and various written correspondence i.e. after action reports 
Highly developed interpersonal skills with proven ability to interact and communicate effectively with all levels of the organization and strengthen internal and external relationships
Demonstrated ability to deliver expected outcomes in a results-oriented environment with multiple projects and competing deadlines
Ability to exercise discretion in dealing with confidential/sensitive issues and information and demonstrated commitment to excellent customer service to diverse populations
What's next
Once you apply, we'll review your resume and cover letter to determine if your skills and experience match the qualifications for the role. Only qualified candidates will be contacted to move forward in the hiring process. If you are contacted, the process will include an interview, written/practical test, and reference check. 
Please note: TCHC has a mandatory vaccination policy wherein staff are required to be fully vaccinated against COVID-19 with the exception of employees with approved accommodations.