Program Supervisor (Capital Planning)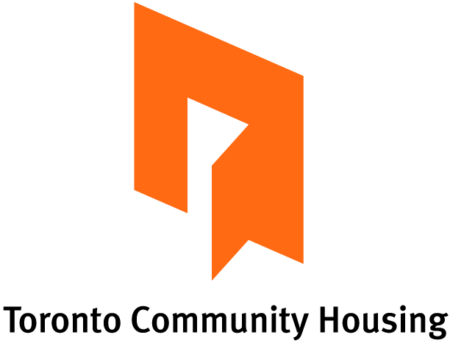 City : Toronto/Downtown
Category : FM - Capital Planning
Industry : Real Estate and Rental and Leasing
Employer : Toronto Community Housing Corporation
---
What we offer
In addition to competitive wages and a rewarding career where you can truly make a difference, we offer a comprehensive compensation package that meets the various needs of our diverse employees, including:
     

Defined benefit pension plan with OMERS, includes 100-per-cent employer matching;

     Employee and family assistance program;

     Maternity and parental leave top up (93% of base salary);

     Fitness membership discount;
This job offers the opportunity to work from home as part of a hybrid work arrangement. This arrangement will allow you to work some days at a TCHC work location and the rest of the time from home. The amount of time required to work at a TCHC work location is flexible, while considering operational and service delivery requirements.
Make a difference
As an integral part of the Capital Planning team, the Program Supervisor will support various business unit(s) in the effective delivery of planned repair and renewal capital, budget development and the prioritization of capital programs.  This includes business case review, project record maintenance, job tracking, analysis and management of asset needs and supporting the formulation of the yearly Building Capital Repair Plan. If you are passionate about supervising construction projects that positively impact the local community, then this is the job for you!
What you'll do
Capital Budget
Help to prepare materials in support of the 10 Year Capital Financing Plan.

Support the engagement of FM and frontline staff to determine priorities of work and drive out short, medium, long term Capital Plans.

Support the engagement of tenants and other stakeholders to review needs for Capital work.

Acting as a liaison between relevant Business Units and collecting and analysing data from multiple sources.

Assist in reporting to stakeholders in a uniformed and professional manner.
Capital Backlog Reporting
Support analysis of a broad set of data including Facilities Condition Index, Building Condition Assessments, asset needs, budgeting, etc.

Support reporting and analysis on current status of buildings assets to stakeholders.

Supporting the thorough review of completed building condition audits and stakeholder reviews with the intent of keeping building data up to date and accurate.
Regular and adhoc Reporting
Analysing and determining formats for reporting on varying types of information, including, past capital jobs, current and future budgets and current year status of work targeted to a specific audience to be presented publicly by Senior Staff or Communications.

Creation of specific report templates to convey information and engage stakeholders in a clear and uniformed manner.

Assist in creating reports and responses for media requests that are accurate and easy to understand.
Process Administration
Assists in reviewing project pipeline reporting and helping to keep project records up to date and accurate.

Assists in project administration including reviewing and assisting to prepare business cases (BCA's), questionnaires (BCQ's) and vendor award (VAC's) material.

Participates in discussion on work identification and communication.
What you'll need
Post-secondary degree in Business Administration, Architecture, Facilities Management, Capital Planning or equivalent qualifications.

Minimum of 3-5 years in a large public corporate environment in one or more of the following areas: policy analysis or development, performance measurement systems, internal controls, creation and monitoring of accountability systems.

Proficiency with computerized business applications including word processing, spreadsheet, presentation and database software applications.

Proven ability to analyze and interpret data, prepare reports and statements.

Technical Experience in Facilities Management and Planning

Practical knowledge of facilities management and maintenance service delivery

Demonstrated experience utilizing computer applications and software packages such as MS Word, Excel and databases

Highly developed interpersonal, conflict resolution, problem solving and communication skills

Proficient with Window 7, MSWord, MS Excel and Outlook Mail

Excellent customer service skills with the proven ability to communicate respectfully with clients, customers, vendors and staff and interact effectively with staff and managers within TCHC

Excellent communication and writing skills also including template development and presentation abilities

Knowledge and understanding of the TCHC Capital Backlog and tools used to determine and report current status of housing stock and of FCI (Facilities Condition Index) calculations to ascertain TCHC's Portfolio current state of repair.

Ability to manage a large compliment of work and deadline oriented deliverables.
What's next
Once you apply, we'll review your resume and contact you if your skills and experience match the qualifications for the role. If you are selected to move forward, the process will include one or more interviews and/or assessments and reference checks. 
Candidates for unionized positions must score a minimum of 70% to pass any interview or assessment and be considered for the next stage of the recruitment process. Successful candidates will be determined based on score and where applicable, union seniority. Not all candidates who score 70% or higher will automatically proceed to the next stage of the recruitment process as this will be dependent on the number of candidates and number of available roles.