PROGRAM MANAGER HEAD OF OPERATIONS OF THE MONTREAL GROUP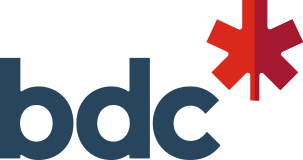 City : Head Office / Siège Social
Category : Government and External Stakeholder Relations
Industry : Banking
Employer : BDC
No other bank is doing what we do.
At BDC, we help Canada and its entrepreneurs create a prosperous, inclusive and green economy. Our mission is to help Canadian businesses thrive by providing financing, capital and advisory services. We're devoted to Canadian entrepreneurs. We're also dedicated to our employees. Adaptable. Inspiring. Different. There's a reason we like to work here, and we think you'll like it too. Join BDC and help make a difference! 
Diversity. Equity. Inclusion. They're more than just words for BDC. These concepts are foundational to our success and to our ability to attract, retain, mobilize and develop the right talent, as well as to offer a healthy, professional and collaborative environment. We are committed to cultivating and preserving an environment where all employees can thrive, and, for over a decade, we have been recognized as one of Canada's Top 100 Employers and one of Canada's Best Diversity Employers. In recruiting for our team, we welcome the unique contributions that you can bring in terms of your education, opinions, culture, ethnicity, race, sex, gender identity and expression, nation of origin, age, languages spoken, veteran's status, color, religion, disability, sexual orientation, beliefs, experiences, and more.
This is a bilingual position (French and English).
The Montreal Group is a non-profit international association of public banks dedicated to supporting micro, small and medium-sized enterprises (MSMEs). The mission of the association is to provide a global collaborative platform whereby members can share information and exchange knowledge on important MSME-related topics, with the goal of helping MSMEs make a vital contribution to economic and international development. BDC spearheaded this initiative in 2012. Currently, the association is present in all continents thanks to its diverse membership composed of the following 12 members:
British Business Bank (UK)

Business Development Bank of Canada (Canada)

BNDES (Brazil)

Bpifrance (France)

CDB (China)

Development Nigerian Bank (Nigeria)

Finnvera (Finland)

NAFIN (Mexico)

SIDF (Saudi Arabia)

SIDBI (India)

Tamwilcom (Morocco)

Wallonie Entreprendre (Belgium)
This is considered a "hybrid" position. The individual spends 80% of their time as Head of Operations (HOS) of The Montreal Group and 20% as an Advisor for BDC. 
The HOS is responsible for the successful leadership and management of the organization following the strategic direction set by TMG Board of Directors, as well as for delivering the work plan of activities agreed to by the Board at its annual meeting.
The HOS supports the Secretary General (SG) and other members of the Executive Committee of The Montreal Group and ensures the smooth functioning of the association, proposing and organizing interesting annual agendas, acting as an information and reference point for the SG, the Board of Directors, and the Executive Committee, and ensuring meetings are effectively organized. Tasks also include maintaining effective records, handling administrative matters, and communicating and corresponding with members of the Group. The HOS of TMG is also responsible for acting as a bridge between BDC and TMG, supporting the Bank's International Relations strategy and team, as well as with other international organizations.
The HOS currently has the support of two junior professionals and external legal and accountant advisors, all hired by TMG. Equally, the HOS has the possibility to hire external consultants for specific projects as included in the annual budget and approved by the Board.
The Montreal Group
Carry out operational activities and make decisions related to the management of The Montreal Group, in areas such as annual strategic and activity/event planning, budgets/ financial reporting, human resources, communications, among others.

Provide leadership and manage the staff to ensure appropriate support from all collaborators.

Manage relationships with potential and existing members, as well as with partners and other international organizations.

Coordinate the follow-up process and implementation of the recommendations made by the Secretariat after the first phase of the 10th strategic review conducted in 2022.

Prepare for the General Assembly, executive meetings, Board of Directors meetings and other in-person and virtual meetings (one major event per year, usually held abroad and one mission to a selected country), including the design of the agenda, the identification of speakers and other strategic and operations documents, as well as the coordination of all logistical matters.

Coordinate approximately three Key Topic Groups a year for discussion via emails and conference calls, as well as facilitate meetings of working groups on topics of interest of TMG members. When agreed by the Group and the Board, in-person events will take place under the leadership of the HOS.

Coordinate and lead annual budget reviews, quarterly reviews, and periodic forecast updates with the SG and the Executive Committee.

Lead the design and implementation of the communication and outreach strategy, making sure the Group's website is updated and that newsletters and social media activity is in line with the strategic objectives.

Increase the visibility among international platforms in line with the priorities of TMG, as well as on traditional media and social media.

Support the SG in the identification of new member organizations for the Group.

Represent TMG in international and national events.

Leverage and collaborate with multiple functions across BDC.
Master's degree in commerce, business administration, law, political science, or a related field. A focus on international relations would be an asset

Minimum of 10 years of experience in project management, in developing institutional relationships, and in leveraging strategic partnerships in support of a similar organization

Ability to develop, draft, and format strategic and complex documents

Excellent track record in building positive relationships and networks with a variety of partners

A proactive mindset, strong leadership, presentation, and negotiation skills

Strong alliance and partnership management skills

Written and verbal communication skills in both official languages (English and French) is mandatory, while a third language—such as Spanish, Chinese, Portuguese, Arabic, Finnish, or Hindi—is an asset

Knowledge of technologies and interactive platforms

Understanding of public banks' operations (mandate, objectives, strategies, business lines, head office functions)

Proven ability to lead large teams in a geographically dispersed environment (international experience is a major asset)

Ability to work with minimal supervision in an unstructured environment

Knowledge of financials and/or experience running fundraising initiatives is an asset
With us, you'll be able to achieve the work/life balance you're looking for, with competitive working conditions and above-market flexible benefits. This includes modern workspaces to work from when you are in our offices, and, for some specific positions, the ability to work remotely, on reserve, and/or within your community.
While we appreciate all applications, we advise that only the candidates selected to participate in the recruitment process will be contacted. If you are a candidate with a disability and need an accommodation to complete the application process, please email us at accessibility@BDC.ca, and include your full name, the best way to reach you, and the accommodation needed to assist you with the application process.