PROGRAM MANAGER AEC FACILITIES (Toronto, ON, CA, M4Y 0E6)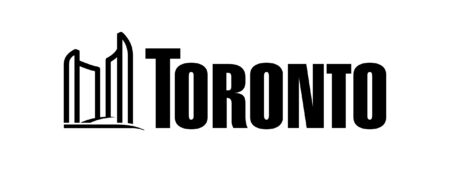 City : Toronto
Category : Buildings, Property Operations & Real Estate
Industry : Government
Employer : City of Toronto
Job ID: 40941
Job Category: Buildings, Property Operations & Real Estate
Division & Section: Corporate Real Estate Management, Workplace Modernization Program
Work Location: 71 Front St, Toronto, M5V 3C6
Job Type & Duration: Full-time, Permanent Vacancy
Salary: $112,000.00 - $144,200.00
Shift Information: Monday - Friday, 35 hours per week
Affiliation: Non-Union
Number of Positions Open: 1
Posting Period: 15-Sep-2023 to 29-Sep-2023
 
Toronto is Canada's largest city, the fourth largest in North America and home to a diverse population of approximately 2.8 million individuals. Consistently ranked one of the world's most livable cities, the City of Toronto is a global centre for business, finance, arts and culture.
The City of Toronto has embarked on a strategic initiative, which will optimize the use of the City's office real estate portfolio, while driving workplace transformation. This key initiative will optimize the City's physical office environment, by reducing the number of locations and improving the overall efficiency of the office footprint. At the same time, the program will drive change to our corporate culture and foster a workplace environment that responds and adapts to the evolving needs of our employees, while transforming how and where employees work.
As the Program Manager, in our ModernTO Workplace Modernization Program office Corporate Real Estate Division, you will participate in and support the key initiative of a modern workforce.
The City of Toronto's ModernTO l Workplace Modernization Program aims to modernize the City's office spaces, to build a healthy workplace and a new model for how we work.
The program vision will integrate flexible workstyles that will enable us to work independently and collaborate more easily and accommodate various activities with individual workspaces, meeting rooms, and combinations of open and enclosed spaces for collaboration and social connection.
What will you do?
Reporting to the Director, and partnering with ModernTO Workplace Modernization team, you'll play a pivotal role in the team and, as such, provide business transformation, key stakeholder engagement, and ensuring program alignment with the overall program direction and schedule as well as City's policies.
Reporting to the Director, and partnering with ModernTO team you will play an integral role, providing strategic advice on operations and project related matters, communications related to committee/council and media relations, day to day operational support and issues management, defining business requirements and standards, continuous improvement initiatives related to business processes and procedures for operational staff, City Divisions and Agencies, vendors and external clients.
In addition, you will manage key stakeholder engagement, and ensuring program alignment with the overall program direction and schedule as well as City's policies.
You will achieve this through change management necessary to assist clients and stakeholders through a combination of technology, service delivery and business process changes to ensure the quality and effectiveness of services delivered.
You will prepare briefs, communications, develop policies and procedures, and staff reports; conduct research, investigates and respond to Freedom of Information requests, respond to complaints escalated to the Director's office, make recommendations on service delivery improvements and standardization which may include alternate service delivery models, performance optimization, business process reviews; you will work closely with the ModernTO Workplace Modernization Management Team, as a strategic advisor.
You will negotiate, problem solve and strategize to ensure the program's best interests are represented; you will guide and provide professional judgement on complex, contentious and emerging issues, including initiatives related to divisional and service group strategies and issues on behalf of the program team.
Our people are at the center of our transformational efforts. If you are an enthusiastic, self-motivated and innovative, with knowledge of real estate and/or facility operations, and eager to apply your experience and knowledge in the public sector and in a strategic role, we are looking for you!
You will support large-scale, division-wide projects that incorporate proactive and innovative solutions to addressing business challenges. Both strategic and hands on, you will support implementation of transformation and associated changes through communications, change management action plans, education and training.
We will rely on your industry experience, as you recommend and prioritize new opportunities, continuous improvement, emerging technologies, tools, resources, methodologies and strategies to improve the Division's change management and quality management systems.
You will provide a high level of customer service to operating units, supporting program management staff with processes and tools needed to effectively and efficiently delivery services. You will establish training and awareness programs on business transformation initiatives affecting service delivery, business processes and policy changes for internal and external stakeholders. We will also value your input on development and implementation of functional policies and programs, as the organization transforms.
As you are moving the projects along, your ability to ensure quality assurance and consistency across the Division, and continuous improvement of service delivery will be crucial in the role.
What do you bring to the role?
Your business acumen, and your project and change management expertise will contribute significantly to your success in representing Corporate Real Estate Management Division in our transformation initiatives.
Your success in this role will be supported by your extensive experience managing and/or guiding transformation projects in a large public or private sector organization using project management methodology and tools.
You have a post-secondary education in Political Science or Studies, Economics, Business Administration, Public Policy, Project Management, Change Management or a suitable equivalent combination of education and experience. You will also bring senior level experience in issues management, conflict resolution, problem-solving and customer service, researching and investigating priority and confidential matters.
You are experienced in supporting strategic and/or transformation projects from concept to implementation focussing on streamlining organizations and processes; likewise, you are experienced in preparing comprehensive reports, briefing notes and professional presentation material.
You excel in initiating, leading and implementing proactive continuous improvement initiatives, staying abreast of industry best practices and approaches.
You have excellent strategic, lateral, and analytical skills in establishing and achieving program goals, client service standards, work plan objectives, outcome targets, and the division's vision, values, and expectations.
You are adept in applying superior critical thinking and writing skills during high pressure, time sensitive situations.
You have proven political acumen, judgement and insight including the ability to negotiate and achieve consensus among parties having different objectives.
Ability to operate as a fully accountable program leader, identify needs, develop plans and strategies, coordinate and manage the implementation of programs and solutions in response to divisional issues.
Skillful in developing long-lasting impactful relationship, you bring considerable experience in working with executives, sponsors and senior management teams to meet large-scale divisional organizational initiatives.
As a skilled leader, you also bring a demonstrated ability to establish effective working relationships and work collaboratively in resolving problems and issues with employees, unions, senior management staff, client divisions, politicians, outside agencies, other levels of government and external parties.
Equally important, you're able to support the Toronto Public Service values to ensure a culture that champions equity, diversity and respectful workplaces.
Note To Current City of Toronto Employees 
City of Toronto employees are eligible to apply for the posted job opportunity, but cannot hold two different jobs. To be considered for this job posting, you must indicate that you are a "Current City of Toronto employee" on the on-line application form, and provide your "Employee Number".
Equity, Diversity and Inclusion
The City is an equal opportunity employer, dedicated to creating a workplace culture of inclusiveness that reflects the diverse residents that we serve. Learn more about the City's commitment to employment equity.
Accommodation
The City of Toronto is committed to creating an accessible and inclusive organization. We are committed to providing barrier-free and accessible employment practices in compliance with the Accessibility for Ontarians with Disabilities Act (AODA). Should you require Code-protected accommodation through any stage of the recruitment process, please make them known when contacted and we will work with you to meet your needs. Disability-related accommodation during the application process is available upon request. Learn more about the City's Hiring Policies and Accommodation Process.