Program Manager – 12 month contract (Revenue)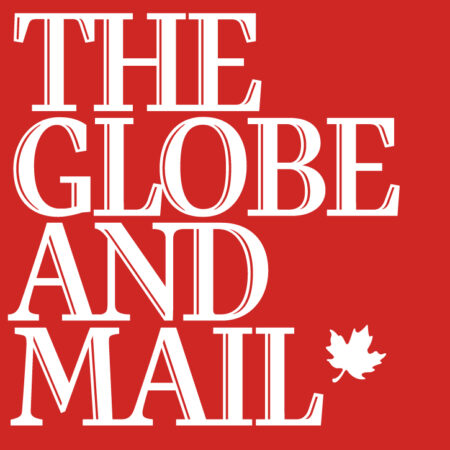 City : Toronto
Category : Contract fulltime
Industry : Printing & Publishing
Employer : The Globe and Mail
COMPANY OVERVIEW:  

The Globe and Mail is a national icon and Canada's most recognized media brand.  

We're also an international award winner for data visualization, design, and creative storytelling. A digital innovator with a global client list for our in-house AI-powered optimization, prediction and automation platform. And a place where Canadians come for the best journalism in the country.  

We aim to reflect Canada in the stories we tell and in our workforce. The Globe is a proud partner of Pride At Work, Canadian Centre for Diversity and Inclusion, and a signatory of the BlackNorth Initiative. We understand our staff have lives outside of the office and offer flexible work arrangements and support programs. We also provide training and mentorships to staff to ensure you're able to grow and challenge yourself and your abilities.  

No matter what your role at The Globe, you'll be part of an organization dedicated to making a difference to Canada.
POSITION OVERVIEW:
Working with the Brand Partnership Sales Team, Globe Content Studio, Ad Operations teams and Marketing, this role will undertake the project management of multi-platform programs from conceptual phase, through execution and program completion.  Programs may include print and digital integrated, custom editorial features, sponsor content, paid post products, and branded content, contests and promotions, events, advertiser video or photo shoots, podcasts, magazine production.
Working with the Brand Partnership Sales Team and Globe Content Studio, this role will undertake the project management of multi-platform programs from conceptual phase, through execution and program completion.Programs may include print and digital integrated, custom editorial features, sponsor content or paid post products, contests and promotions, events, advertiser video or photo shoots, podcasts, magazine production. This is a 12 month contract position.
KEY RESPONSIBILITIES:
Manage appropriate internal and external communications for each project with sales, layout/production, marketing art department requests, research, content studio, traffic, content flow and approvals.
Support in the preparation of client materials including PowerPoint presentations, statement of work, critical path/workback schedules and budgets to help the brand partnership managers and media strategist teams sell through on content programs.
Once a program is sold, create and maintain regular status reports and delivery schedules for internal and external stakeholders to ensure the program is on time and on budget.
To communicate to the brand partnership manager any 'out of scope' issues that will impact the delivery of the program so that they can manage client expectations. Ensure that the Brand Partnership Managers and Content Studio Team (internal or freelance) are aware of the status of the project at all times.
Liaise with clients, media agencies, creative agencies, external contractors, and internal Globe staff involved in a program to ensure campaigns are efficiently executed.
Facilitate booking and invoicing of media campaigns, production and additional project expenses, in a timely manner.
Compile program metrics reporting and final program summary in conjunction with ad operations, social strategist, media strategist sales and Content Studio, based on agreed upon cadence of a content campaign. 
Assist Content Studio with arrangement and execution of photo and video shoots, as required.
Arrange internal and external (Client or Agency) program kick-off and status meetings/calls.
Work with internal event team on behalf of clients who have a "content" component as part of the overall event.
QUALIFICATIONS:
Must exhibit well developed skills in the areas of organizing and prioritizing multiple projects, detail orientation and the ability to work and simultaneously manage multiple deadlines.
Must be quality control oriented, particularly regarding the creative development of advertorial content (print and digital).
Must exhibit high proficiency with Microsoft Office Suite of products. (Excel, PPT, Word)
Demonstrated familiarity with newspaper, magazine and online media sales, production and tracking procedures.
Magazine pre and post production experience an asset.
Familiarity with Digital and print tracking systems such as SAP, Google Ad Manager, Omniture and Google Analytics, and social media platforms.
Post-secondary education or equivalent, and experience working with advertising agencies would be an asset.
PMP designation or training considered an asset.
SALARY: This position is classified under Group F(a) of the Advertising Collective Agreement
WHY CHOOSE THE GLOBE:
The Globe's mission is to deliver essential content – news, information, analysis and insights – for aspiring individuals and strong communities.  The Globe is committed to providing a respectful and inclusive workplace that upholds our values of integrity, collaboration, innovation and accountability. 
As Canada's most respected media brand The Globe is dedicated to making a difference to Canada and you can make a difference by working with us.
WE OFFER:
Competitive compensation to ensure we hire, retain and reward team members
Hybrid work environment that promotes work-life balance
Generous vacation and flexible work arrangements
Parental leave top-up
Competitive health and dental benefits
Defined benefit pension plan
Home office reimbursement program
Annual wellness subsidy
On-site chiropractor and registered massage therapist
Employee and family assistance program
Free digital subscription to globeandmail.com and 40% off other Globe products
Education assistance for external training courses
SUPPORTING YOUR GROWTH:
We are committed to creating equitable opportunities for all employees, to enable everyone to reach their full potential. This commitment is embedded in our strategic plan and core values.
There are lateral and upward advancement opportunities for rewarding and developing careers.
We believe in mentorship and collaborative peer-to-peer learning and have both formal and informal programs in place to encourage knowledge-sharing.
We support continuing education and provide both internal and external opportunities for training and development.
VACCINATION POLICY:  

All offers of employment with The Globe and Mail are conditional upon the candidate being Fully Vaccinated. To be Fully Vaccinated is defined as someone who has received the full series of a vaccine or a combination of vaccines accepted by the Government of Canada (currently Pfizer, Moderna, AstraZeneca, Janssen) and has received the last dose at least 14 days prior to their start date. To prove they are Fully Vaccinated, all new hires will be required to provide evidence by emailing a copy of their vaccine dose administration receipt(s) to Human Resources prior to their start date. Those seeking exemption based on one or more of the protected grounds in the Human Rights Code will need to provide their request for accommodation to Human Resources for approval.  If the accommodation request is not approved and the candidate is not Fully Vaccinated, any offer of employment will be revoked.     


THE GLOBE AND MAIL IS DEDICATED TO DIVERSITY AND INCLUSION IN THE WORKPLACE 
The Globe and Mail is committed to fostering an inclusive, accessible work environment, where all employees feel valued, respected and supported. We believe this strengthens our business and our journalism. We welcome and encourage applications from individuals from all groups, regardless of race, ethnicity, culture, gender, sexual orientation, religion, socio-economic status, age, and physical ability. As required by the Federal Contractors Program, The Globe also tracks the proportion of staff in the four Employment Equity categories (Women, Aboriginal Peoples, Persons with Disabilities, and Members of Visible Minorities) to ensure we are reflecting the areas in which we work.          
The Globe and Mail offers accommodation for applicants with disabilities as part of its recruitment process. If you are contacted to arrange for an interview, please advise us if you require an accommodation.