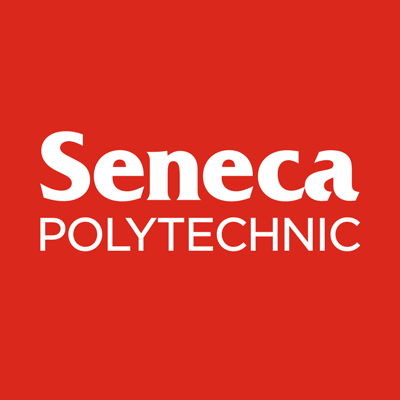 City : Toronto
Category : School of BioSci&Applied Chem
Industry : Education
Employer : Seneca
Position Summary:
Reporting to the Chair, School of Biological Sciences & Applied Chemistry, the Professor is responsible for developing, preparing, and delivering post-secondary courses. Seneca offers courses in four delivery formats: in-person, online, hybrid and flexible. Professors may teach in any one or more of the four delivery formats.
The Professor will be responsible for providing academic leadership in the classroom and within the School, ensuring an effective and compelling learning environment for students. 
Acts as a lead in finding industrial partners for Applied Research and engages in Applied Research to enhance the student learning experience with networked, inter-disciplinary and experiential learning opportunities.
Program Area/Level:
Responsible for teaching courses at graduate certificate level in the Cosmetic Science program and other relevant courses across the School.
Responsibilities:
Under the direction of the senior academic officer of Seneca or designate, the Professor is responsible for:
Teaching:
Ensuring student awareness of course objectives, approach and evaluation techniques.

Incorporating active learning strategies in flexible, online, hybrid, and in-person classes.

Implementing appropriate educational technology and tools in flexible, online, hybrid and in-person classes.
Carrying out regularly scheduled instruction, which may include tutoring and academic counselling of students.
Providing a learning environment which makes effective use of available resources, work experience and field trips.
Evaluating student progress/achievement and assuming responsibility for the overall assessment of the student's work within assigned courses.
Course and Curriculum Development:
Ensuring an equitable and accessible learning community on flexibe, online, hybrid, and in-person classes.

Designing formative and summative assessments (alternative and authentic) for online and in-person classes.

Consulting with program and course directors and other faculty members, advisory committees, accrediting agencies, potential employers and students.
Defining course objectives, and evaluating and validating these objectives.
Specifying or approving learning approaches, necessary resources, etc.
Developing individualized instruction and multi-media presentations where applicable.
Selecting or approving textbooks and learning materials.
Academic Leadership:
Providing guidance to Instructors relative to the Instructors' teaching assignments.
Participating in the work of curriculum and other consultative committees as requested.
Qualifications:
Education
Minimum completed four (4) year degree in Chemistry, Organic Chemistry, Biology, Biochemistry, Pharmacology or a related field is required. If education is in a related field, please state how it is

relevant.
Experience
Minimum five (5) years' experience in cosmetic formulation, research and development or pharmaceutical formulation with experience in creams and lotions is required.

Minimum one (1) year of teaching experience at the post-secondary level is required.
Skills
Demonstrated competencies to deliver online and hybrid teaching.

Demonstrated exceptional presentation, communication, organizational, and interpersonal skills is required and demonstrated ability to work independently and collaboratively as part of an academic team.

Strong relationships with industry contacts and network connections is an asset.

Commitment to a team approach for problem solving and conflict resolution.

An understanding and commitment to equity in education.
Note: A teaching demonstration will be required during the recruitment process.
We are extremely proud to be celebrating 14 years as one of Greater Toronto's Top Employers for 2022. We are honored to be a leader in the education space and offering an exceptional workplace for our employees. Here are some of the things that make Seneca College a great place to work:
Benefits
Family Friendly Benefits, Pension Plan, Education & Career Development, Vacation and Time Off, Wellness, Health Benefits and Insurance, Retirement, Other Perks & Discounts
Link to Seneca's Career Page to learn more: https://www.senecacollege.ca/human-resources/careers/benefits.html
Diversity, Equity & Inclusion
We are proud to be building the equitable Seneca committed to upholding the values of equity, diversity, and inclusion, and encourage applications from candidates who can contribute to the diversity of lived experiences, perspectives, and approaches.   Joining Seneca means being part of an inclusive community working hard to dismantle barriers to access, student success and employee potential.
Sustainability
Seneca is commitment to sustainability, demonstrate by our earned silver STARS rating from the Association of Sustainability in Higher Education. With the release of its first sustainability plan, Seneca is focusing on four priority themes: leadership, community, education and research, and operations.
Check out Seneca's Sustainability Plan : https://www.senecacollege.ca/content/dam/projects/seneca/about/sustainability/documents/seneca-sustainability-plan.pdf
Now is your time to join Seneca, where you will have the opportunity to give backpack to society by supporting the education of students.
Learn more at: https://youtu.be/HXsP9bwQO9E