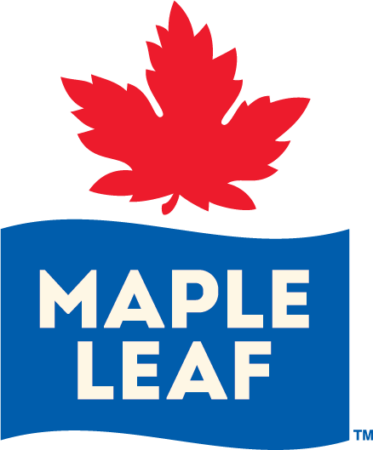 City : Saskatoon
Category : Other
Industry : Food/Packaging
Employer : Maple Leaf Foods
PRODUCTION TECHNICIAN – MAPLE LEAF FOODS
Maple Leaf Foods at 100 McLeod Avenue, in Saskatoon, is a boutique sausage facility. As a team we create great tasting quality products and are looking for more great people like YOU!
We are currently accepting applications for our Production Technician position that offers a variety of flexible shifts:
Start dates:
ASAP
Shift times:
5:30AM – 2:00PM
        6:00AM – 2:30PM
                      2:00PM-10:30PM
                      2:30PM-11:00PM
                      5:15PM-1:45AM
*Shift start times may vary based on production needs*
How to apply:
Email resumes to
McLeodApplications@mapleleaf.com
Our job is to make great food
Maple Leaf Foods embraces a strong values-based culture, where our people are deeply engaged in work that is purposeful, fast-paced and challenging.  We cultivate an open, non-bureaucratic and inclusive workplace that fosters safety and transparency, along with individual leadership and accountability. Each Maple Leaf team member has a voice and plays an active role in helping all of us achieve our goals with passion and discipline. We support one another to grow professionally, to learn new skills and to take on challenging experiences in the spirit of continuous improvement.
 
Raise the Good in Food
We have united behind a shared purpose – to Raise the Good in Food. This spans a dramatic transformation of our flagship Maple Leaf brand, replacing anything artificial with simple, natural ingredients; investments and process changes to reduce our environmental footprint by 50% by 2025; building a diverse and inclusive culture where all talent thrives; becoming a leader in animal care; and advancing food security through our charitable foundation, the Maple Leaf Centre for Action on Food Security.
Main Duties
Demonstrated ability to wear proper PPE (steel toe-rubber boots, hard hats, hair nets, gloves, safety glasses, face coverings etc.) and comply with safety requirements
Pushing, pulling and overhead reaching, bending and prolonged standing

Transport raw materials, finished products and equipment throughout plant manually or using powered equipment

Check and weigh materials and products

Sort, pack, crate and package materials and products

Assist machine operators, assemblers and other workers

Clean work areas and equipment

Perform other general labour tasks
What We Offer
Development, growth, and career opportunities available

Earn up to $16.15/hour as a Production Technician

Earn up to $20.60/hour as you grow with us

$1.00/hour shift premium for time worked between 6 pm – 6 am

Competitive benefits offered

Company pension plan

Bi-weekly pay

Regular wage increases as per CBA

Opportunity for over-time

Employee Staff Sales Program

Employee Referral Program
Required Skills and Abilities
Understand, read and write numbers and text

Oral/verbal communication

Working with others

Manual dexterity

Attention to detail

Perform repetitive tasks

Hand-eye co-ordination

Standing for extended periods

Lifting heavy materials
Work Setting
High volume packaging company

Fast-paced environment

Loud machine noises (PPE provided for hearing protection)

Cool environment, refrigeration-level temperature (1-5 Degrees Celsius)
Maple Leaf Foods is committed to ensuring the health and safety of all our employees. As part of this commitment, we have adopted a number of COVID-19 safety measures, including a requirement for all employees to be fully vaccinated by March 31, 2022 and to show proof of vaccination. In keeping with this policy, successful candidates will need to provide proof of vaccination by March 31, 2022 (or prior to their first day of work if the start date is after March 31, 2022). We will of course consider accommodations for anyone unable to be vaccinated following human rights and other applicable laws.