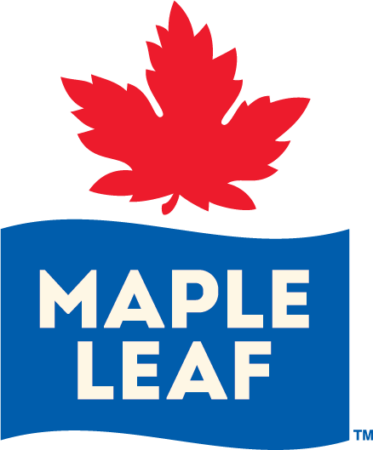 City : New Hamburg
Category : Other
Industry : Food/Packaging
Employer : Maple Leaf Foods
 The Opportunity:
Reporting to the Hatchery Manager, the Production Supervisor – PM Shift is responsible for effective shift start-up, end of day activities and effective transition of shift. The Production Supervisor is responsible for managing of all front-line workers during scheduled shift. This position requires coordination and planning with other Production Supervisors, hatcheries, and managers to ensure all staffing, supplies, scheduling, yields, and equipment are meeting production demands and customer service levels. Production Supervisors are responsible for adhering to all quality, safety, and legislative guidelines as well as ensuring direct reports are following facility rules and regulations.
Any MLF team member interested in being considered for this role are encouraged to apply online by August 22, 2023. Applications received beyond that date are not guaranteed consideration.
Snapshot of a Day-in-the-Life:
Maintain safe and clean work environment by educating and directing employees on the use of equipment and resources while maintaining compliance with established policies and procedures
Develop, direct, manage, train, and motivate employees by communicating job expectations, appraising job results, managing attendance, coaching, counseling, and disciplining employees in conjunction with the Human Resource Department
Submit work orders for the repair and maintenance of equipment with follow up
Audit and report non-compliance, taking corrective actions to assure compliance to all quality assurance and food safety requirements on a regular and daily basis
Maintain quality and legislative requirements by adhering to, correctly and completely documenting, and enforcing Good Manufacturing Practices, Standard Operating Procedures, and all requirements within the framework of the HACCP Food safety program
Represent your designated shift on the HACCP team
Participate in audits, accountable for action plan resulting from audits
Incident reporting and investigations of Investigate all incidents/hazards that are reported and submit suggestions to the appropriate team (ex. Health & Safety, Animal Welfare)
Complete daily/weekly/monthly task observations with the hourly employees
Supports a work environment of continuous improvement with safety as a priority
Follow-up and investigate any animal welfare issues brought to your attention
Support internal and third-party animal welfare audits
Measure performance and achieve Continuous Improvement in processes to implement cost reductions while maintaining quality
Strive to continuously improve performance: employee relations, yields, labour results, equipment, sanitation, personal and employee job knowledge, etc.
Participate and support in Continuous Improvement projects
Contribute actively with project ideas and project planning and implementation to the overall achievement of the process business plan
Contribute to teamwork and foster positive employee relations by communicating effectively with peers, employees, and managers
Build and maintain a collaborative team with coworkers and hourly staff
Participate and assist in hosting company-sponsored social events for the benefit of associates
Maintain working relationship with the plant and employees by following the terms of the Employee Handbook and other company policies
Develop and maintain SOPs and SWIs in respect to processes on PM Shift
Responsible for the administration of attendance program, vacation schedules, timecard approval and organization of department meetings
Support SOPs, Regulatory Compliance, Reporting and Document Control processes
Accurately review daily reports and make necessary adjustments
Assist in preparation and execution of business plan
Organize period end and year-end inventory counts as needed
Other duties as assigned by Management
What You'll Bring:
Meet/exceed Food Safety & Product Quality Metrics and requirements
Meet/exceed Staff Performance requirements
Meet/exceed Safety Scorecard targets
2-3 years of supervisory or related leadership experience in a manufacturing environment
Post-secondary education in Operations Management or related field is an asset
Ability to work as a team with all functional areas to support a common goal.
This individual will regularly share information and work closely with various Leaders and functional areas including Hatchery Manager, Human Resources, FSQA, Maintenance/Reliability, Sanitation Supervisor, Logistics Supervisor, and Day shift Production Supervisor to ensure their area is running effectively and efficiently.
Intermediate computer skills in Microsoft Word, Excel, and Outlook – SAP Experience an asset
Effective communication skills to lead, motivate, coach, mentor and resolve employee conflict
Self-starter with good analytical, troubleshooting, and problem-solving skills
Continuous learner and willingness to embrace change
Flexible to cover other Production Supervisors as needed
What We Offer at Maple Leaf Foods:
Being part of a high-performance, people-focused company that has an inspiring and unique vision to become the most sustainable protein company on earth, and a deep commitment to sustainable protein across North America.
An inclusive company culture and a work environment that keeps our people safe, rewards excellence, and empowers everyone to learn and contribute their best.
Competitive Health and Wellness benefits that offer flexibility to meet your individual or family needs, including programs focused on improving mental health and wellbeing. These benefits start on your first day of employment.
Defined Contribution Pension Plan with company matching that starts on your first day of employment.
Learning and development opportunities, including workshops, 'speaker series' events, and resources that allow you to develop your skills and progress your career.
Comprehensive tuition reimbursement program that supports continuous learning and development of our team members through investment in eligible degrees, diplomas, professional certification, or trades programs.
Supporting our deep commitment to community impact, we offer up to two paid days annually to volunteer at a cause of your choice.
About Us:
We're a carbon neutral food company on a purposeful journey to Raise the Good in Food through better nutrition, safer food and workplaces, more humane animal care, and environmental sustainability efforts that protect our planet. We care about our communities and commit to reducing food insecurity in Canada. Join us on the journey. Let's build a better future, together.
We're passionate about food. For more than 100 years, we've made delicious, healthy protein that Canadians love under iconic national and regional brands, like Maple Leaf®, Schneiders®, and Greenfield Natural Meat Co.® We're on a journey to become the most sustainable protein company – not just in Canada – but on earth.
We are carbon neutral.
We are one of the only food companies in Canada to set science-based targets.
We aim to reduce our environmental footprint by 50% by 2025.
We're a global food company with more than 13,500 team members. We operate sites in 20+ locations across Canada. We also have locations in the U.S. and Mexico, and do business in Asia.
A diverse and inclusive work environment
Championing diversity and inclusion is a critical component to advancing our collective purpose and vision and living the Maple Leaf Leadership Values. We believe in building, investing in, recognizing, and rewarding remarkable people who value an inclusive workplace, embrace all forms of diversity, and commit to including every voice in our collaborative environment. We're so much stronger when we know we're accepted and valued for who we are and what we each bring to the workplace.
We embrace a strong, values-based culture
Our eight Leadership Values are our north star. They guide the decisions we make for all our stakeholders: our consumers, our customers, our people, our communities, our shareholders, and the environment.
Doing What's Right
Shared Value
High Performance
Diverse and Inclusive Teams
Disciplined Decision Making
Our Accountability
Intense Curiosity
Transparency and Humility
We thank all applicants for their interest in exploring employment opportunities with Maple Leaf Foods; however, only those selected for an interview will be contacted. Applicants may be subject to a background check and must meet the security criteria designated for the position.

Championing diversity and inclusion is a critical component to advancing our collective purpose and vision, living the Maple Leaf Leadership Values, and delivering winning results. Accommodation is available upon request for applicants with disabilities in the recruitment and assessment process and when hired; please contact our Talent Attraction Team at accommodations@mapleleaf.com.

Disclaimer:  Please note that salaries posted on sites other than the MLF Careers Page are not a reflection of Maple Leaf Foods and are an estimated salary range provided by that particular job board.  Maple Leaf Foods offers competitive wages and an attractive total rewards package, which will be discussed during an interview with our Talent Team.