Production Material Handlers – Afternoons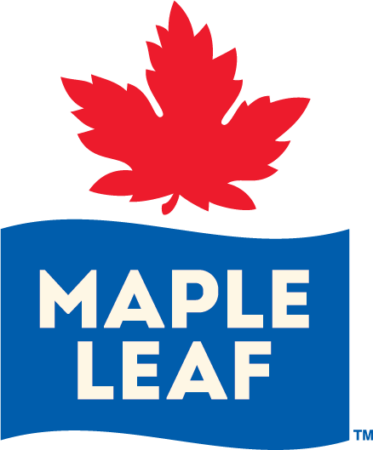 City : Bradford
Category : Manufacturing
Industry : Food/Packaging
Employer : Maple Leaf Foods
Considering a Career at Maple Leaf Foods?
Maple Leaf Foods is Canada's leading consumer-packaged protein company, headquartered in Toronto, Ontario. We make high-quality, great tasting, nutritious and innovative food products under leading brands including Maple Leaf®, Maple Leaf Prime®, Maple Leaf Natural Selections®, Schneiders®, Schneiders Country Naturals® and Mina™. Our Company employs approximately 11,500 people in its operations across Canada and exports to more than 20 global markets including the U.S. and Asia.  
Our people are passionate about the work they do and the products we make. As we move forward, we are determined to leverage their integrity and passion to continue to build a high-performing, values-based company enabled by high-performing, motivated and talented people.
Maple Leaf Foods Bradford Plant is Hiring!
MATERIAL OPERATOR:
The Dock worker works in the Production department and is responsible for accurately staging, loading and verifying product shipments and inventory materials received. Working with cooler, production and warehouse personnel in order to complete the required orders daily. Using best practices in shipping/receiving functions to ensure that all material is handled correctly and safely.
Responsibilities:
Contribute to a healthy work environment, while maintaining high food safety and Health & Safety standards
Ability to lift, push, and pull up to 50kgs through-out the shift
Ability to make repetitive motion movements using arms, hands, and wrists for long periods of time
Ensure compliance with all HAACP food safety compliance regulations
Observe all safety rules and regulations including use of (PPE) Personnel Protective Equipment and Material Handling Equipment
Ensure line is fully stocked of product and that line does not incur stoppage /down time
Remove product from production lines and ensure it is weighed and stored accordingly     
Use of weigh scales and recording information accurately
Assist and maintain lot control (FIFO)
Ensure inventory is recorded and accurate
Reporting deviations to shift Supervisor/Quality
Must be able to operate material handling equipment and document daily inspections on checklist and report to supervisor any issues that affect the operation of the equipment
Maintain a clean and safe work area
Other responsibilities as required
Experience/Competencies:
Forklift Certification and experience preferred
Counterbalance Experience preferred
Able to work in a fast-paced work environment with repetitive tasks
Able to stand and walk throughout the shift
Able to perform repetitive heavy lifting
Can work well in a team environment and support fellow team members
Good communication skills, able to speak and read English
Punctual, reliable and responsible
WHY Maple Leaf Foods,
• Training provided where needed
• Reputable company
• Competitive Wages
• Opportunities to participate in Benefits and Pension plans
• Great team environment
• Strong focus on internal advancement
• Employee Assistance Program
Want to learn more about what it is like to work for Maple Leaf Foods? Visit our career website at
https://www.mapleleaffoods.com/careers/
.  This position will remain open until filled.
We thank all applicants for their interest in exploring employment opportunities with Maple Leaf Foods however only those selected for an interview will be contacted. Applicants may be subject to a background check and must meet the security criteria designated for the position.
Maple Leaf Foods is committed to ensuring the health and safety of all our employees.  As part of this commitment, we have adopted a number of COVID-19 safety measures, including a requirement for all employees to be fully vaccinated by March 31, 2022 and to show proof of vaccination.   In keeping with this policy, successful candidates will need to provide proof of vaccination by March 31, 2022 (or prior to their first day of work if the start date is after March 31, 2022).  We will of course consider accommodations for anyone unable to be vaccinated following human rights and other applicable laws  
Maple Leaf Foods is committed to Employment Equity and maintaining a diverse workforce. We ensure that our recruitment practices are supportive of this commitment.