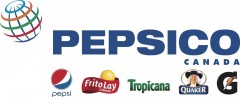 City : Mississauga
Category : Supply Chain
Industry : Food and Beverage Industry
Employer : PepsiCo Canada
Overview
As part of the Product Supply team, the Product Supply Analyst reports directly to the FLC Capacity & Execution Manager and is based out of PFC's Head Office located in Mississauga.
This position is responsible for non-produced capacity planning for big brands such as Salsa & Dips, Spitz and Bare as well as supply chain analytics to support the decision-making process for short-term capacity and enable volume growth on the long term. The ultimate objective is to provide great service to our sales partner on produced and non-produced products across the FLC Region.
PepsiCo Canada is recognized as one of Canada's top 100 employers. PepsiCo products are enjoyed by consumers more than one billion times a day in more than 200 countries and territories around the world. Our product portfolio includes 22 world-famous, billion-dollar brands; from Gatorade to Quaker, Tropicana to Lay's and more. We make hundreds of enjoyable foods and beverages that are loved throughout the world. PepsiCo's effort to help build a more sustainable food system represents a key element of the company's broader vision of accelerated, sustainable growth known as Winning with Purpose. As part of this vision, PepsiCo is striving to be a better company by further integrating purpose into the core of its business and brands and doing even more for people and the planet. Our purpose efforts include fostering a diverse and inclusive work environment, supporting the communities where we live and work, and improving choices in our portfolio through reformulations and new products.
At PepsiCo Canada, we are focused on delighting our consumers by delivering high-quality products and exciting brand campaigns. Our people are critical to our success and by supporting their personal growth and development and providing them with the tools they need to succeed, PepsiCo Canada is a company you'll be proud to join!
Responsibilities
Capacity Planning and Modeling for Dips & Salsa, Spitz & Bare

Communication with co-packers on product availability, production plans and innovation

Lead import Business Proposals to facilitate capacity support from FLUS

Update capacity models used for long-term planning and provide data insights

Support PSA - Product Supply Area sourcing changes
Interacting with cross functional business partners to achieve objectives:

Product Supply

Marketing

Sales Strategy

Manufacturing

Traffic and Warehouse

Co-pack

Working with Multiple Task Forces on multiple initiatives
Qualifications
Bachelor's Degree or equivalent work experience

MS Office Proficiency

Quantitative business analysis
Highly proactive individual, adept at problem solving and who has a proven track record of acting under own initiative

Strong time management skills with the ability to handle multiple priorities.

Strong team player with a flair for working in a fast-paced environment.

Strong collaboration skills with ability to influence multiple levels of the organization

Professionalism, initiative & drive for results, dependability

Excellent verbal and written communication skills
PepsiCo Supply Chain experience with proven results

Working knowledge of the Commercialization process.
What you can expect from us:
Competitive compensation, benefits, pension, RRSP contribution and vacation time

A flexible working environment that promotes a healthy work-life balance

A dynamic and inclusive culture that promotes you to bring your whole-self to work

A supportive team that will encourage your professional growth and development

An opportunity to be meaningful and impactful within your work and projects

An opportunity to give back to the community with our Always on Volunteer 360 Program

An organization that aims to use their scale, reach and expertise to build a more sustainable world