Product Owner – Commodity Tax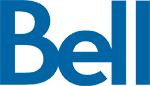 City : Toronto, Ontario
Category : Technology
Industry : Telecommunications
Employer : Bell
As the largest high-tech team in Canada, Network and Technology Services builds cutting edge fibre and 5G networks that drive how Canadians connect with each other and the world! Our team is at the forefront of developing Bell's leading products and services: Fibe TV and Internet, Wireless, Smart Home, cloud, security and IoT. We enable the delivery of the best content from Crave, TSN/RDS, iHeart Radio and dozens of other leading media properties to our customers any time, on any device. 
Summary
The Bell Network & Technology Systems (NTS) Delivery team supporting Bell Canada Commodity Tax Team has a Product Owner position available.
Working Environment
The Commodity Tax & 911Team is growing, and takes great strides in creating process and delivery governance around its deliverables, while maintaining an agile environment to meet our Business Partners' expectations.
About the Role
As part of the NTS delivery team, working on various projects and program epics, the Product Owner will be responsible to produce features (stories) for her/his application portfolio. These features will addressed all requirements and acceptance criteria of our operational partners. Including but not limited to:
Establishing the delivery priorities and timelines with the Business Owners and Program Managers

Creating and documenting features and stories base on the user requirements, program objectives and target architecture

Leading system design and feature creation sessions with the Product Managers, System Architects, other Product Owners and Business Owners

Owning and maintaining a backlog for her/his application(s) portfolio

Analyzing existing systems for continuous improvement and maintaining their currency

Assisting the development teams in the delivery of the program epics and features
In partnership with the Business Owners, System Architects, Technical advisors and the development teams, the Product Owner will be accountable to create and orchestrate the delivery of software solutions.
Key Responsibilities
Diligent, detail oriented, and excellent communication skills (both written and oral)

Act as Single Point of Contact with external teams / Business users during various phases of Project

Delivery of analysis and specification documentation - individually for small to medium sized projects, and as part of Product Owner team on components for large sized change initiatives

Liaise with business partners to analyze problems and understand the business goals and objectives

Clarify and translate business requirements / objectives (from un-technical users) into functional specification decisions

Work closely with internal and external resources to contribute effectively to project deliverables

Produce high quality requirements / specification documents and effectively communicate these requirements to key stakeholders

Ensure that solutions are produced in accordance with the business requirements and are effectively validated

Adhere to quality standards and contribute to practice improvements

Work closely with Lead System Designers to thoroughly test, and deliver results of highest quality

Analyze application problems where required

Produce and maintain statuses and documentation

Perform thorough system testing both "alone" and alongside internal clients

Prepare Operations instructions for the execution of various software systems

Various day-to-day activities and support tasks as requested/required
Critical Qualifications
↵
3-5 years of experience as a Product Owner supporting multiple systems

Demonstrated ability to quickly learn new business and technical concepts in a fast paced service focused environment

Attention to detail; Not on occasion, but as an on-going trait

Demonstrated ability to meet delivery timelines

Demonstrated ability to quickly learn business applications

Demonstrated analytical and problem-solving skills

Demonstrated planning and organizational skills

Demonstrated proficiency in verbal and written communication

Demonstrated ability to impart influence, to accomplish objectives

Strong team player who collaborates for "win-win" solutions

Ability to maintain a balance of confidence and approachability

Excel at customer service and communication skills. Must be comfortable interacting with clients and internal staff.

Proactive, highly motivated, with the ability to work well independently and within a multi-cultural team environment

Excellent organizational skills, and the ability to handle several tasks efficiently

Ability to cope under pressure, and deliver output of highest quality
Preferred Qualifications
Familiar with DEVOPS and Java Development

Scrum Agile and SAFe methodologies

Capacity to manage numerous complex projects and stakeholders simultaneously

Atlassian application suite: Jira, Confluence
​#EmployeeReferralProgram
 
Adequate knowledge of French is required for positions in Quebec. 
 
Additional Information:
Position Type: Management 
Job Status: Regular - Full Time 
Job Location: Canada : Ontario : Toronto 
Flexible work profile: Mobile 
Application Deadline: 03/24/2023 
 
All team members are expected to reside in Canada and within a reasonable commuting distance from their work location to ensure that they are able to come to the office as required, whether the visit is planned or unplanned.
Please apply directly online to be considered for this role.  Applications through email will not be accepted.

At Bell, we don't just accept difference - we celebrate it. We're committed to fostering an inclusive, equitable, and accessible workplace where every team member feels valued, respected, and supported, and has the opportunity to reach their full potential. We welcome and encourage applications from people with disabilities.

Accommodations are available on request for candidates taking part in all aspects of the selection process. For a confidential inquiry, simply email your recruiter directly or recruitment@bell.ca to make arrangements. If you have questions regarding accessible employment at Bell please email our Diversity & Inclusion Team at inclusion@bell.ca.

Created: Canada, ON, Toronto
 
Bell, one of Canada's Top 100 Employers.