Product Manager, Platform Integration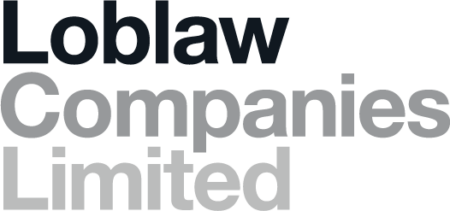 City : Toronto, Ontario
Category : Full time
Industry : Digital & Ecommerce
Employer : Shoppers Drug Mart®
Referred applicants should not apply directly to this role.
All referred applicants must first be submitted through Workday by a current Loblaw Colleague.
Come make your difference in communities across Canada, where authenticity, trust and making connections is valued – as we shape the future of Canadian retail, together. Our unique position as one of the country's largest employers, coupled with our commitment to positively impact the lives of all Canadians, provides our colleagues a range of opportunities and experiences to help Canadians Live Life Well®.

At Loblaw Companies Limited, we succeed through collaboration and commitment and set a high bar for ourselves and those around us. Whether you are just starting your career, re-entering the workforce, or looking for a new job, this is where you belong. 
Product Manager – Platform Integrations 
Why is this role important? 
We are building one of Canada's most exciting media companies. Loblaw Media offers a new way to plan and deliver meaningful digital advertising to help consumer brands more effectively reach customers who will love their products.  
As the Product Manager – Platform Integrations, you will define and manage the roadmap, requirements, and health of our integration capabilities which extend and expand our media ecosystem. The initial priority will be leading & supporting integrations that drive business operations and automation. You will also drive the technical product management of platform-to-platform automation and connections between our proprietary ad tech stack and industry leading 3rd parties. This includes identifying business use cases and opportunities, scoping technical frameworks, and defining integration specs, making it a first-class product feature. 
Reporting to the Senior Product Manager, Data Products you will work side by side with a diverse internal stakeholder set including our Ad Tech build team, Program Delivery, Data Science & Engineering, Security & Privacy and Product Design. The right candidate will also get to exercise their business acumen by partnering with our go to market, media strategy and execution and sales teams in support of our rapid growth and maturation.  
Own the ongoing initiatives, prioritization, scoping and management of a diverse roadmap and feature set including partnering with both our business SMEs for initiative intake and requirements and our technical teams for solution discovery, design, UAT and release cadence. 

Set objectives, outcomes, and key performance metrics to support the ongoing product and business management for your portfolio. 

Manage the integrations backlog and definition of new roadmap candidates within Loblaw Media's Product Council framework 

Support product and business engagement with our advertiser community and proactively identify and manage opportunities for stakeholder feedback sessions.  

Be your portfolio's point of contact for our go to market team and support their workstreams in developing content, collateral, training materials and other promotional activities.  

Support the Senior Product Manager, Data Products on the product strategy and roadmap planning with specific ownership of the feature set evolution of your portfolio.  

Role &responsibilities can expand as required 
What You'll Need to Succeed 
A degree in a technical discipline such as engineering, computer science or equivalent experience in a related discipline such as analytics, data science, data engineering or similar.  

3-5 years of product management experience with 2+ years product experience with APIs, cloud computing, AI, and ML and / or SaaS platforms, ideally within a Media, Ad Tech, eCommerce, FinTech business 

Solid and demonstrable product craft fundamentals including strong expertise with Confluence, Jira, and overall scrum methodologies. 

Aptitude for understanding, digesting, and analyzing complex systems integration. 

Experience working in highly matrixed environment including solid stakeholder management and communication skills. 

Excellent communications skills, both oral and written. Must be able to communicate effectively and confidently with users, team members and management. 
Our commitment to Sustainability and Social Impact is an essential part of the way we do business, and we focus our attention on areas where we can have the greatest impact. Our approach to sustainability and social impact is based on three pillars – Environment, Sourcing and Community – and we are constantly looking for ways to demonstrate leadership in these important areas. Our CORE Values – Care, Ownership, Respect and Excellence – guide all our decision-making and come to life through our Blue Culture. We offer our colleagues progressive careers, comprehensive training, flexibility, and other competitive benefits – these are some of the many reasons why we are one of Canada's Top Employers, Canada's Best Diversity Employers, Canada's Greenest Employers & Canada's Top Employers for Young People.
If you are unsure whether your experience matches every requirement above, we encourage you to apply anyway. We are looking for varied perspectives which include diverse experiences that we can add to our team.

We have a long-standing focus on diversity, equity and inclusion because we know it will make our company a better place to work and shop. We are committed to creating accessible environments for our colleagues, candidates and customers. Requests for accommodation due to a disability (which may be visible or invisible, temporary or permanent) can be made at any stage of application and employment. We encourage candidates to make their accommodation needs known so that we can provide equitable opportunities.  
 
Please Note:
Candidates who are 18 years or older are required to complete a criminal background check. Details will be provided through the application process.