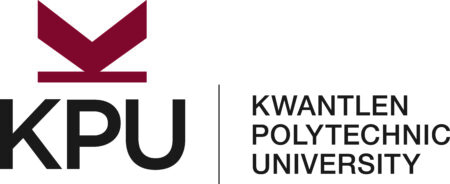 City : Surrey, BC
Category : 8334-Procurement Services
Industry : Education
Employer : Kwantlen Polytechnic University - KPU
Kwantlen Polytechnic University
KPU offers all learners opportunities to achieve success in a diverse range of programs that blend theory and practice, critical understanding, and social and ethical awareness necessary for good citizenship and rewarding careers.  KPU strives to implement initiatives that will attract, support, engage, and retain KPU's people and create an environment where all employees see themselves as contributing to student learning.
JOB OVERVIEW: PROCUREMENT OFFICER
Reporting to Manager, Procurement Services, this position is responsible for coordinating and executing the most difficult, complex and unique purchasing transactions.  Investigates, develops and evaluates sources of supply; prepares bid specifications; issues bid requests and reviews and evaluates quotations.  Interprets and communicates KPU policies, Provincial Trade Agreements and department procedures to internal University operating units and vendors as a specialist in assigned material categories which require a high degree of technical knowledge.
EDUCATION AND EXPERIENCE
•
Completion of a minimum of two years of post- secondary courses with coursework in business administration, procurement, accounting or a related field.
•
Certificate in Purchasing from a professional organization, post-secondary institution or learning center.
QUALIFICATIONS
•
Commitment to ongoing professional development through courses, seminars, enrollment in the SSCMLP program preferred.
•
Progressively responsible experience in the purchasing or procurement areas of a large public or private agency, preferably in education.
•
Considerable knowledge of public sector procurement regulations and legal risks.
•
Demonstrated knowledge of the competitive procurement process within the Public Sector
•
Demonstrated knowledge of Contract Law
•
Experience with integrated computer systems such as SCT Banner or similar.
•
Knowledge and progressive experience, with an ability to evaluate administrative processes and procedures (with an emphasis on Purchasing), in order to carry out, or assist with the design, testing and implementation of new Purchasing, or Financial systems, policies and procedures.
•
Demonstrated ability to exercise judgement to work and complete assignments with minimal supervision.
•
Demonstrated effective interpersonal skills, including the ability to develop, establish, and maintain effective working relationships with all levels of the University community, external agencies, and the general public.  The incumbent must have the ability to influence members of the University community which they may not have direct authority over in order to protect the interests of the University.
•
Proven ability to communicate courteously and effectively in English, verbally and in writing, with all levels of the University community, external agencies, and the general public.
•
Proven ability to work under pressure, establish priorities, and meet deadlines.
•
Proven ability to apply attention to detail and accuracy when compiling and preparing purchasing documents and other information.
•
Demonstrated ability to exercise tact and discretion when exchanging information.
•
Demonstrated ability to compose a variety of correspondence and reports related to the work performed.
•
Demonstrated ability to prepare and deliver effective presentations.
•
Computer literate with competency in Word and Excel at an intermediate level.
 click
here
for a more detailed job description
Does this role sound like it was made for you, yet you don't check every box?
We at KPU understand that experiences and qualifications may look differently for everyone and, if this job description is of interest to you, we encourage you to apply.
Note to Applicants:
Kwantlen Polytechnic University welcomes and encourages applications from equity deserving groups and diverse experiences including, but not limited to, Indigenous people, racialized people, people with disabilities, and members of the 2S/LGBTQIA+ community.
If there are any barriers that you are experiencing or an accommodation that we can provide to support you through the application process, please reach out to us at humanresources@kpu.ca.
All qualified candidates are encouraged to apply; however, Canadians and permanent residents will be given priority.
We thank all applicants for their interest in employment with KPU. Only those selected for an interview will be contacted. 
Kwantlen Polytechnic University is committed to protecting the safety and welfare of employees, students, and the general public, and upholding the reputation and integrity of the University. For this reason, final applicants will be asked to undergo a background check.