Process Engineer, Metallurgy Development (Temporary – 18 months)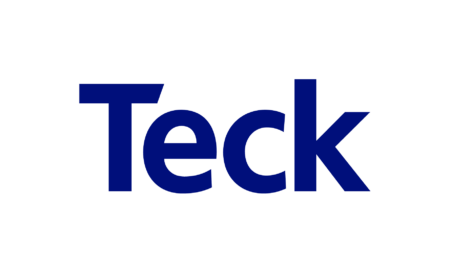 City : Trail, British Columbia, CA
Category : Engineering
Industry : Mining/Quarrying
Employer : Teck
Closing Date: March 24, 2023
Reporting to the Metallurgy Intelligence Manager, the Process Engineer, Metallurgy Development provides project management, technical leadership, and consulting as a member of a Technical Team focused on carbon capture projects.  
Responsibilities:
Be a courageous safety leader, adhere to and sponsor safety and environmental rules and procedures
Execute projects to reduce carbon dioxide emissions of Trail Operations in the context of considerations for the impacts of these projects on production, costs and revenues
Lead execution of the process commissioning activities of the carbon capture pilot plant
Execute the carbon capture pilot plant technical evaluation program
Support development of full scale carbon capture plant studies
Execute already approved work plans between Teck Trail and the Clean BC Program
Assist in development of new identified projects 
Provide verbal and written reports to keep management and work teams informed on progress of the assignments 
Coordinate own work and facilitate the exchange of information and expertise with other activities of other groups (Production and Projects) to advance work
Take a leadership role in creating, planning and executing projects and other assignments or objectives, working with minimum supervision
Qualifications:
University Degree in Chemical or Metallurgical Engineering, or in Chemistry
5+ years' experience in chemical, processing, or metallurgical engineering 
Eligible for, or working towards, registration with the Association of Professional Engineers and Geoscientists of the Province of British Columbia (EGBC) 
Experience with process development and plant evaluations (pilot or full scale) is essential to this role
Experience in implementing new technology is desirable
A thorough understanding of industrial process operations, maintenance, and economics 
Advanced analytical, problem solving and decision-making abilities 
Excellent interpersonal and communication skills 
Proven and exemplary leadership skills
Excellent computer skills, particularly spreadsheet, word processing and presentation applications
At Teck, we value diversity. Our teams work collaboratively and respect each person's unique perspective and contribution.
Qualified applicants interested in joining a dynamic team are encouraged to submit a resume and cover letter electronically. 
We wish to thank all applicants for their interest and effort in applying for the position; however, only candidates selected for interviews will be contacted.
Teck is a diversified resource company committed to responsible mining and mineral development with major business units focused on copper, steelmaking coal, zinc and energy. 
Headquartered in Vancouver, Canada, its shares are listed on the Toronto Stock Exchange under the symbols TECK.A and TECK.B and the New York Stock Exchange under the symbol TECK. 
Learn more about Teck at www.teck.com or follow @TeckResources