Process Engineer-In-Training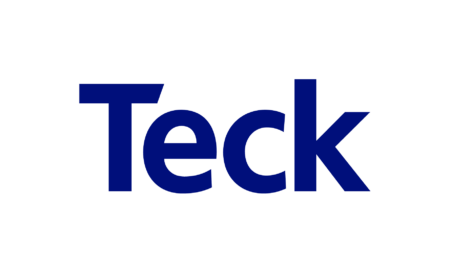 City : Trail, British Columbia, CA
Category : Engineering
Industry : Mining/Quarrying
Employer : Teck
The Trail Operations complex is an integrated smelting and refining operation that produces zinc, lead, silver, cadmium, indium, fertilizers, sulphuric acid and other products.  The diversity of the operations offers many challenging technical opportunities to engineers.
Engineering graduates are assigned to an Engineer-in-Training Development Program designed to provide a staged progression of learning and development opportunities leading to the position of Process Engineer.  The program addresses the needed competencies, skills and abilities for the EIT to be successful in their job.
Successful applicants can expect EIT assignments which will familiarize them with the operating procedures and technical processes of various plants.  Work assignments potentially include troubleshooting and improvement of existing processes, implementation of new technology, process optimization, production duties, development of new processes and participation in experimental plant trials or campaigns.
Join us in the welcoming community of Trail, situated in the beautiful West Kootenay region of southeastern British Columbia. Here you will find outdoor adventure at your fingertips! Whether it's biking and skiing, or the laid-back atmosphere of fishing and hiking, there is something for everyone.
This position offers a compressed workweek with alternating Fridays off and comes with a competitive pay and benefits package. Come experience what work life balance is all about!
Qualifications:
Be a courageous safety leader, adhere to and sponsor safety and environmental rules and procedures
Materials, Process or Chemical Engineering Degree  
Previous co-op or work experience in a similar industry is an asset
Motivated self-starter with the ability to manage numerous projects simultaneously
Strong written and verbal communication and interpersonal skills 
Proactive approach and willingness to learn
Proficient in Microsoft Office applications (Word, Excel, PowerPoint, Teams) 
Willingness to participate in day-to-day troubleshooting in an operating plant, process simulation and optimization, and laboratory test work
Demonstrated ability to gather and analyze data to identify key trends and determine root cause
At Teck, we value diversity. Our teams work collaboratively and respect each person's unique perspective and contribution.
Qualified applicants interested in joining a dynamic team are encouraged to submit a resume and cover letter electronically. 
We wish to thank all applicants for their interest and effort in applying for the position; however, only candidates selected for interviews will be contacted.
 
Teck is a diversified resource company committed to responsible mining and mineral development with major business units focused on copper, steelmaking coal, zinc and energy. 
Headquartered in Vancouver, Canada, its shares are listed on the Toronto Stock Exchange under the symbols TECK.A and TECK.B and the New York Stock Exchange under the symbol TECK. 
Learn more about Teck at www.teck.com or follow @TeckResources