Private Wealth Management Associate, Regan Schiller & Associates – Edmonton AB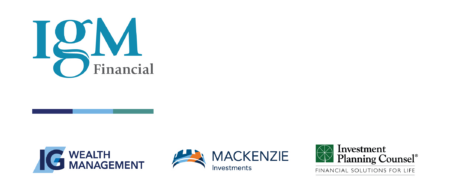 City : Edmonton
Category : Other
Industry : Financial
Employer : IGM Financial Inc.
Private Wealth Management Associate, Regan Schiller & Associates - Edmonton, AB
Edmonton Metro - 1
Edmonton, Alberta

Posted On:
Last Day to Apply:
Employment Type: Private Wealth Management
The Team
As a key member of our award-winning team, you can thrive in an entrepreneurial environment that provides industry-leading training and support, encourages personal growth, and fosters the achievement of excellence. This is a great full-time opportunity to build and be rewarded with equity ownership in the practice based on assets transitioned.
The Opportunity

Becoming an integral member of their advisory team, you will grow your client base as you work collaboratively with the team. You are currently a successful financial advisor looking for a next level career opportunity to deepen your financial planning relationships. Drawing on previous experience in an advisory role, you will be responsible for growing the assets of a well-established, client-centric financial planning practice. You must be a self-motivated and disciplined individual with an entrepreneurial spirit who has a passion for business development and client service.
Prepare and present financial planning solutions using industry leading LPP software.
Engage in business development and external marketing strategies.
Identify new business opportunities with high net-worth individuals.
Prepare presentations and concept pieces for use in implementing financial planning strategies.
Develop new client relationships from external prospecting and introduction generated from centers of influence.
Meet directly with prospective clients as well as follow up with existing clients to execute strategic concepts and further client relationships.
Interact with clients daily through incoming client calls, meetings on and offsite, along with executing trade orders and providing information on products, services and strategies.
To qualify for this opportunity, you should possess.
Minimum of 5 years of experience in the financial services industry
Completed IIROC licensing or willing to obtain.
Life License Qualification Program (LLQP).
CFP® designation would be considered an asset.
Proven track record for developing new business as well as strong interpersonal skills to build relationships and attract new business.
Benefits
Compensation range of $150,000 - $300,000 + and is a combination of salary and bonus aligned to business achievement.
Entrepreneurial culture that promises personal growth and development in the high-net-worth market
Hybrid-working environment and flexibility in your schedule.
Opportunity to build including equity ownership in the practice.
About Regan Schiller & Associates
For the Regan Schiller & Associates Private Wealth Management, managing wealth involves more than a series of transactions that form the bulk of the investment process. It is a synchronized process where the living plan doesn't define the client – the client defines the plan. It relies on the experience, knowledge, and personal commitment of a team of professionals whose members view every spoken or written contact with as another part of earning and maintaining the client's trust.
At Regan Schiller & Associates Private Wealth Management we have access to a Wealth Planning Specialist, Mortgage Planning Specialist and an Insurance and Estate Planning Specialist. At our head office we have an Advance Financial Planning Department.
https://schillerandassociates.com