Private Wealth Management Associate, Adler and Associates – Victoria, BC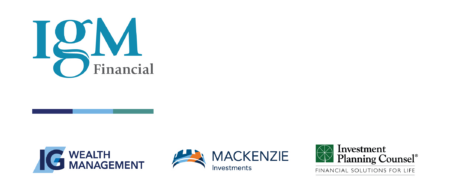 City : Victoria
Category : Other
Industry : Financial
Employer : IGM Financial Inc.
Enhance your career in an entrepreneurial environment
where you define your success & work as part of a team
Adler & Associates is an established and growing private wealth management firm located in beautiful downtown Victoria, B.C. Our mission is to provide the highest level of financial planning and service to our local community and the wider province of B.C. By providing this elevated level of financial planning and service to our clients we know that we will help them to make more powerful decisions with their money for them and their families. We are seeking a seasoned financial services professional to partner in growing the practice through a combination of external business development and the creation of hollistic financial plans.
The Associate Opportunity:
This is an excellent role for someone who is excited to utilize a comprehensive financial planning process to enhance client relationships and grow an already successful practice. As a key contributor to the growth of the practice, you will support the team in constructing financial plans along with the planning and implementation of external marketing strategies.
Your responsibilities will include, but not be limited to:
Design and implement business development strategies to grow current client base
Generate new business opportunities through relationships with current clients and centers of influence
Act as the practice resource subject matter expert on current financial planning trends and legislation
Prepare, analyze, and present financial plans using our industry leading financial planning software
Manage the client experience throughout the financial planning process
Update clients' financial plans and monitoring and evaluating as circumstances change
Assist with the preparation of a prospect or client file prior to meetings
To qualify for this opportunity, you should possess:
Minimum 3 years of experience working in the Canadian Financial Services industry; ideally in a financial planning capacity
IIROC licensing
LLQP certification (or willing to obtain)
CFP and/or QAFP designation (or willing to obtain) is a plus
Strong computer skills in the MS Office Suite (Outlook, Word, Excel, Power Point)
Experience using Financial Planning software, particularly Conquest, is a plus
You should also have the following attributes:
Self-starter who takes initiative and can work independently
Problem solver with an ability to anticipate and understand future steps necessary to accomplish tasks
Critical thinker who develop unique ways to solve problems
Adaptable and team oriented with a "no job is beneath" me attitude
The Benefits
This opportunity offers an earnings range of $60,000 - $90,000 in addition to performance incentives
Flexible time-off and ability to work in a hybrid working environment
Clear growth track to support you as a long-term contributor to the practice
About Investors Group
For more than 90 years, Investors Group has built long-term relationships with our clients and their families to look at all aspects of their financial well-being, proactively adjusting and assessing scenarios so our clients and their families can realize their full financial potential. This enables them to be ready to say "yes" to the possibilities that life brings. Today, financial planning and wealth advice is delivered to over a million Canadians coast to coast through our network of IG financial advisors. That's a model we are committed to: Personal financial planning delivered by personal financial planners.