Privacy Manager – 12 Month Contract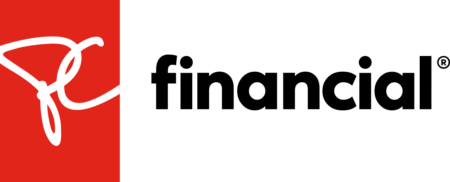 City : Toronto, Ontario
Category : Full time
Industry : Legal
Employer : Shoppers Drug Mart®
Referred applicants should not apply directly to this role.
All referred applicants must first be submitted through Workday by a current Loblaw Colleague.
Location:
500 Lakeshore Blvd. West, Toronto, Ontario, M5V 2V9
When you hire great people, great things can happen. 
PC Financial offers unprecedented value to Canadians through payment products. We're a different kind of bank with a different type of team—we're collaborative and supportive and have the freedom and responsibility to thrive. Our purpose is to make the everyday simple and better for our customers, and we strive to make every dollar worth more.
Proudly serving over 3 million customers, PC Financial continues to grow by offering payment solutions and services that reward our customers every day. As a subsidiary of Loblaws Company Inc., we share the CORE values of Care, Ownership, Respect and Excellence. We are dedicated to helping Canadians Live Life Well. Join us on our journey.
NOTE: This role is a 12-Month contract position beginning in October 2023.
Why This Role is Important:
The Manager, Privacy will be responsible for maintaining and operating an outstanding privacy program supporting President's Choice Bank (PC Bank). This role is responsible for implementing privacy activities, including: privacy assessments, third party privacy risk management, privacy advisory and consultations, breach management, training, and promoting privacy across the business. In this position, you will report to the Chief Privacy Officer of PC Bank.
What You'll Do:
Lead and implement the Bank privacy program components (e.g., privacy assessments, contract reviews, and reporting).
Provide advice, risk assessment, and recommendations regarding privacy controls.
Advocate for privacy and engage partners (e.g., project kickoffs, privacy awareness).
Update privacy policies, standards, playbooks, and tools based on changes to privacy laws, industry standards, trends and business objectives.
Track and report privacy risks, remediation activities and status of key program activities.
Lead privacy breach management activities from intake, escalation and investigation to resolution.
Lead third party privacy risk management activities, including reviewing and advising on agreements and statements of work, and conducting vendor risk assessments.
What You Bring:
5+ years of experience in Privacy Risk Management.
University degree.
Well versed with Canadian privacy laws and knowledge of international laws and privacy trends.
Experience in a financial institution or another direct to consumer industry preferred.
Experience with risk management, compliance and project management frameworks and methodologies is an asset.
Strong communication skills.
Ability to synthesize complex information into succinct and relevant guidance and business artefacts.
Strong interpersonal skills, including the ability to develop strong relationships across all levels of the organization, a positive attitude, thoughtfulness as well as collaboration and creativity.
Ability to work in a fast-paced environment while coordinating and managing multiple responsibilities and projects with competing priorities and deadlines.
Ability to approach situations and challenges with an action-oriented mindset and act decisively.
Forward thinking with respect to identifying, assessing and prioritizing risk, issues and challenges.
Come and join a winning team who demonstrates innovation, energy, creativity and vision.  We recognize the importance of a diverse workforce and we therefor encourage applications from Aboriginal Peoples, women, members of a visible minority and persons with a disability.  We thank all applicants for their interest, however, only those selected for an interview will be contacted.
Number of Openings:
1
PC Financial recognizes Canada's diversity as a source of national pride and strength. We have made it a priority to reflect our nation's evolving diversity in the products we sell, the people we hire, and the culture we create in our organization. Accommodation is available upon request for applicants and colleagues with disabilities.
In addition, we believe that compliance with laws is about doing the right thing.  Upholding the law is part of our Code of Conduct – it reinforces what our customers and stakeholders expect of us.
Please Note: If you have Employee Self Service (ESS) on Workday, apply to this job via the Workday application.