Principal, Teachers' Innovation Platform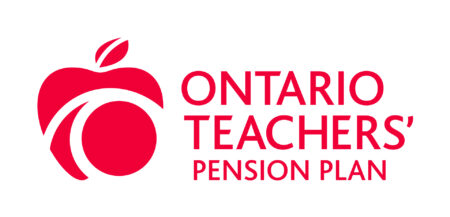 City : Toronto, Canada
Category : Investments
Industry : Financial Services
Employer : Ontario Teachers' Pension Plan - OTPP
Principal, Teachers' Innovation Platform - Growth Equity Investing
The Opportunity
Founded in 1990, Ontario Teachers' Pension Plan (OTPP) is one of Canada's largest institutional investors, with C$221.2 billion in net assets as of Dec. 31, 2020. Teacher's Innovation Platform (TIP) is a new investment department within OTTP and focuses on late stage venture and growth equity investments. As a start-up within OTPP, TIP features a team of specialized investors who, (operating from four offices: Toronto, San Francisco, London, and Hong Kong) pursue investments in the fast-paced world of technology. The TIP team prides itself on its relationship engagement, creative investment structuring and cross-asset class partnership model. In just over 2 years, TIP has built a roughly C$4 billion portfolio of direct and fund investments. TIP aims to grow this portfolio deploying up to C$2 billion per year globally. Ultimately, TIP is responsible for achieving returns that are appropriate for earlier stage exposures; assist in mitigating disruption-related total-fund risk; and ensuring that Teachers' can access new frontiers of technology. As a Principal within Teachers' Innovation Platform, you will contribute to implementing TIP's strategy by collaborating with the team to meet these goals.
Who you'll work with
By joining TIP you will gain experience working alongside a team of seasoned investors, with a wide range of investment backgrounds. This role will report into and work primarily with TIP North America, however there will be opportunities to support TIP deal teams globally.
You will work with the senior leaders of TIP to:
Develop and refine TIP's go to market strategy, building capabilities to differentiate TIP's capital offering in the venture growth marketplace

Originate, execute and participate in the post-investment asset management of activities relevant investment opportunities

Scale the organization, play a key role in the recruiting and development of junior investment talent
You will also work collaboratively across OTPP, specifically in partnership with the OTPP Equities department and other fund Investment teams (Total Fund Management and Risk), to help drive enhanced sector and investment stage specialization and overall regional coordination. As a new department within Ontario Teachers', TIP's partnering with regional and asset class colleagues is vital to long-term success.
What you'll do
Play a senior role in the research, analysis and evaluation of established and emerging investment sectors

Originate, screen and convert investment opportunities; this individual must be comfortable defining investments themes and proactively finding opportunities, not waiting for CIMs to appear on his/her desk

Lead all aspects of investment due diligence, including the development of sophisticated financial models as well as, being comfortable working with complicated capitalization tables to model a variety of return scenarios

Lead a lean team in a fast-paced environment, requiring the ability to identify company specific analysis required to quickly answer principal issues

Work alongside and manage various 3rd party advisors (consultants, lawyers, accountants, etc.) by negotiating project terms, managing their diligence activities to generate high caliber, useful reports

Contribute to the development and maintenance of TIPs internal analytics platform, driving insights and developing recommendations to TIP leadership

As part of a deal team, support the negotiation, structuring, and execution of significant equity investment transactions. Develop investment recommendations based on data from due diligence findings. Prepare and lead the presentation of investment recommendations to the TIP investment committee as required

Support other deal teams by verifying analysis, probing key assumptions / drivers of models and constructively challenging investment theses.

Supervise ongoing performance of TIP's investment portfolio and develop positive relationships with management/founders

Deliver on various internal requirements required to support TIP and the portfolio, for example, semi-annual valuations, portfolio reports, etc.

Contribute to Teachers' initiatives identified by senior leaders within TIP, including initiatives to share insights from TIP with the broader Ontario Teachers' Investment organization

Be a Strong Team Player. Forge meaningful relationships with colleagues, exhibit a willingness to develop other team members, be accountable for your own professional development and maintain a focus on the shared success of the organization

Network. Proactively build and maintain effective partnerships with like-minded investors, entrepreneurs, and relevant industry service providers including  venture and growth equity-focused banks and consultants

Partner and connect with the broader TIP team across all offices, ensuring appropriate parties are kept advised and engaged on various transactions and initiatives
What you'll need
You will be exceptionally curious and will thrive in an entrepreneurial environment. You will be flexible, unfazed by setbacks and able to pivot quickly to move forward. You will be a hard-working, calculated risk taker, comfortable operating with ambiguity and able to successfully balance increased risk with strategic and operational judgement.
Bachelor's degree in relevant field (graduate degree an asset)

Minimum of 6 years of relevant experience (preferably in direct investing, investment banking, management consulting or corporate development roles within an technology business)

Ability to demonstrate a deep understanding of, or a successful investment track record in a specific sector such as: climate (energy, cleantech, sustainability), healthcare, or enterprise software is a strong asset.

Relationship building skills and experience working in the North American Technology ecosystem are a definite asset

Experience working or investing in private companies across multiple sectors is a strong asset

Excellent analytical and quantitative skills. Passion for performing in-depth analysis and interpreting results to form data defensible perspectives

Self-motivated, results and growth oriented

Possess a global mindset when reviewing opportunities

Strong ability to balance competing priorities, work independently with minimal direction, lead projects and thrive in a high-performance team setting

Outstanding interpersonal communication and presentation skills (both oral and written). An ability to articulate sophisticated ideas, issues and recommendations effectively

The successful candidate will be required to collaborate with a number of professionals including other members of Ontario Teachers' in Toronto, London & Hong Kong and outside professionals such as management teams of our assets, investment bankers, board directors,  lawyers and consultants

Given the global nature of our business this role requires time zone flexibility and the ability to travel as required
What we're offering
Pay for performance environment that offers competitive salary and incentive

Numerous opportunities for professional growth and development

Comprehensive employer paid benefits coverage

Retirement income through a defined benefit pension plan

A flexible/hybrid work environment combining in office collaboration and remote working

Competitive time off

Discount programs including Edvantage and Perkopolis

Degreed: a digital platform that helps you quickly and easily discover, share, and track various learning resources — from courses to videos to articles and more.
At Ontario Teachers', diversity is one of our core strengths. We are a globally minded organization and take pride ensuring that the people we hire and the culture we create reflect and celebrate diversity of thought, background and experience. Through our Inclusion & Diversity Employee Resource Groups (ERGs) events, celebrations , we offer a variety of opportunities for colleagues to connect for the purposes of professional development and networking & mentoring.
How to apply
Are you ready to pursue new challenges and take your career to the next level? Apply today!
Accommodations are available upon request (talent_acquisition@otpp.com) for candidates with a disability taking part in the recruitment process and once hired.
You will be invited to complete a pre-recorded digital interview as part of your application. This portion of your application will take approximately 10 minutes to complete.
Note that all individuals employed by Ontario Teachers' in our Toronto office will be required to provide proof of full vaccination against COVID-19 as a condition of employment. We remain committed to an accessible, inclusive and barrier free workplace; written requests for a human rights-based exemption from vaccination will be considered on a case-by-case basis.
Candidates must be legally entitled to work in the country where this role is located.
#LI-JF1
#LI-Hybrid
Functional Area:
Investments
Requisition ID:
4086
The privacy of your personal information is important to us. Please visit our Privacy Centre to learn how we handle your personal information.