Principal Country & Site Activation Manager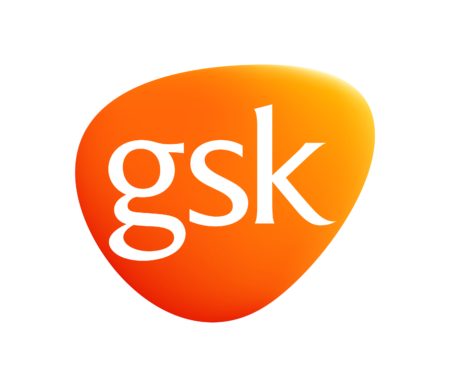 City : 7333 Mississauga Road North
Category : Autre
Industry : Healthcare
Employer : GSK
Nom du site:
Canada - Ontario - Mississauga
Date de publication:
Apr 19 2023
The Country & Site Activation role is responsible for providing customer-focused execution of the operational strategy and management of start-up activities for studies but may also be assigned to manage whole programs of work. This includes the overall management and oversight of the following processes: country & site activation and regulatory approval.

This role also has responsibility for maintaining internal tracking for study site status from initial site contact through site initiation. This position will primarily work with Local Delivery Leads in the LOCs, SDLs in Rx and Vx Delivery and the Feasibility Managers and GMASE SSU Teams. 
Responsibilities:
Lead study level country and site start-up activities by understanding the study objectives and assist/deputise for the CSA STOM Lead in the development of the global plan for country and site activation

May act as the STOM squad lead dependent on experience

Oversees day to day delivery of all aspects of global country site activation in the projects assigned.

Ensures that each project has a country and site activation plan and that country activations are planned in a single wave to maximise start up performance across all countries selected for a trial

Meets the study timelines and expectations and complies with SOPs, reporting norms, appropriate regulations, and GSK's quality standards

Input into project update and status calls, and other communications

Utilize project management skills to optimize performance and collaboration to ensure successful study outcomes

Developing appropriate early warning systems of potential obstacles to the successful completion of study start-up; analyses information and develops innovative solutions to challenges

Responsible for escalation of issues and reporting progress to study teams and clinical management weekly, including plans for addressing/mitigating risks/gaps.

Maintains current knowledge of relevant country regulations, and GCP and ICH Guidelines for clinical research.

Contribute to process improvement efforts both within the department and in cooperation with other departments

Transition oversight accountabilities to the SDL at the end of the start-up phase.
Why You?
Qualifications:
Bachelor's degree - Business, Science or Math, Study Management, Clinical Operations or related discipline.

Significant clinical operations experience preferably across multiple TAs and phases of development in Rx and Vx.  

Experience of being a senior Study Start Up Lead/SSU Team Leader or have been involved with leading the delivery of clinical studies

Experience analysing data to optimize clinical trial delivery and to create various scenarios to support the operational design of a trial.
Why GSK?
We offer:
Important, established and interesting job in one of the leading global healthcare companies.

Possibility to work with engaged and enthusiastic people from various locations.

Opportunity to work in a professional team, playing crucial role in supporting GSK portfolio worldwide

Access to newest technologies and solutions.

Possibilities of development within the role and company's structure.

Attractive reward package (annual bonus, awards for outstanding performance, rewards and recognition program, private medical healthcare, Life Insurance, Employee Retirement Program, Sport and recreation cards, Recreation allowance).

Personalized learning approach (internal trainings, mentoring, access to online training' platforms: Keep Growing Campus, LinkedIn Learning, Business Skills, Harvard Manage Mentor, Skillsoft and external training). 

Extensive support of work life balance (flexible working solutions, remote work, short Fridays option, health & well-being activities). 

Supportive community and integration events. 
#LI-GSK
#LI-HYBRID
GSK est un employeur qui prône l'égalité des chances et s'engage en faveur de la diversité et de l'inclusion. Nous invitons toutes les personnes qualifiées à postuler à nos offres d'emploi. GSK s'engage à tenir compte des besoins des personnes handicapées. Si vous avez besoin d'un logement à n'importe quel stade de la procédure de candidature ou si vous souhaitez plus d'informations sur nos politiques de logement, veuillez nous contacter à l'adresse canada-recruitment@gsk.com. Merci de ne pas envoyer votre curriculum vitae à cette adresse électronique et de postuler via la procédure de candidature en ligne pour ce poste.
En tant qu'entreprise axée sur la santé et la science, GSK est résolue à suivre les recommandations énoncées par Santé Canada et à prendre toutes les mesures nécessaires pour aider à freiner la propagation de la COVID-19, ce qui comprend la vaccination contre la COVID‑19. Nous croyons fermement que c'est la meilleure façon d'aider à protéger ceux qui nous importent le plus : nos employés, les membres de nos familles et de nos collectivités, ainsi que les patients et les consommateurs que nous servons. À cette fin, nous avons pris une mesure de taille pour assurer la sécurité de nos employés pendant cette crise mondiale de santé publique.
Ainsi, seuls les employés entièrement vaccinés contre la COVID-19 peuvent se rendre à nos bureaux de Mississauga et de Laval (Montréal). De plus, tous les employés en contact direct avec les clients qui, dans le cadre de leur travail, fréquentent des établissements de soins de santé comme les hôpitaux, les pharmacies ainsi que les cabinets de médecins et de dentistes devront être entièrement vaccinés contre la COVID-19. Malgré ce qui précède, les employés peuvent demander une mesure d'adaptation pour des motifs liés aux droits de la personne, y compris des problèmes de santé ou des croyances religieuses. La santé et la sécurité de nos employés demeurent l'une de nos grandes priorités.
Avis important aux agences de placement ou de personnel

GSK n'accepte aucune candidature référée par une agence de placement ou de personnel sur ce site. Toutes les agences de placement ou de personnel sont tenues de transmettre de telles références au Service des ressources humaines ou d'approvisionnement de GSK pour obtenir préalablement une autorisation écrite lui permettant soumettre une candidature en réponse à une offre d'emploi de GSK. Cette autorisation préalable est une condition essentielle à toute entente (verbale ou écrite) à ce sujet entre une agence de placement ou de personnel et GSK. En l'absence de toute autorisation écrite en ce sens, toute démarche entreprise par une agence de placement ou de personnel sera considérée avoir été faite sans le consentement ou sans entente contractuelle liant l'agence de placement ou de personnel et GSK. Le cas échéant, GSK ne sera pas responsable de tous frais découlant de telles démarches ou de tous frais associés à quelque candidature qu'une agence de placement ou de personnel aurait pu afficher sur ce site.