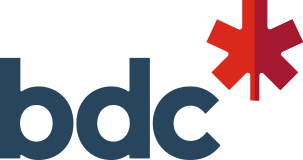 City : Vancouver
Category : Venture Capital
Industry : Banking
Employer : BDC
No other bank is doing what we do.
At BDC, we help Canada and its entrepreneurs create a prosperous, inclusive and green economy. Our mission is to help Canadian businesses thrive by providing financing, capital and advisory services. We're devoted to Canadian entrepreneurs. We're also dedicated to our employees. Adaptable. Inspiring. Different. There's a reason we like to work here, and we think you'll like it too. Join BDC and help make a difference! 
Diversity. Equity. Inclusion. They're more than just words for BDC. These concepts are foundational to our success and to our ability to attract, retain, mobilize and develop the right talent, as well as to offer a healthy, professional and collaborative environment. We are committed to cultivating and preserving an environment where all employees can thrive, and, for over a decade, we have been recognized as one of Canada's Top 100 Employers and one of Canada's Best Diversity Employers. In recruiting for our team, we welcome the unique contributions that you can bring in terms of your education, opinions, culture, ethnicity, race, sex, gender identity and expression, nation of origin, age, languages spoken, veteran's status, color, religion, disability, sexual orientation, beliefs, experiences, and more.
Principals are experienced investment professionals that aid in sourcing potential deals, oversee their execution, and take responsibility for the investment's relationship and performance. An understanding of the cleantech ecosystem (technologies, sub-sectors, investors, etc.) would also be expected in this role.
In this role, you will develop your ability to own the entire deal process. You will start sourcing deals and leading complex due diligence efforts, managing key team members for new and/or existing investment opportunities that ultimately shape the future of Canadian economy. You are expected to play a proactive role in representing BDC Capital as a first-class player in the ecosystem, assist Partners in the leadership of deals, and coach Analysts and Associates.
Platform Building
Ensure that new and existing investment research files, business plans, and periodic performance reports provided by companies, as well as any other information collected by the investment team, are maintained in conformity with BDC's policies and procedures

Contribute to a high performing team environment within the internal fund built on trust, collaboration, and high aspirations

Ensure the progression of professionals in the deal team, balancing workload, coaching, and identifying opportunities to assign higher responsibilities

Assist on occasion with recruiting for the team and new employees' onboarding

Capture and synthesize key insights when managing the fund's research work, discussing ideas with Partners and the Managing Partner to support thought leadership within the fund's scope
Deal Sourcing
Lead initial assessment of companies by coordinating initial business plan reviews, managing initial communication with entrepreneurs, and referring sources, and preparing initial interview guides and alignment memoranda with recommendations to pursue or decline

Build and maintain networks within the investment community, acting as an ambassador for the funds, BDC Capital and BDC

Work with investment partners and other funds to build relationships for deal flow and syndication

Keep abreast of significant developments and activities in the entrepreneurial community and continue to raise awareness of BDC Capital through networking and related opportunities

Contribute to the sourcing and identification of high-potential venture companies for investment based on the teams' investment parameters
Deal Making
Lead complex due diligence for new and/or existing investment opportunities by orchestrating analyses such as market, competition, management, sales, products, cap table, and anything that is relevant to determining potential business value and exist strategies

Lead reference calls with competitors, clients, industry experts, and prospect company's current or past employees

Produce Investment Memos and support Partners in presenting opportunities to the Investment Committee

Review and comment on legal agreements negotiated by the deal's lead
Portfolio Management & Support
Assist in mark-to-market tasks/processes for portfolio companies you manage to correctly determine and support the rationale for the fair value of the portfolio

Assist in managing efficient ongoing relationships with executives of investee companies, promptly responding to all inquiries in a courteous and efficient manner

Stand responsible to monitor and provide value-added support, taking charge of operational communication, and participating in board meetings

Assist portfolio companies with introductions (e.g., potential suppliers, investors, employees), governance, financing, strategic planning, marketing, and other operational topics

Support the efficient monetization of portfolio companies rolled into the fund to maximize proceeds on exit
Typical Background
7 to 10 years of experience in a role involving structured thinking, financial analysis, and technical expertise. These profiles are likely to come from, but are not limited to:

Finance roles: venture capital, private equity, investment bank, accounting firm

Operator roles: technology startup, industry-leading corporation, industry specialist

Advisory roles: consulting, law, corporate strategy, corporate development

Bachelor's degree in Commerce, Economics, Science, Technology, Engineering or Mathematics (STEM). Other degrees are viable, if the professional has strong analytical skills

A post-graduate degree or equivalent certification is valuable. Typical post-graduate credentials are likely to be, but are not limited to:

Master's degree in business administration (MBA)

Other STEM Master's or PhD degree

Chartered Financial Analyst (CFA)
Technical Knowledge
Passionate and knowledgeable about climate change

Thorough understanding of the equity deal process, from sourcing to due diligence, to portfolio management

Ability to read financial statements and translate its content into insights about the business

Strong skills in Excel, particularly in building robust financial models that include sensitivity analysis and scenario modeling, as well as performing complex data analysis. Any other analytic tools and techniques are an asset

Good ability to use other MS-suite applications efficiently, mainly Word and PowerPoint

Good ability to problem-solve using structured thinking and communication techniques

Ability to write an Investment Memo that is clear, concise, and eloquent

Technology skills with wide application, such as coding, chemistry or electronics can be an asset

Operational knowledge of any technical industry is an asset

Bilingualism in French and English is an asset
​
Behavioral Traits
Supportive, helpful attitude – sensitivity to identify what the fund needs, take ownership of team performance, and relieve Partners from operations so that they can focus on the deal pipeline

Ability to work collaboratively and build positive relationships with stakeholders within and outside BDC, with a sensible approach to vertical and horizontal relationships

Interpersonal polish, ability to influence pertinently in the context of business settings, including operational and executive audiences

Motivation and ability to leverage work as a team, by taking a leadership role

Enthusiasm to support and coach more junior colleagues, sharing knowledge and advice

Continuous learning attitude, with maturity to give and take feedback constructively

Comfort working in a fast-paced environment, where objectives must be met within tight deadlines
With us, you'll be able to achieve the work/life balance you're looking for, with competitive working conditions and above-market flexible benefits. This includes modern workspaces to work from when you are in our offices, and, for some specific positions, the ability to work remotely, on reserve, and/or within your community.
While we appreciate all applications, we advise that only the candidates selected to participate in the recruitment process will be contacted. If you are a candidate with a disability and need an accommodation to complete the application process, please email us at accessibility@BDC.ca, and include your full name, the best way to reach you, and the accommodation needed to assist you with the application process.