Prévisionniste, Gestion de l'effectif/Workforce Management Forecaster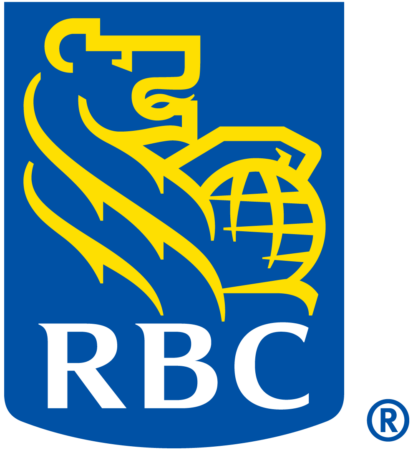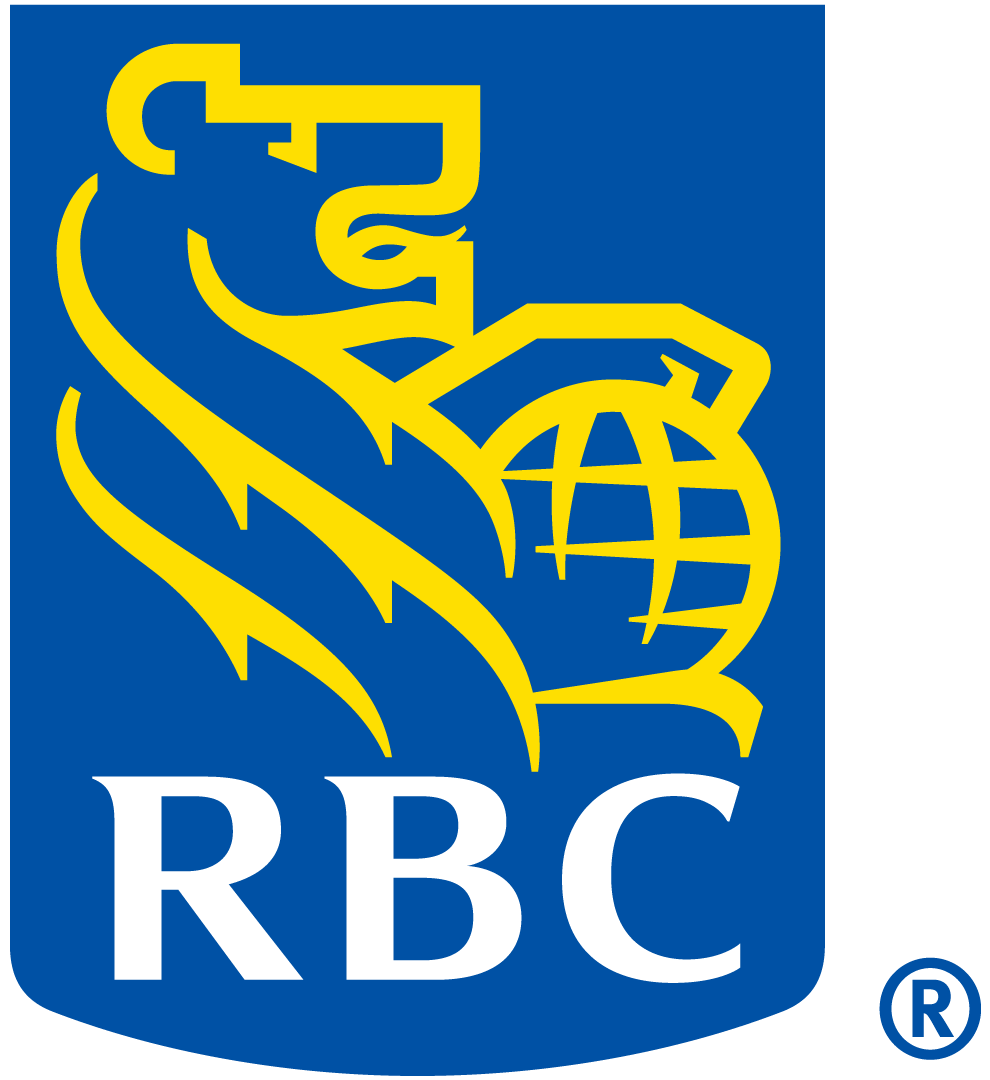 City : MONTRÉAL, Quebec, Canada
Category : Operations
Industry : Financial/Banking
Employer : RBC
Come Work with Us!

At RBC, our culture is deeply supportive and rich in opportunity and reward. You will help our clients thrive and our communities prosper, empowered by a spirit of shared purpose.

Whether you're helping clients find new opportunities, developing new technology, or providing expert advice to internal partners, you will be doing work that matters in the world, in an environment built on teamwork, service, responsibility, diversity, and integrity.
Prévisionniste, Gestion de l'effectif/Workforce Management Forecaster
En quoi consiste l'emploi ?
Le Prévisionniste de WFM est responsable de la création et du soutien d'un modèle de capacité d'entreprise et de main-d'œuvre pour les opérations téléphoniques et les opérations backoffice, en fournissant des analyses avancées, un soutien à la mise en œuvre, et des conseils par l'introduction de pratiques de WFM, afin d'atteindre la meilleure planification de la gestion de l'effectif et du rendement de sa catégorie.
En partenariat avec nos partenaires de service, ce rôle étend la pratique de WFM et aide à maintenir les tâches communes de la gestion de l'effectif (la prévision des besoins, du soutien à la planification des horaires, de l'information, de l'analyse des principaux indicateurs de rendement (PIR), de la détection des tendances, de la préparation des présentations, de la planification financière et de la planification mensuelle de la capacité des unités opérationnelles, etc.), à tous les domaines au sein de l'Exploitation, Services bancaires canadiens (ESBC) de RBC, que nous soutenons.
Le rôle exige que l'individu travaille de manière indépendante et qu'il travaille efficacement en équipe, avec un haut niveau d'initiative et de motivation pour s'assurer que les livrables de WFM sont respectés. Le candidat appuiera l'utilisation des divers outils de rapports et d'analyse au sein de WFM. Ce poste est un rôle de soutien clé pour les autres planificateurs de la capacité, les analystes, et la direction.
Remarque : Il s'agit d'un rôle hybride, où l'attente est que 3 jours par semaine, vous faites la navette vers le bureau. Le candidat devrait être prêt à pivoter si RBC ajuste davantage le nombre de jours qu'un employé doit passer au bureau par rapport à son admissibilité à travailler à domicile.
Quelles seront vos tâches?
Agir en tant que responsable des prévisions.
Génère des prévisions hebdomadaires, effectue des analyses d'écart, optimise les pauses, et fournit des recommandations de planification pour maximiser les ressources par rapport au travail planifié.
Travaille directement avec l'entreprise pour comprendre les événements en temps réel et les accords de niveau de service définis qui peuvent avoir une incidence sur l'achèvement des travaux prévus, de sorte que vous pouvez à votre tour proposer des options telles que des heures supplémentaires, ou des annulations d'événements, etc.
Acquérir une connaissance approfondie des processus, des rôles et des besoins opérationnels, et gérer la croissance des activités.
Analyser les tendances et l'évolution des exigences des clients et mettre à profit les systèmes ou processus en place.
Fournir au besoin des observations détaillées pour l'analyse des causes fondamentales et des tendances antérieures.
Collaborer avec les collègues de tous les secteurs de l'entreprise afin d'assurer l'obtention des résultats voulus.
Proposer une Expérience client supérieure en offrant à tous les intervenants un service de premier ordre.
Offrir un leadership et des conseils professionnels.
Recueillir et documenter les données des utilisateurs à RBC concernant leurs exigences en matière d'analyse.
Contribuer à la stratégie globale de Gestion de l'effectif et du rendement.
Utiliser les prévisions de dotation pour compléter les offres de quart de travail, au besoin. Fournir des recommandations de dotation optimales, et terminer le processus d'appel d'offres dans les meilleurs délais.
Maintenir et analyser les horaires de vacances, initier la planification des jours fériés, et documenter les processus qui fonctionnent bien pour référence future.
Gère les communications de planification de la capacité et les mises à jour du processus de gestion du changement pour toutes les parties prenantes, en collaboration avec les opérations, si nécessaire.
Que vous faut-il pour réussir ?
Aptitudes essentielles
Expérience et connaissances éprouvées dans l'utilisation des pratiques, des processus, et des outils technologiques WFM dans les environnements de Centres de contact et/ou dans les environnements des services postmarché.
Expérience établie en analyse, combinée à une orientation client qui correspond aux propositions de valeur stratégiques faites aux clients et aux employés.
Aptitudes manifestes pour l'entremise et la gestion des problèmes.
Capacité de travailler en étroite collaboration avec les partenaires de service externes (fournisseurs).
Connaissance technique approfondie des systèmes de gestion de l'effectif comme Verint, Genesys, etc.
Solide connaissance des processus et procédures en matière de gestion de l'effectif pour faciliter la liaison avec les partenaires commerciaux.
Connaissance approfondie d'Excel, d'Access, de Visio et de PowerPoint.
Philosophie, principes, orientation, politiques et directives de RBC RH.
Processus d'habilitation au rendement.
Responsable de la gestion des couts par la gestion des heures supplémentaires et des horaires réduits, et la supervision de l'efficacité des représentants.
Qu'y gagnerez-vous ?
Nous donnons notre pleine mesure, pensons autrement pour poursuivre notre croissance, et collaborons afin d'offrir des conseils fiables qui contribuent à la réussite des clients et à la prospérité des collectivités. Nous nous soucions du bien-être de chacun et nous sommes déterminés à réaliser notre plein potentiel, à favoriser l'essor des collectivités et à contribuer à la réussite de tous.
Un programme complet de rémunération globale comprenant des primes, des avantages flexibles, une rémunération compétitive, des commissions et des actions, le cas échéant.
Perfectionnement soutenu par la direction grâce à des occasions d'accompagnement et de gestion.
Occasion d'apporter une contribution importante et d'exercer une influence durable.
Excellente capacité de communiquer avec les différents partenaires commerciaux et intervenants au sein d'Exploitation, SBC.
Équipe dynamique et performante axée sur l'innovation et la collaboration.
Occasions de relever des défis et d'assumer progressivement une plus grande responsabilité.
What is the role?
The WFM Forecaster is responsible for building and supporting an enterprise capacity and workforce model for Telephone and BackOffice operations, providing advanced analytics, implementation support, and guidance through the introduction of workforce management practices, to achieve best in class workforce planning.
In partnership with our Business Unit Partners, this role extends the WFM practice and assists with sustaining common workforce management tasks (forecasting, scheduling support, reporting, key performance indicator (KPI) analysis, identifying trends, preparing presentations, training specific to WFM tools and capabilities, fiscal planning, capacity planning, etc.), to all areas within the RBC Canadian Banking & Risk Operation Centers we support. This role is focused on ensuring an optimal number of resources are available and all budgetary requirements are met, along with supporting the strategic roll-out of reporting capabilities and workforce management technology.
The role requires the individual to work independently and to effectively work in teams, with a high level of initiative and motivation to ensure WFM deliverables are met. The individual will support usage of the various reporting and analytical tools within WFM. This position is a key support role to other Capacity Planners, Analysts, as well as management.
Please note: This is a hybrid role, where the expectation is that 3 days per week you are commuting into the office. The applicant should be ready to pivot if RBC further adjusts the number of days an employee is required to be at the office versus their eligibility to work from home.
What will you do?
Acts as the forecasting lead.
Generates weekly forecasts, performs gap analyses, optimizes breaks, and provides scheduling recommendations to maximize resources against the incoming planned work.
Works directly with the business to understand real time events and defined service level agreements that may impact the completion of the incoming planned work, so you may in turn propose options such as overtime, or event cancellations, etc.
Gains in-depth knowledge of business processes, roles, and needs, and manages business growth.
Analyzes trends and changes in client demand and applies current systems or processes.
Provides in-depth insights, where required, for root-cause analysis and historical trending.
Collaborates with colleagues across the organization to get things done.
Delivers superior client experience by providing best in class service to all stakeholders.
Provides professional leadership and counsel.
Gathers and documents data from business users regarding their analytical requirements.
Contributes to overall WFM strategy.
Uses staffing forecasts to complete shift bids, as required. Provide optimal staffing recommendations and complete the bid process in a timely manner.
Maintains and analyzes vacation schedules, initiates planning for statutory holidays, and documents processes that work well for future reference.
Manages Capacity Planning communications and change management process updates to all stakeholders, working with Operations, when required.
What do you need to succeed?
Must Have Skills
Proven experience and knowledge in using WFM practices, processes, and technology tools in RBC Contact Centers and/or BackOffice environments.
Proven analytic background coupled with a client first orientation aligned to strategic client and employee value propositions.
Strong and demonstrated Facilitation and Problem Management capabilities.
Ability to work closely with External Service Partners (Vendors).
Strong technical knowledge of WFM source systems e.g., Verint, Genesys, etc.
Strong knowledge of WFM processes and procedures to facilitate liaison with business partners.
Should have deep understanding of Excel, Access, Visio, and PowerPoint skill.
RBC HR philosophy, principles, direction, policies & guidelines.
Performance Enablement processes
Responsible for cost management through managing overtime and under time and, overseeing representative efficiencies.
What's in it for you?
We thrive on the challenge to be our best, progressive thinking to keep growing, and working together to deliver trusted advice to help our clients thrive and communities prosper. We care about each other, reaching our potential, making a difference to our communities, and achieving success that is mutual.
A comprehensive Total Rewards Program including bonuses, flexible benefits, competitive compensation, commissions, and stock where applicable.
Leaders who support your development through coaching and managing opportunities.
Ability to make a difference and lasting impact.
Excellent exposure to communicate with various business partners/stakeholders in CB Ops.
Work in a dynamic, collaborative, progressive, and high-performing team.
Opportunities to do challenging work and take on progressively greater accountabilities.
MONTRÉAL, Quebec, Canada
CAN-ON-TORONTO, CAN-QC-MONTRÉAL
Canada
37.5
Full time
Personal and Commercial Banking
Regular
Salaried
2023-04-03
2023-06-01
Inclusion and Equal Opportunity Employment
At RBC, we embrace diversity and inclusion for innovation and growth. We are committed to building inclusive teams and an equitable workplace for our employees to bring their true selves to work. We are taking actions to tackle issues of inequity and systemic bias to support our diverse talent, clients and communities.
​​​​​​​
We also strive to provide an accessible candidate experience for our prospective employees with different abilities. Please let us know if you need any accommodations during the recruitment process.
Join our Talent Community

Stay in-the-know about great career opportunities at RBC. Sign up and get customized info on our latest jobs, career tips and Recruitment events that matter to you.

Expand your limits and create a new future together at RBC. Find out how we use our passion and drive to enhance the well-being of our clients and communities at rbc.com/careers.