Presentation Technologies – Senior Systems Expert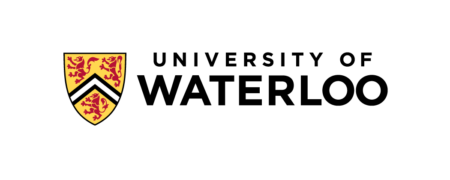 City : Waterloo, ON
Category : Permanent
Industry : Education
Employer : University of Waterloo
Overview:
The Instructional Technologies & Media Services (ITMS) mandate is to maintain and evolve central teaching and learning facilities and to offer technical assistance and services to help enhance course content and delivery in the classroom, online, and across campus facilities. This position within ITMS is accountable to the Manager of ITMS-P&MPT. The Senior Systems Expert is responsible for the evolution and support of sustainable technical infrastructure for the University's many and varied presentation technologies systems. The Systems Expert maintains familiarity with, complies with, and promotes the University's policies and its directives related to presentation technologies, and the industry standards as they relate to these technologies. The incumbent is responsible for providing campus expertise and evolution of the infrastructure, maintenance, and support model of instructional services in all areas of presentation technologies, as identified by the Manager.
Responsibilities:
Systems Design
Develop fiscally viable solutions, from concept to implementation and support, to meet the needs of the University's presentation technology systems
Acts as the senior point of contact for presentation technology design activities
Drafts and implements standards relating to the implementation, installation, monitoring, and maintenance of presentation technology systems
Oversees the design, programming, and implementation efforts of the
Presentation Technologies Specialists within ITMS
Provides regular reports on all active design projects to the Manager
Systems Development and Integration
Develops technologies as needed for the integration of presentation technology systems
Produces prototypes, oversees testing and implements changes, as required
Develops solutions (both software and hardware) relating to presentation technologies
Works with campus groups to develop and integrate presentation technology solutions for assessed individualized needs
Works with technical staff (Plant Operations, IST, network services, etc.) to develop and integrate presentation technology systems
Takes responsibility for providing technical direction in strategy formation, technology evaluation, requirements analysis, solution design, as well as system development, testing, implementation, documentation, and deployment
Consults with facility administrators in academic and academic-support units to provide advice on how they might best use technology and products in areas of specialization and builds best practice awareness
Provides regular reports on all new and active projects to the Manger
Consults and liaises with industry personnel including technical engineering teams and industry representatives
Technical Expertise
Evaluates system performance and improves the effectiveness and efficiency of presentation technologies facilities, functions, and user work-flow processes through the creative application of leading-edge knowledge of information technology and presentation technologies
Possesses and provides expert technical knowledge regarding all aspects of AV related systems, and integrated sub-systems (audio visual based systems, lighting sub-systems, control sub-systems, network sub-systems)
Provides expert senior level installation and programming skills for all presentation technology systems on campus
Must be able to actively perform the roles of any of the Presentation Technologies Specialists
Oversees the technical installation, configuration, and programming efforts of the Presentation Technologies Specialists within ITMS
Provides day-to-day technical guidance, work coordination, prioritization, mentoring, and job supervision for Presentation Technologies Specialists
Provides regular reports and statistics to the ITMS P&MPT manager
Performs other duties as assigned by the ITMS P&MPT Manager
Building Relationships
Works collaboratively with other departments and groups on campus.
Builds strong relationships with industry vendors and with similar roles in other higher education institutions
In addition to the IST-ITMS team, this role works closely with many other groups such as:

UW Leadership IST Information Security
IST Servers and Storage IST Network Services
IST Client Services UW Plant Operations - Design
UW Plant Operations - Shops UW Faculty Leadership
UW Faculty IT UW Services Leadership
UW Services IT UW Procurement
External Consultant Entities External Contractors/Resellers
External Manufacturers UW Research Teams
IST Information Security
IST Network Services
UW Plant Operations - Design
UW Faculty Leadership
UW Services Leadership
UW Procurement
External Contractors/Resellers
UW Research TeamS
Qualifications:
University degree or equivalent post-secondary education and/or experience required
Significant industry experience required
Relevant technical/industry education and certifications required
Valid provincial driver's license
The Senior Systems Expert will have been in the industry for many years of escalating expertise, exposure, and accountability to the technologies typical to their field. They will have accumulated a specialist body of knowledge and certifications, culminating in becoming a subject matter specialist across multiple disciplines, from project management to business acumen, to technical specializations.
The career-path competency table is the base from which the following descriptions are derived. Each level of the Expert position builds upon the prior levels. Details at each level will evolve in response to changes in technology and the needs of the University. Progression is in recognition of substantial increases in depth and breadth of expertise with technologies (configuration, installation, design, programming), products, and techniques, complemented by increases in teamwork, communication, problem solving, leadership, problem solving, planning/organizing, and accountability. The Expert is expected to develop competencies to at least the USG 11 level.
Experience with implementation, testing, commissioning, monitoring and managing the evolution of collaboration technologies
Effective oral and written communication skills and ability to communicate issues, concerns, solution options, quotes, and status to leadership and clients
Ability to work and think independently
Recognized on campus for expertise in presentation technologies.
Ability to analyze situations, make decisions, and solve problems under pressure
Strong negotiation and interpersonal skills, ability to build consensus
Project management skills, with demonstrated track record towards detailed planning, organizing and prioritizing
Ability to analyze, understand and effectively communicate between requirements and technical design and implementation
Proven ability to work collaboratively with campus groups
Demonstrated capability to be proactive and predictive in changing demands and technologies while minimizing and identifying risk
Knowledge of the technology market, trends, and solutions
Excellent problem-solving and consulting skills and demonstrates thoughtfulness in decision making
Knowledge and application of industry and University guidelines, policies, and standards
Proficient with computers and standard office programs
Equity Statement:
The University of Waterloo acknowledges that much of our work takes place on the traditional territory of the Neutral, Anishinaabeg and Haudenosaunee peoples. Our main campus is situated on the Haldimand Tract, the land granted to the Six Nations that includes six miles on each side of the Grand River. Our active work toward reconciliation takes place across our campuses through research, learning, teaching, and community building, and is co-ordinated within our Office of Indigenous Relations.
The University values the diverse and intersectional identities of its students, faculty, and staff. The University regards equity and diversity as an integral part of academic excellence and is committed to accessibility for all employees. The University of Waterloo seeks applicants who embrace our values of equity, anti-racism and inclusion.  As such, we encourage applications from candidates who have been historically disadvantaged and marginalized, including applicants who identify as First Nations, Métis and/or Inuk (Inuit), Black, racialized, a person with a disability, women and/or 2SLGBTQ+.
All qualified candidates are encouraged to apply; however, Canadians and permanent residents will be given priority.
The University of Waterloo is committed to accessibility for persons with disabilities. If you have any application, interview, or workplace accommodation requests, please contact Human Resources at hrhelp@uwaterloo.ca  or 519-888-4567, ext. 45935.