Practical Nursing Coordinator – Burnaby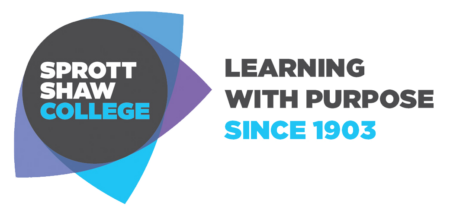 City : Burnaby
Category : Other
Industry : Education
Employer : Sprott Shaw College
Are you motivated by using your talents to support others? Come work for one of BC's top private colleges!
Established in 1903, Sprott Shaw College is a private post-secondary institution with 16 government-designated campuses across British Columbia. We take great pride in educating and preparing our students for rewarding and relevant careers in Administration, Business, Trades & Design, Nursing & Healthcare, and Child, Family & Community Support.
Sprott Shaw College is one of the oldest colleges in British Columbia with over 120 years of storied history. As an organization, we cultivate professional growth and positive working environments for our employees, which fosters our values of Community, Diversity, Integrity, Quality, Respect, and Results-Oriented.
Reporting directly to the Campus Director for staffing and operational issues, the Practical Nursing Coordinator is responsible for the day-to-day operations of the Practical Nursing Program to meet the educational requirements for students registered in the programs.
Responsibilities
Provide effective oversight of the Campus practical nursing (PN) and health care assistant (HCA) programs to ensure that the program is fully compliant and delivers a positive student experience and outcomes

Ensure that the program is providing students with the best possible support for success in writing the Canadian Practical Nursing Registration Exam (CPNRE)

Report to the Campus Director on all student and Instructor concerns and program related matters.

Assist in the interviewing and hiring of new practical nursing instructors

Monitor, orient, and assist in the evaluation of new instructors

Contribute to curriculum updates

Conduct the entrance interviews with all PN student candidates.

Act as a campus liaison for the Practical Nursing Advisory Committee

Liaise with classroom and clinical instructors to problem-solve

Work with SSC's Director of Nursing and Healthcare Operations to secure Affiliation Agreements for practice education sites

Maintain a positive relationship with all with practicum sites

Work with SSC's PN Clinical Placement coordinator to organize preceptorship placements for practical nursing students

Where/if applicable, work with SSC's HCA practice education placement lead

Participate in regular conference call meetings, and attend SSC in-person conferences and meetings

Document accurately on decisions and actions; record details and maintain files

Ensure that all evaluations and documentations are completed and ready for compliance audits as scheduled

Organize and post lab schedule(s) for both PN and HCA (if applicable)

Ensure all supplies (uniforms, name tags, textbooks, resources, etc.) have been ordered and received
Qualifications and Education
Current practicing license as an NP, RN or RPN with the British Columbia College of Nurses and Midwives (BCCNM)

A credential in adult education (completed or in progress) or a willingness to undertake if appointed to the role. To be completed within 2 years of hiring date.

Five years of recent, relevant practice experience (equivalent to full-time hours per year where full-time hours are 1800-2000 per year).

Management/leadership experience

Teaching experience considered a benefit but not essential
Skills
Able to communicate effectively with others in the nursing profession

An understanding of the clinical practice of nursing

An in-depth knowledge of the diverse organizational environments in which nurses and Health Care Aides (HCA) practice

Able to lead, coach and problem solve in an educational setting
Competencies
Accountability

Leadership

Communication

Analytical thinking

Problem-solving

Adaptability

Teamwork

Network and relationship building

Planning and organizing
What We Offer
Reimbursement of practicing license or professional association membership fees

Education and training allowance

Tuition discount for spouse and children

Comprehensive extended health benefits

Disability and life insurance

RRSP matching

Employee and Family Assistance Program

Work-life balance
Commitment to Equity, Diversity & Inclusion
Sprott Shaw College is an Equal Opportunity Employer and welcomes all applicants to apply and does not discriminate based on race, national/ethnic origin, colour, religion, sex, age, sexual orientation, marital status, family status, and/or disability.