Practical Nursing Clinical Instructor – Vancouver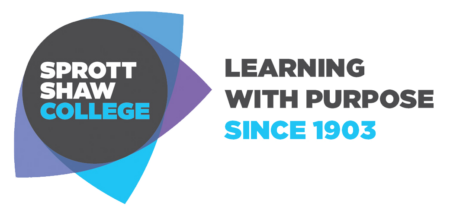 City : Vancouver
Category : Other
Industry : Education
Employer : Sprott Shaw College
Are you motivated by using your talents to support others? Come work for one of BC's top private colleges!
Established in 1903, Sprott Shaw College is a private post-secondary institution with 16 government-designated campuses across British Columbia. We take great pride in educating and preparing our students for rewarding and relevant careers in Administration, Business, Trades & Design, Nursing & Healthcare, and Child, Family & Community Support.
Sprott Shaw College is the subsidiary company of CIBT Education Group, one of the fastest-growing companies in BC according to Business in Vancouver. As an organization, we cultivate professional growth and positive working environments for our employees, which fosters our values of Community, Diversity, Integrity, Quality, Respect, and Results-Oriented.
Reporting to the Campus Director and under the guidance of the Practical Nursing Coordinator, the Practical Nursing Instructor is responsible for delivering components of the Practical Nursing program to students.
Responsibilities
Prepares, distributes, and explains all teaching materials

using only pre-authorized or Sprott Shaw materials

Ability to follow processes, policies, and procedures for all forms of assessments

Maintain classroom organization while practicing COVID-19 preventative measures

Participates in campus-level and organization-level meetings and events

Attend monthly faculty and calibration meetings for program alignment

Adheres to Sprott Shaw College policies including maintaining student confidentiality of student information
Duties and responsibilities may be added, deleted, or changed at any time at the discretion of management, formally or informally, either verbally or in writing
Qualifications and Education
Current

practicing license as an LPN, NP, RN or RPN with the British Columbia College of Nurses and Midwives (BCCNM)

A credential in adult education/equivalent or in-progress from an accredited post-secondary institution; to be completed within 2 years of hire date

Three to five years of recent, relevant practice experience. For Coordinator position—5 years nursing background, knowledge and experience

Other relevant undergraduate degrees or professional qualifications degrees may be considered to teach the following courses (i.e. being registered with the College of Pharmacists):

Pharmacology (e.g. undergraduate degree in pharmacy, two years of hospital pharmacy experience, registered with the College of Pharmacists of BC);

Professional communications (e.g. undergraduate degree in a Human Services field or discipline, or Counseling Psychology);

Anatomy and Physiology (e.g. undergraduate degree in biology, physiology, physician, or equivalent education and experience). Physicians may only teach Anatomy and Physiology
Skills
Knowledge of MS Office and database systems

Excellent communication and interpersonal skills
Competencies
Communication

Leadership

Service orientation

Planning and organizing

Accountability

Teamwork

Network and relationship building
What we offer
Reimbursement of Practicing license or Professional Association Membership fees

Tuition discount for Spouse and Children

Long Service Awards Program

Employer-paid training such as Indigenous Awareness and LGBTQ2+

Reimbursement of tuition costs for attaining Adult Education Credential.

Disability and Life insurance

Employee Assistance Program

Extended health care (Dental, Vision, paramedical)

Flexible schedule, work-life work life balance

Eligible to participate in a Registered Retired Savings Plan and the Deferred Profit Sharing Plan

5 sick and 2 personal leave days a year for full-time employees

Education and Training allowance
Commitment to Equity, Diversity & Inclusion
Sprott Shaw College is an Equal Opportunity Employer and welcomes all applicants to apply and does not discriminate based on race, religion, color, sex, gender identity,
CLOSING DETAILS
Application Process: Please apply with a cover letter and resume on this site.

Application Deadline: The position will be filled as soon as a suitable candidate is identified.