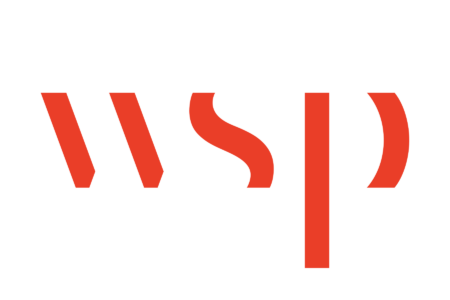 City : Thornhill, ON
Category : T&I - Transportation Systems
Industry : Engineering
Employer : WSP
THORNHILL
The Opportunity:
WSP is currently seeking a PPLA (Permits, Property, License & Approvals) Coordinator to join our Rail & Transit team, located at our Thornhill office.  Reporting to the Manager, you will be responsible for managing a project's property portfolio. This position involves extensive contact with third party agencies and project staff.
As a member of the Rail & Transit team, you will be given opportunities to use your transferrable skills to define processes, create execution plans, mentor the junior team members, and be the technical lead for multiple projects. You will be supported by management to develop work plans and professional skills to become a strong leader in the consulting environment.
Why WSP?
We value and are committed to upholding a culture of Inclusion and Belonging
Our Flexible Work Policy – we recognize the importance of balance in our lives and encourage you to prioritize the balance in yours. We will support you on and off the job so you can be fully present in both your work and home lives.
Our Hybrid Work Policy - a combination of in-person and remote working, enables us to purposefully think of how we work, who we need to work with, and where the work should be done.
A Canadian success story - we're proud to wear the red and white of this beautiful country and show the world what Canada has to offer.
Enhance the world around you - from the environment to the highways, to the buildings and the terrain, WSP is the fabric of Canada.
Outstanding career opportunities - we're growing and pushing ourselves every day to be greater than yesterday - we're open to your ideas and trying new things.
A phenomenal collaborative culture and a workforce filled with genuinely good people who are doing humbly important work. Come find out for yourself what it's like to be a part of our journey.
We offer attractive pay, flexible work options, a great corporate culture, comprehensive and employee-focused benefits including virtual healthcare and a wellness platform as well as great savings programs, and a clear vision for the future.
#WeAreWSP
 
A day in the life:
WSP strives for gender balanced representation, including mentorship, and collaboration.

Be in charge of your own career growth by working collaboratively with your manager.

Flexible benefits.

Wellness time (to manage work life balance).

Hybrid return to office policy (unless otherwise stated per project requirements).

Opportunities to contribute to impactful projects locally and internationally.

Be a part of a collaborative high performing team.
RESPONSIBILITIES
Manage a project's property portfolio, starting from identifying property acquisition requirements to handover all while reducing financial, environmental, and reputational risk to a minimum.

Work with the project team in early identification of properties that will require property management and/or demolitions.

Lead the team in property portfolio optimization and minimization by finding ways to reduce property impacts.

Lead property valuations exercises and prepare documents required for project estimation.

Work with other disciplines within the project team to understand the effects on surrounding properties within the project boundaries and offer solutions on how to minimize disruption.

Work with other disciplines to capture property acquisition timelines and create a schedule for property acquisitions.

Work with project team in identifying the required permits and zoning for the project.

Manage the coordination of the permits, licenses and approvals and ensure all are received on time and by schedule.

Lead all approvals and licenses required for the project. 

Working with other disciplines understand what approvals are required and track the status of each one.

Identifying risks associated with property acquisition, permitting, and licenses approvals and mitigating risks where applicable.

Identify and engage with project stakeholders, understanding their needs and pursuing their buy in for the project and the projects works.

Prepare presentations, drawings, internal work flows as necessary to complete the works associated with scope.

Other duties as assigned.
What you'll bring to WSP ...
CORE QUALIFICATIONS
University degree or college diploma in Urban Planning and or equivalent work experience
TECHNICAL QUALIFICATIONS
2 - 5 years of permitting, planning, or property acquisition experience.

Knowledge of the Permitting, Planning and Zoning process for the City of Toronto and other Municipalities within Ontario.

Knowledge of the Property Acquisition Process for Government Infrastructure Projects within Ontario

Knowledge of the project management process, including an understanding of the need to meet cost and schedule requirements is essential.

Demonstrated experience in Permitting, Planning, and or Property Acquisition in construction projects.

Experience working as a PLA or Property coordinator on large Rail & Transit projects.

PLA or Property Acquisition Coordination experience working on MTO, TTC, Regional Road and transit projects.

Requires sound judgement; excellent organizational, analytical, problem solving, interpersonal, verbal communication and technical report writing skills.
ADDITIONAL QUALIFICATIONS
Project Management Professional Certification (PMP) would be considered an asset.

Knowledge and or Experience of the expropriation processes would be considered an asset.

Knowledge of the TPAP Process would be considered an asset.

Proven leadership and management skills.

Ability to work successfully in multi-disciplinary teams and across different business units in a matrix organization with little to no supervision.

Ability to adapt well to changes in direction and priorities in a project and deadline-oriented environment.

Experience in a Consulting Engineering environment is an asset.