Power Engineering Student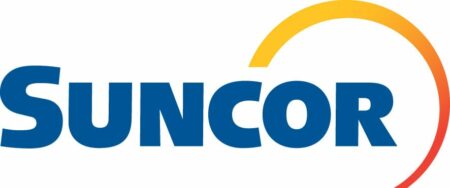 City : Fort McMurray Base Plant
Category : See posting
Industry : Energy and Petroleum
Employer : Suncor
Joining Suncor means you will work for one of the best companies in Canada, providing tremendous future potential where talented people thrive and lead. As our business evolves, so do our employment opportunities. Our work culture includes a dynamic mix of professionals, with a diversity of skills and expertise.
We are looking for Power Engineering Students to add to our team.
Minimum requirements:
Currently enrolled in an accredited post-secondary education program for 3rd or 4th Class Power Engineering, or recently graduated but requiring steam time
Attach your transcripts with your application in order to be considered; clearly indicate the length of work term for which you are available
 A proven safety and environmental mindset
Proficiency with computer applications
Strong troubleshooting skills
An aptitude to continually seek knowledge and understanding; you strive to understand the systems, processes and hazards in and around the workplace
An exceptionally motivated self-starting attitude, you possess strong social skills, and a continuous improvement mindset
A valid driver's license and a clean driving record
Alignment with our values: safety above all else, stronger together, operational discipline, curiosity and lifelong learning, and act with integrity
Responsibilities
Perform routine checks and testing to ensure smooth and efficient operation in your work area
Ensure that plant-related issues, beyond the scope of this position, are brought to the attention of your mentor in a timely fashion
Prepare and complete daily area logs and communicate significant changes and findings
Be involved with equipment preparation for maintenance and returning equipment to service when required 
 Maintain housekeeping in your assigned unit at a high level.
Help ensure the safety of personnel working within the assigned area and ensure all safety policies are followed during operations

Location and other Key Details
You will work at one of our Fort McMurray-based sites. This is not a fly-in, fly-out role. You are required to live in Fort McMurray and will commute to the site daily.
The student will be working a rotating 12-hour shift schedule
This position begins as early as February 2024 for a 3 to 6 month term (depending on amount of steam time required by the Practicum student)
We have numerous Employee Inclusion Networks who work together to help foster an inclusive and respectful culture and drive positive change at Suncor. Current networks include both Workplace Inclusion Networks (focusing on inclusion and respect for all), and identity-focused networks (focusing on building community and a sense of belonging and allyship for different groups) (external ads only)
Suncor is aware that some job seekers have received false employment offers from an individual or organization posing as Suncor. All recruiting is conducted through our Careers site, your resume needs to be submitted to this site if you would like to be considered for a role. To learn more about false recruiting offers, click here. (external ads only)
We require qualified and safety-focused employees for business-critical roles that maintain our commitment to operational excellence and reliable operations. We are using technology to conduct virtual interviews to adhere to physical distancing recommendations and we are well set up for remote onboarding and orientation (external ads only)
Suncor encourages everyone to do their part and support global efforts to limit the impact of COVID-19 with good hygiene practices, physical distancing, and with care
Why Suncor?
 
Suncor's operations include oil sands development, production and upgrading; offshore oil and gas; petroleum refining in Canada and the U.S.; and the company's Petro-Canada retail and wholesale distribution networks (including Canada's Electric Highway™, a coast-to-coast network of fast-charging electric vehicle stations). Suncor is developing petroleum resources while advancing the transition to a low-emissions future through investment in power, renewable fuels and hydrogen.
With a strong strategy for growth and our long-standing approach to sustainability, operational excellence, capital discipline and technology and innovation, Suncor offers a solid foundation for you to continue building your career. We offer rewarding opportunities for you to learn, contribute and grow in a variety of career-building positions – all of which means tremendous potential for your future. We are focused on deepening our commitment to inclusion and diversity and creating a respectful workplace. 
We are an equal opportunity employer and encourage applications from all qualified individuals. We are committed to providing a diverse and inclusive work environment where every employee feels valued and respected. We have numerous employee inclusion networks to help foster an inclusive and respectful culture and drive positive change within Suncor. Current networks include both workplace inclusion networks (focusing on inclusion and respect for all), and identity-focused networks (focusing on building community and a sense of belonging and allyship). Through the Journey of Reconciliation, we are progressing the way we think and act to build greater mutual trust and respect with the Indigenous Peoples in Canada.  Please note we will consider accessibility accommodations to applicants upon request.