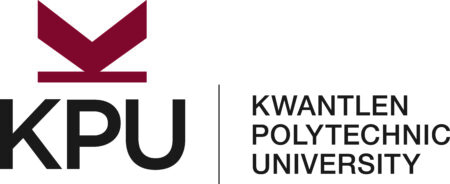 City : Surrey, BC
Category : 8556-Plumbing
Industry : Education
Employer : Kwantlen Polytechnic University - KPU
Kwantlen Polytechnic University
PLUMBING INSTRUCTOR – Competition ID: 1618
POSITION TYPE: NR1
POSITION START: July, 2022
KPU proudly offers all learners opportunities to achieve success in a diverse range of programs that blend theory and practice, critical understanding, and social and ethical awareness necessary for good citizenship and rewarding careers.  
FACULTY OVERVIEW:
The Faculty of Trades & Technology at Kwantlen Polytechnic University is currently seeking a Non-Regular (contract) Plumbing Instructor. 
POSITION OVERVIEW:
The Plumbing Instructor will provide short-term delivery of Foundation and/or Apprenticeship training, which may extend from a single day to several weeks. Occasional coverage may be required at off-site locations.
QUALIFICATIONS:
Minimum qualifications include a BC Certificate of Qualification (BC TQ), with a Red Seal Endorsement (RSE) or a Certificate of Qualification with Interprovincial Red Seal Endorsement (IP RSE) from another jurisdiction.
A current Class B Gas Fitting Ticket.
A minimum of five years current, and relevant, related industry experience as a Plumber after earning the IP RSE is preferred.
The knowledge and ability to communicate effectively with students is essential. 
Preference will be given to those applicants with a demonstrated record of teaching successfully, current plumbing skills and two (2) years supervisory experience. 
A current Cross Connection Ticket would be as asset. 
APPLICATION REQUIREMENTS:
The successful applicant may be required to have a criminal record check done. 
Candidates are asked to submit their Certificates.
Does this role sound like it was made for you, yet you don't check every box?
We at KPU understand that experiences and qualifications may look differently for everyone and, if this job description is of interest to you, we encourage you to apply.
Note to Applicants:
Kwantlen Polytechnic University welcomes and encourages applications from equity deserving groups and diverse experiences including, but not limited to, Indigenous people, racialized people, people with disabilities, and members of the 2S/LGBTQIA+ community.
If there are any barriers that you are experiencing or an accommodation that we can provide to support you through the application process, please reach out to us at humanresources@kpu.ca.
All qualified candidates are encouraged to apply; however, Canadians and permanent residents will be given priority.
We thank all applicants for their interest in employment with KPU. Only those selected for an interview will be contacted. 
Kwantlen Polytechnic University is committed to protecting the safety and welfare of employees, students, and the general public, and upholding the reputation and integrity of the University. For this reason, final applicants will be asked to undergo a background check.